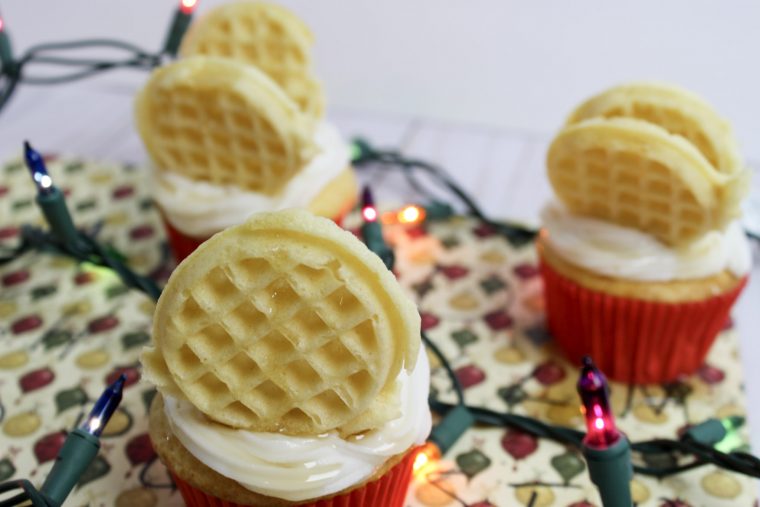 I love Stranger Things – and I am so excited it is back – I thought these cupcakes would be a perfect way to celebrate the series coming back.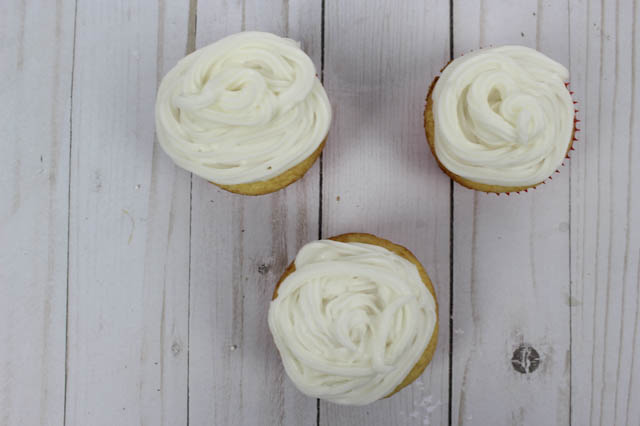 Stranger Things Cupcakes
Ingredients
- Yellow Cake Mix
- White Frosting
- Mini Eggo Waffles
- Maple Syrup
Instructions
- Preheat oven to 350 degrees.
- Line a 6 cup cupcake pan with liners.
- Prepare the cake mix according to directions. Pour into the cupcake pan.
- Bake for 15 minutes or until the top is golden brown.
- Let cool.
- You can use regular white frosting.
- Pipe the white frosting onto the cupcakes.
- Insert a heated mini Eggo waffle on top of the cupcake into the frosting.
- Drizzle maple syrup on top of the cupcake.
- Happy binge watching Stranger Things 2 - on Netflix October 27th!