Bacon and Poached Egg Breakfast Sandwich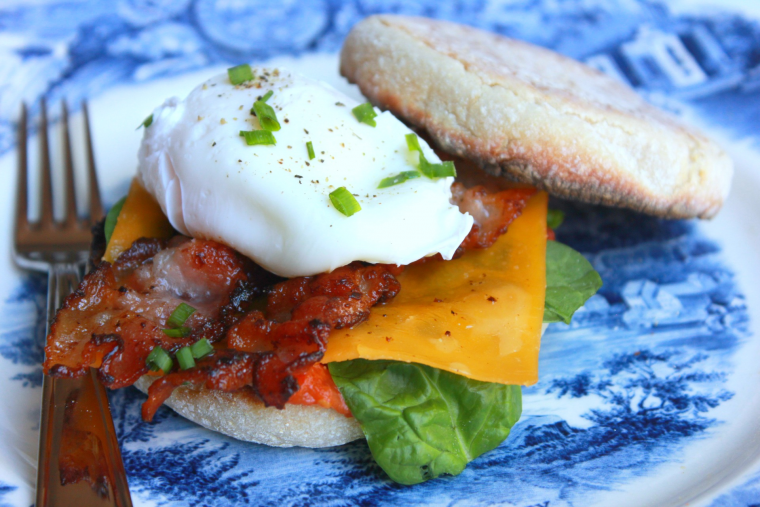 Family is the most important thing; but of the things we eat that distinction goes to none other than breakfast.  We've long been aware of the value of the first meal of the day in boosting energy, increasing concentration and jump-starting our metabolism.  That's why I've partnered up with Smithfield again to produce a vibrant and unique breakfast sandwich using Smithfield Hometown Original Bacon.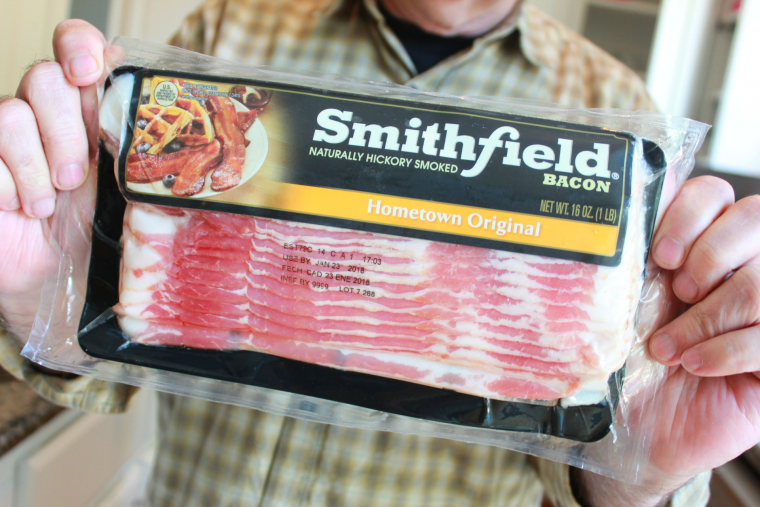 My brightly acidic, smokey and savory bacon breakfast sandwich is hearty and satisfying and it puts all other breakfast sandwiches to shame.  At least that's what I think my husband said with his mouth full.  My whole family loved it and I know you will too.
The sandwich like most other breakfast sandwiches is packed with protein.  It's delicious and also helps you feel more efficient and effective throughout the day.  With a poached egg, cheddar cheese, and big slabs of smokey, perfectly cured bacon, you will not feel inclined to skip breakfast again any time soon.  I gave this sandwich some extra pop by adding my tomato chutney for robust flavor that makes every bacony bite more delicious than the last.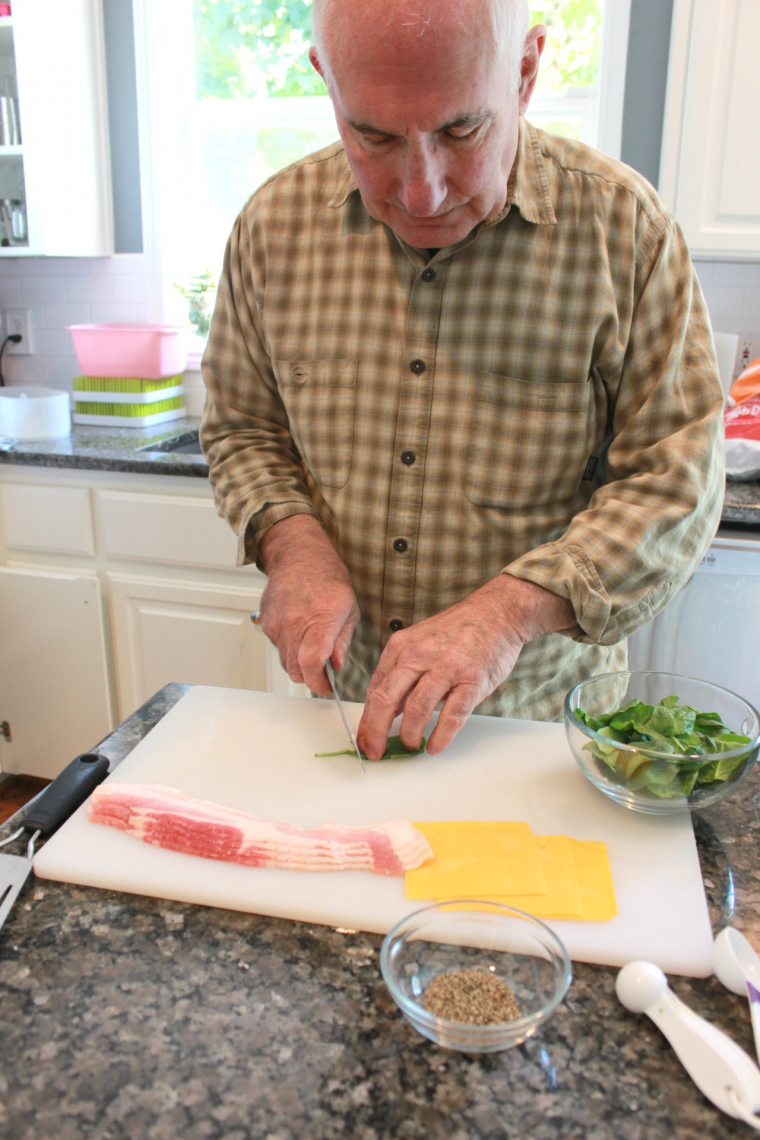 Smithfield is my go to source for simple and convenient hearty and wholesome breakfast meats including several flavors and cuts of bacon, fresh sausage, and ham.  Keep an eye out for their Thick Cut, Applewood and Cherrywood varieties.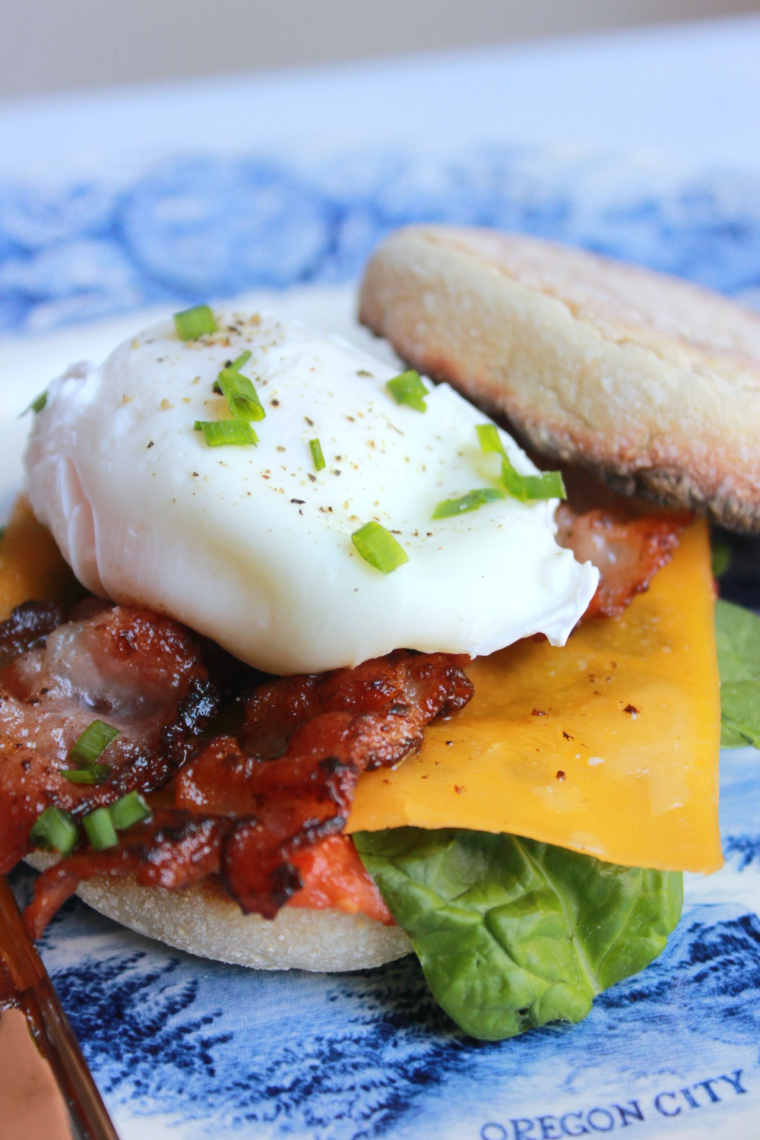 You can also help Smithfield donate to No Kid Hungry until October 31.  No Kid Hungry is an organization committed to combating childhood hunger.  According to the No Kid Hungry website students who eat school breakfast achieve 17.5% higher scores on standardized math tests and have slightly better attendance.  Smithfield is partnering with the outreach to donate one million meals to children in communities across America.*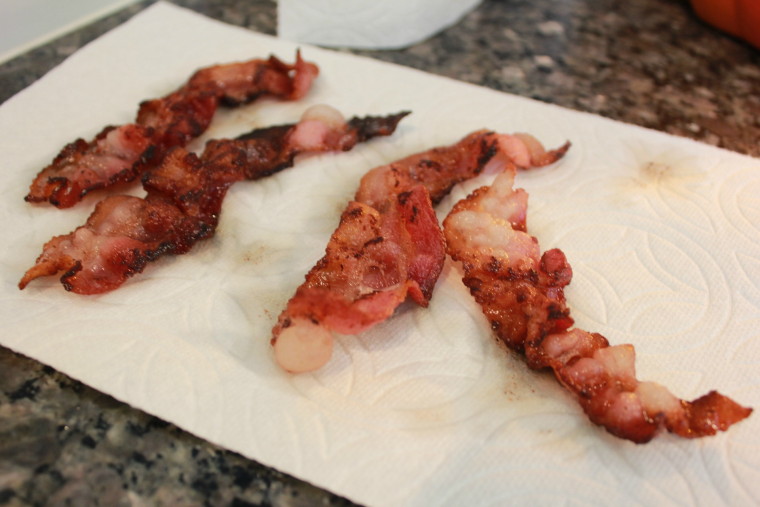 For every purchase of a Smithfield breakfast product through the month of October Smithfield will donate enough for one meal to No Kid Hungry.  You can double your donation by posting a picture of your Smithfield breakfast, like my delicious sandwich**, on your social channels with the hashtag #breakfastpower
My sandwich is super simple.  Just an english muffin and a poached egg to set your sumptuous slices of bacon on, but what really makes it pop is my chutney. It is simple and easy.
Tomato Chutney
1 pint grape tomatoes sliced Drizzle of olive oil ½ tsp salt
Ingredients
1 pint grape tomatoes sliced
Drizzle of olive oil
½ tsp salt
Instructions
Toss the tomatoes in a hot pan with olive oil, add salt
Let sit for 15 minutes
Stir and Serve
This is a sponsored post written by me on behalf of Smithfield.
*You can learn more about how every $1 donated connects a child to 10 meals by visiting nokidhungry.org/onedollar
** http://www.smithfield.com/about/no-kid-hungry-partnership/