Smithfield Bacon For The Holidays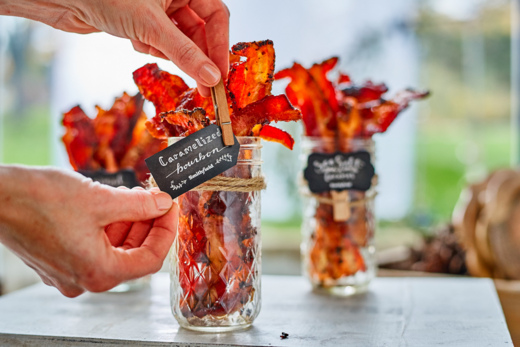 Here's a fun fact: Bacon Bars are a thing! Smithfield wanted me to spread awareness about this new holiday tradition with this sponsored post. When I tried to tell my bacon loving husband about it. He could hardly wrap his head around the idea. I don't know which word he was having the most trouble with, but when he finally got it, his eyes lit up like a child at Christmas.
I showed him a variety of Smithfield bacon and asked him if he thought it would be cool to have a bar that showcases an array of bacon types. What I heard instantly was a clanging pan being placed on the burner.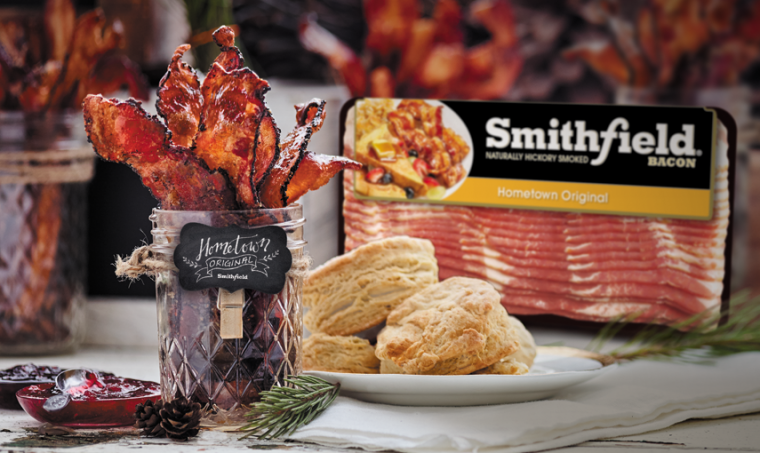 With an assortment of flavors like Bourbon Brown Sugar and Sea Salt Caramel in the line-up, a bacon bar is probably the best bacon thing to happen since it was introduced to the quintessential American breakfast. It's so easy to make, too, and the perfect way to entertain holiday guests. At breakfast time, they can select as few or as many different bacon offerings to start a day of shopping, caroling, or wrapping.
If you are a bacon lover or have a bacon loving family, this is great idea. The holidays are all about making time to connect with friends and family. And this mouth-watering take on the holiday feast is a new and delicious twist on entertaining from Smithfield. It just takes bacon, jars, and to make it really flashy, some fancy labels. There are over ten varieties of naturally slow smoked flavor rich Smithfield bacon.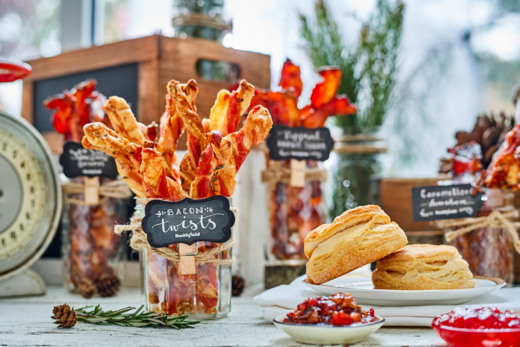 Of course you don't want to forget the traditional feast with a Smithfield Signature Spiral Sliced Ham. Just cook for 10-12 minutes per pound at 275 degrees and brush on that tasty glaze. It's a great way to save money on food because leftover slices can be incorporated into delicious appetizers and brunch recipes.
Are you going to have a bacon bar in your kitchen this year? Go here for ideas and check out all the recipes. Share your results. Share your favorite recipe in the comments and you could win a "bacon for a year" coupon booklet worth about $400.
This is a sponsored post, written by me on behalf of Smithfield.