Happy Day Cupcakes Recipe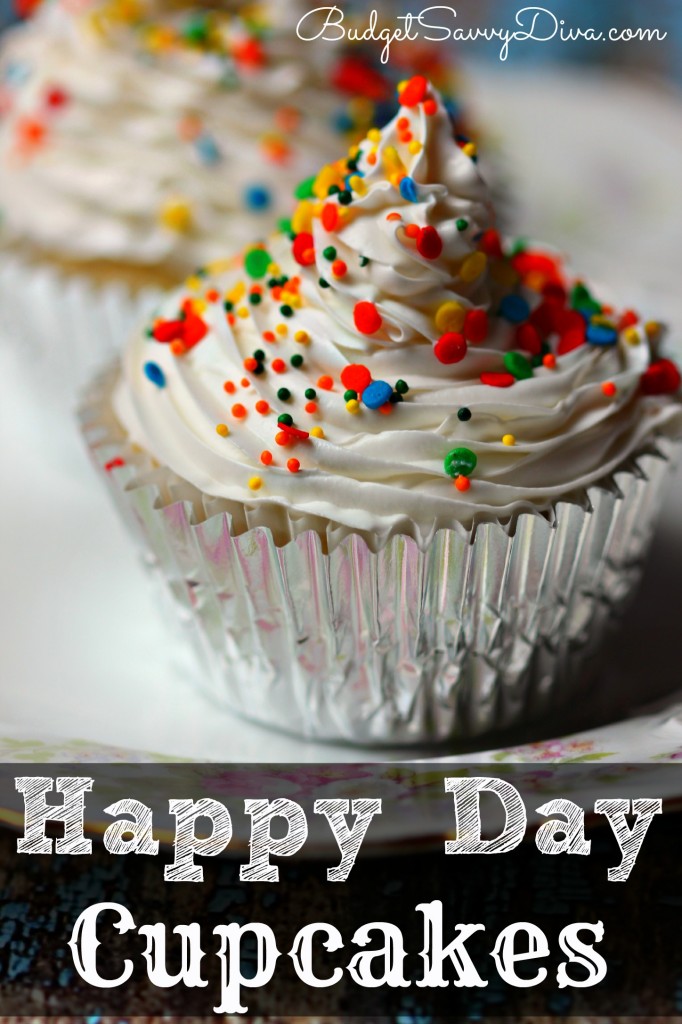 I have been wanting to try this Marie recipe for a while – I wanted to make something different than a cake – so I decided to make some cupcakes 🙂 I have a slight obsession with decorating cupcakes – I love to make them fun and colorful 🙂
I really hope you enjoy this recipe
Make sure to REPIN the recipe 🙂
I am VERY excited this is the 14th from Marie the first recipe ( Spinach and Artichoke Dip Recipe ( Recipes from Marie) )
If you have no idea who Marie is – go HERE – I found a vintage recipe box in a local antique store so I am making and posting one her recipes weekly on Tuesday
Today is Dutch Country Dirt Sundae Recipe
I really hope you check back weekly for another recipe from Marie — pretty please comment ( let's make this like a little community)
You will be able to tell which recipes are hers by the flower on the picture above 🙂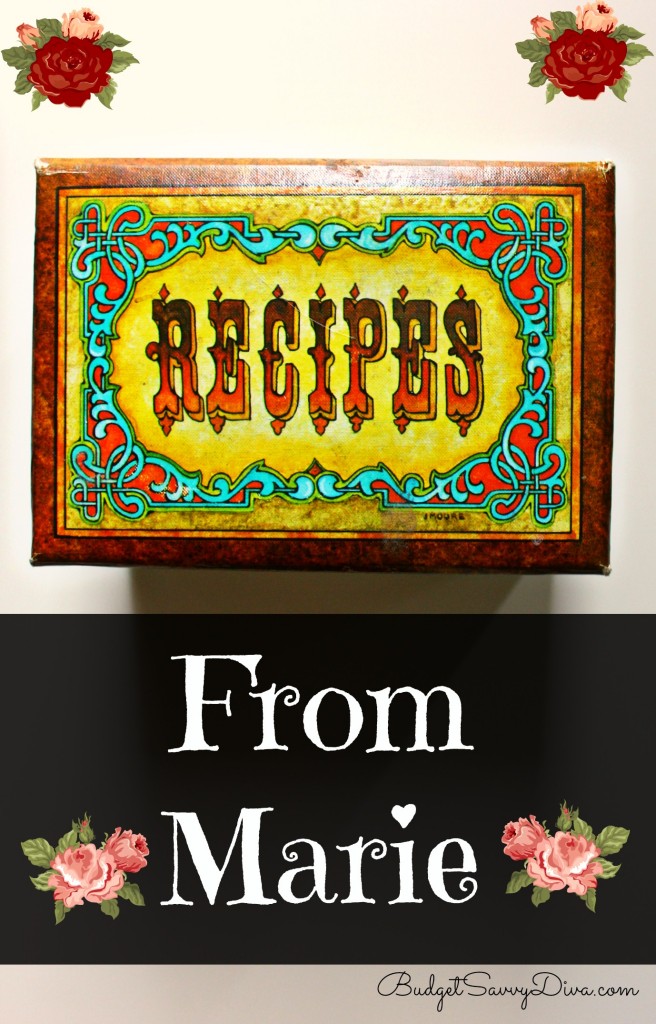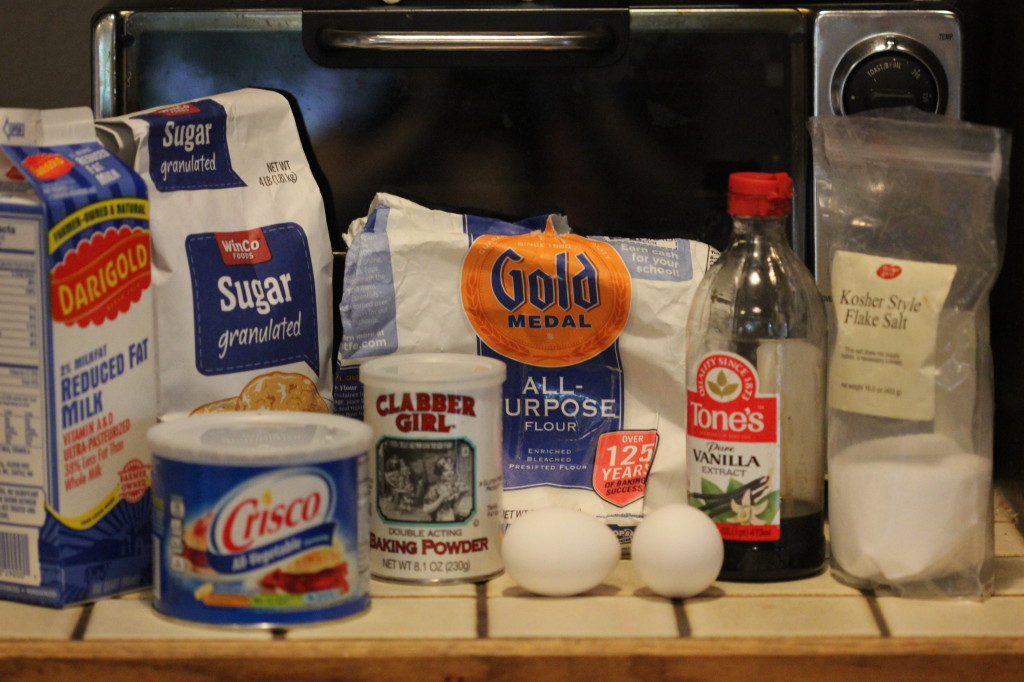 This is one of my first times working with shorting – I usually work with unsalted butter when I am baking
I really loved this recipe – it is a simple white cake but it is sweet and simple – isn't that the best type?
There is nothing I would change about the recipe — my family agrees it takes much better than the white box cake. I added some frosting and sprinkles to finish off the treat 🙂
This would be the perfect type of recipe to get your kids into baking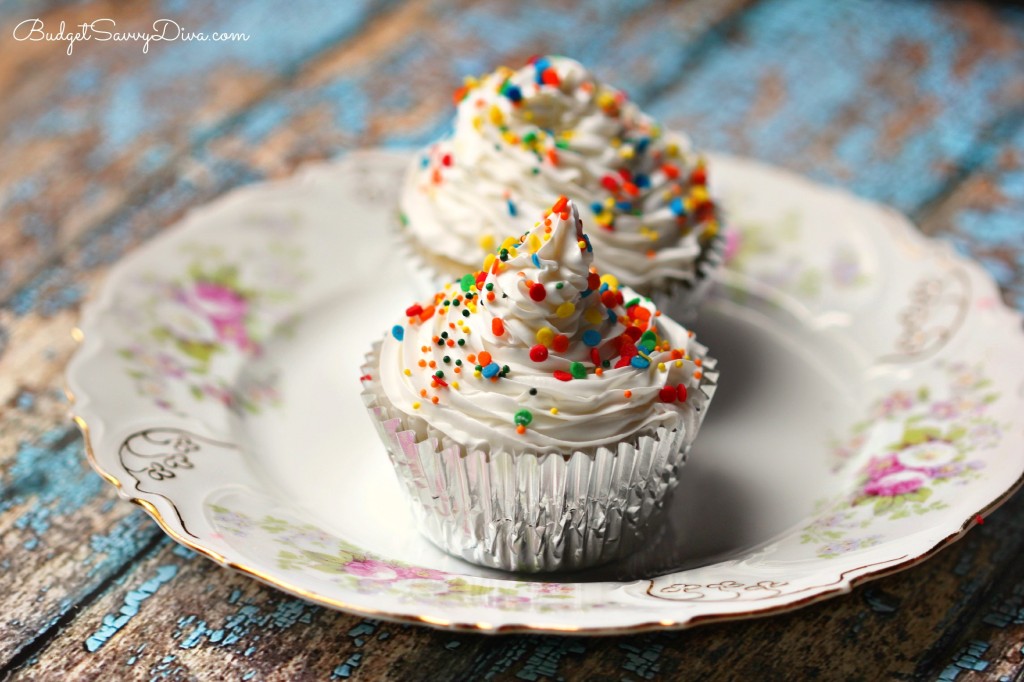 If you do make the Happy Day Cupcakes Recipe make sure to let me know what you think 🙂
Love You Guys!
Happy Day Cupcakes Recipe
Ingredients
2¼ Cup of Flour
3 Teaspoons of Baking Powder
1 Teaspoon of Salt
1½ Cup of Sugar
2 Eggs
½ Cup of Shorting
1 Cup of Milk
1 Teaspoon of Vanilla Extract
Instructions
Preheat oven to 375
I do not think the cake batter would fill a 9x13 but I think a 8x8 would be perfect
Take a large bowl and combine all the dry ingredients together
In another bowl combine all the wet ingredients ( I melted the shorting and added it to the wet ingredients )
Mix the wet to the dry
Pour batter into the baking dish
Bake for 30 - 45 minutes - until completely cooked ( just test with a toothpick)