Sugared Doughnut Holes Recipe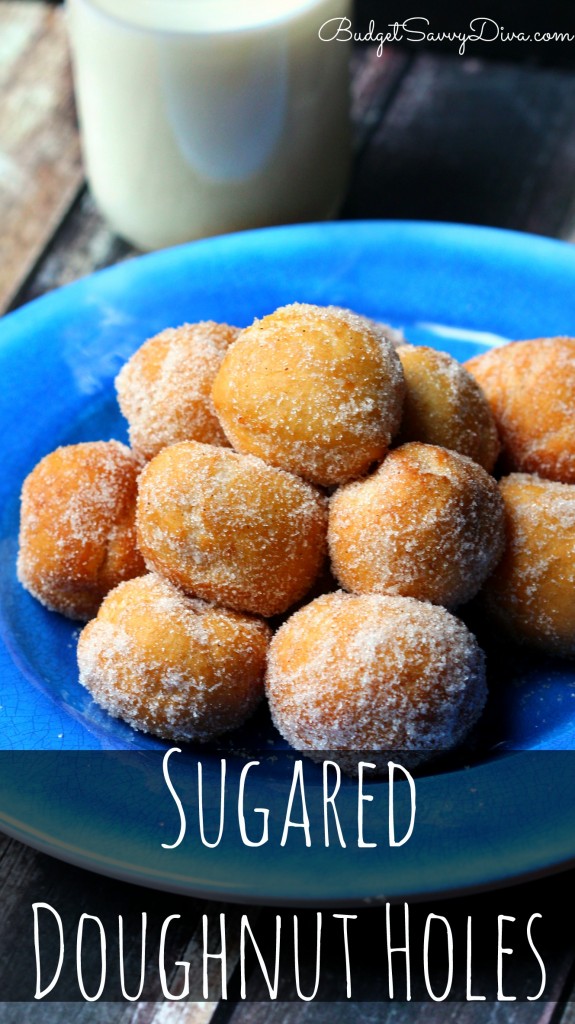 Make sure to REPIN this recipe 🙂
I loved doughnuts growing up – each Saturday growing up I went to Ballet class on Saturday then my mom would take me to a local donut shop where I would get the donut with the pink icing and rainbow sprinkles
I am not a huge sweets person but I love me a good doughnut – especially the type that are JUST cooked
Do you write donut or doughnut — I never know which one to use.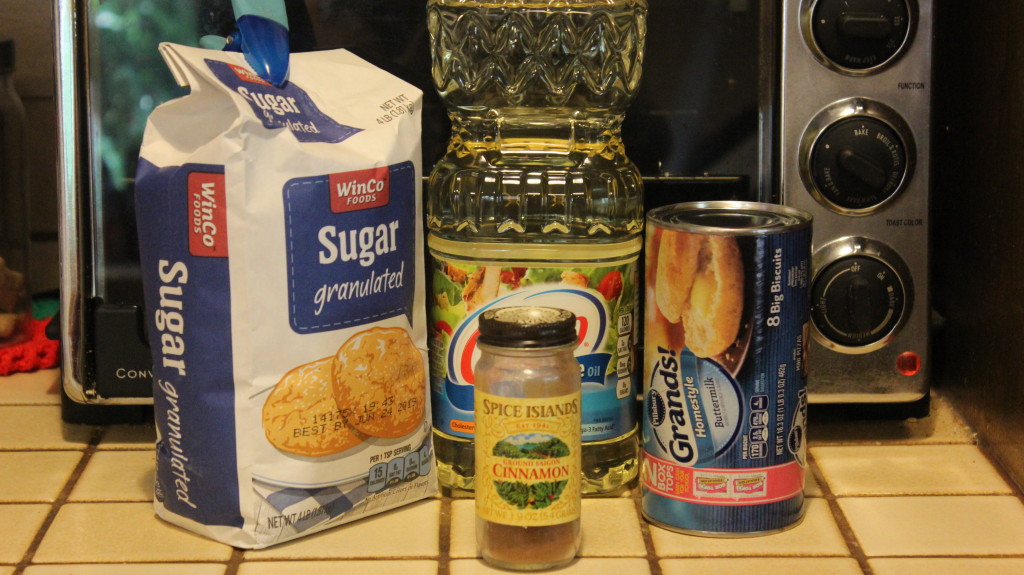 You do not need much to make this recipe — which is what I love most about it 🙂 – I know I said that these are sugared doughnuts but I always add a bit of cinnamon for an extra touch
This recipe makes about 32 donut holes for only about $2 dollars which is pretty rockin'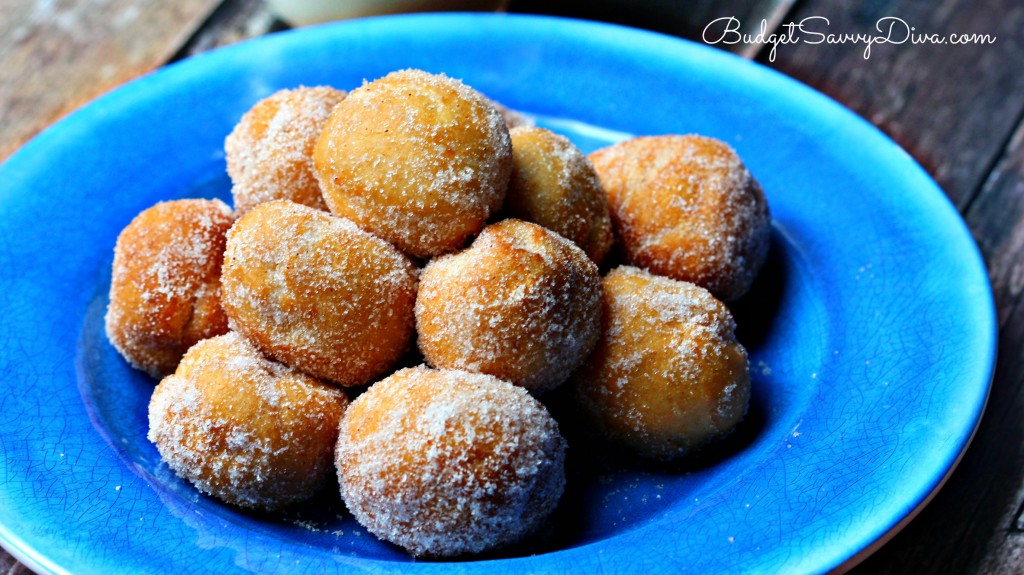 The most important thing about this recipe is to make sure that your oil is hot enough – it needs to be at 350 — make sure to use a temperature gauge because if you do not and the oil is too hot the outside will burn and the inside will be raw
I never tried baking donut holes – but I am sure it can be done – but I do not think they would keep their shape
If you do make the Sugared Doughnut Holes Recipe make sure to let me know what you thought 🙂
Love You Guys!
Sugared Doughnut Holes Recipe
Ingredients
1 Package of Grand Rolls
1 Quart of Oil
½ Cup of White Sugar
1 Teaspoon of Cinnamon
Instructions
Heat oil to 350 in a sauce pot - big enough to cook 3 doughnuts at a time
While the oil is heat cut each biscuit into 4 pieces and roll them into balls
In a brown paper lunch bag place sugar and cinnamon - close and shake to mix
Cook each dough ball for a few minutes - this will take a couple tries - make sure that they are lightly browned and cooked in the middle
Place the cooked doughnut hole on a paper towel so the excess grease will be taken off then place the ball into the paper bag and shake shake shake
Plate and Enjoy!