Make sure to repin this recipe
I never knew how much my family loves doughnut holes until I made them for breakfast recently. These doughnuts were all gobbled up shortly after these photos were taken.
I love how easy these doughnuts were to make. You can really use any topping you want I went with those classic sprinkles. I remember growing up and taking ballet class then going to the local doughnut shop for a sprinkled doughnut with apple juice.
What are your favorite doughnut toppings?
This is what you will need for this recipe – are your drooling yet?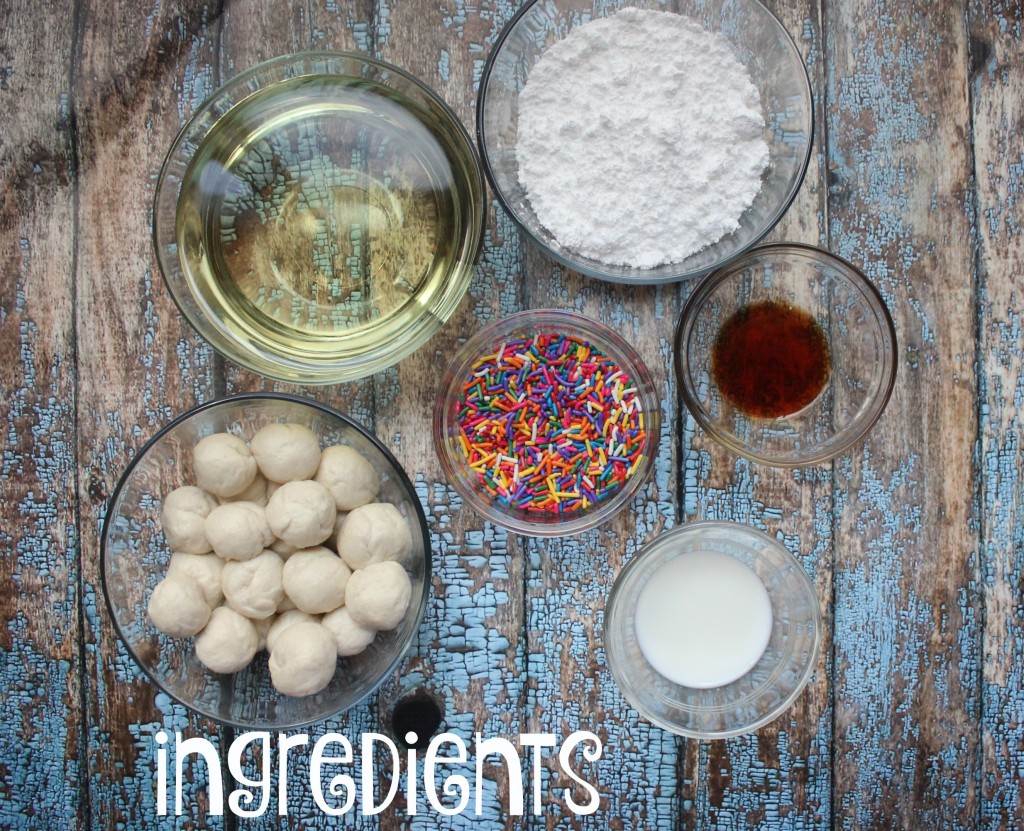 You should have almost everything for this recipe already in your pantry. I know there should be a way to bake these doughnuts – but I am not too sure how it should work. If you do try it let me know how it works. I personally would go with frying the doughnuts for the best taste.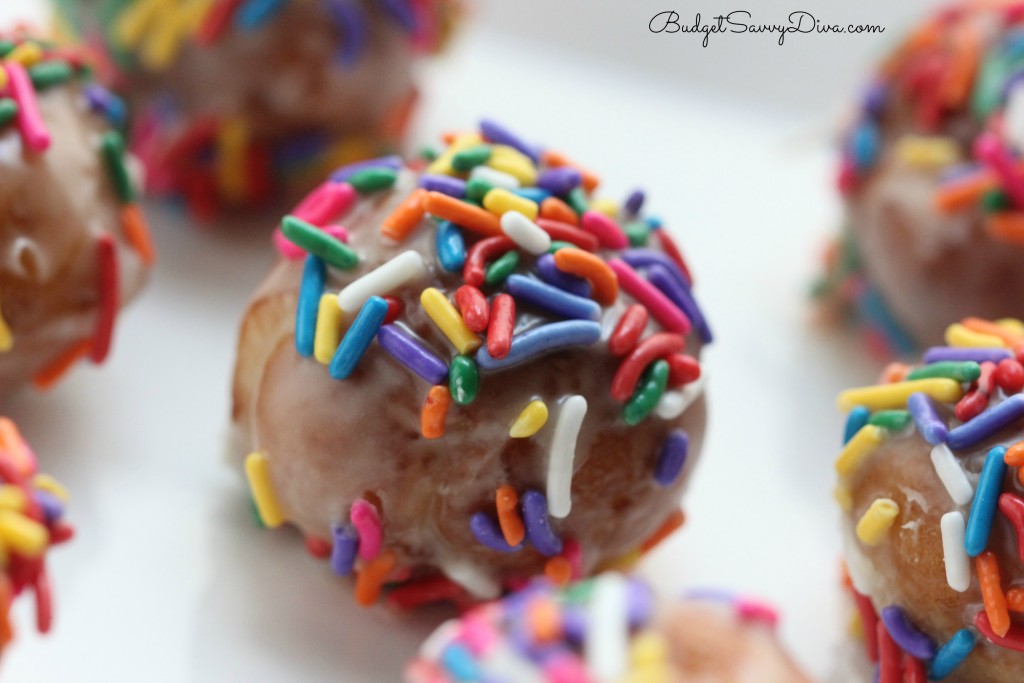 If you do make my Doughnut Holes Recipe please make sure to comment and let me know what you thought. I know you and your family will love it.
What other type of breakfast recipes would you like me to make?
Enjoy!
Doughnut Holes Recipe
Ingredients
1 roll of refrigerated roll dough
½ Cup of Sprinkles
1 Cup of Powdered Sugar
2 Tablespoons of Milk
1 Teaspoon of Vanilla
2 Cups of Oil
Instructions
Cut each roll into ¼ths - roll each ¼th and set aside
Heat oil in a small skillet - you want the temperature to reach 350
While the oil is heating whisk together the powdered sugar, milk and vanilla
When the oil is ready fry the dough balls for about 2 minutes each side - you are looking for a golden brown color
Allow to cool on a paper towel
Cover each ball with icing and top with sprinkles
Enjoy