How to Clean Outdoor Plastic Furniture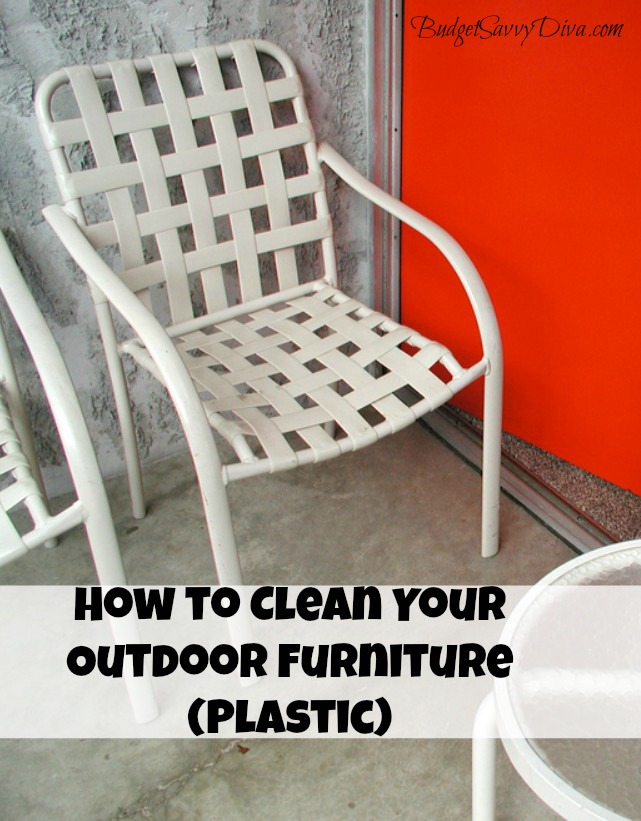 Other Great Tips!
How to Clean Outdoor Plastic  Furniture
If you have some white, hard resin chairs in your back yard like many people do, get the cleaned up by using a mixture of 3 tablespoons of dishwasher detergent and 1 gallon warm water. The dishwasher detergent has a mild bleaching agent perfect for this kind of cleaning. Actual bleach could damage the coating on the furniture.
If you have colored plastic furniture, you can use 1⁄4 cup vinegar mixed with about one quart of warm water.