DIY Shopping List Board (with FREE Printable)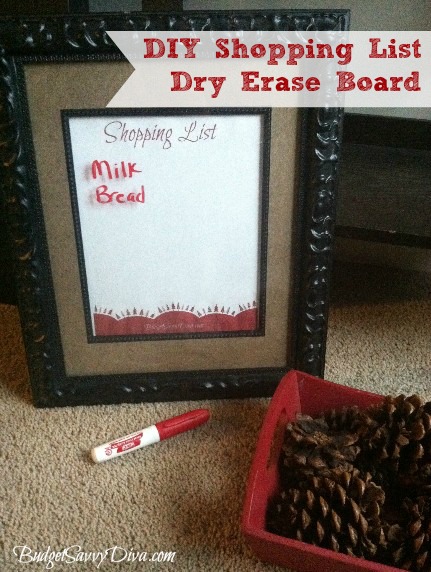 Other Great Tips!
DIY Shopping List Board
A great way to shave money when grocery shopping is to take a list with you and stick with it!
Here is a cute way to make a DIY Shopping List Board for the kitchen. You can write down items you need as you run out or realize you need them.
Use this 
Shopping List Printable
 or just use any piece of paper in a frame will work.  You can use an expo marker to write on the frame and erase when done with the list.
Just take a picture of the board with your phone befor you head to the store!