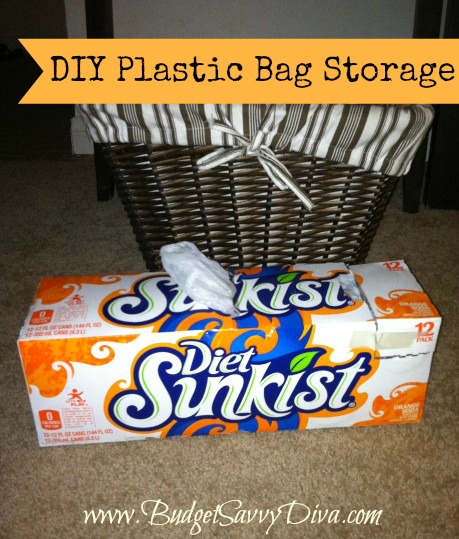 Other Great Tips!
DIY Plastic Bag Storage
If you drink soda in your house you probably end up with a few of the "fridge packs" that the 12-packs come in.
Fill them with all the plastic storage bags you end up with shoved in a cupboard. They stack great if you need more than one to contain the plastic bag mess.