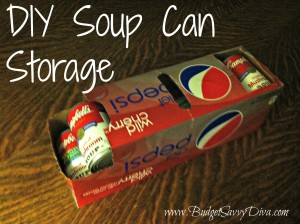 Other Great Tips!
DIY Soup Can Storage
Need an easier (and free) way to store your soup cans? Here's how:
Take the case from a 12-pack of soda after finishing.
Put cans of soup in the case just like the soda once was!
Now you have easier access to all of your soup!