How to Get Rid of Dry Skin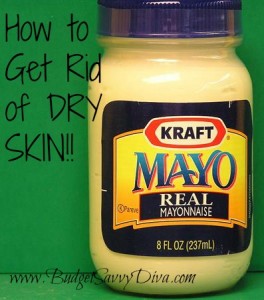 Other Great Tips!
How to Get Rid of Dry Skin
Dry skin -NO MORE! In twenty minutes you can have skin that doesn't just feel soft but looks bright and smooth. Take 2 tablespoons of real mayonnaise and 1 teaspoon of baby oil and mix both ingredients. Rub on your face, even on your neck or elbows (!!!), and leave it on for twenty minutes. It's like a homemade lotion, but I have found that for me it works much better.