Parmesan Cheese Seasoning Recipe
Make sure to pin the recipe or REPIN IT
Everyday at 1 pm PST/ 4pm EST Budget Savvy Diva posts a NEW RECIPE 🙂 I might miss this time every now or then – but I know you understand
Make sure to follow Budget Savvy Diva on Facebook 🙂
Find Copy Cat Restaurant Recipes HERE
Find Crock Pot Recipes HERE
Find Gluten Free Recipes HERE
Find more Recipes HERE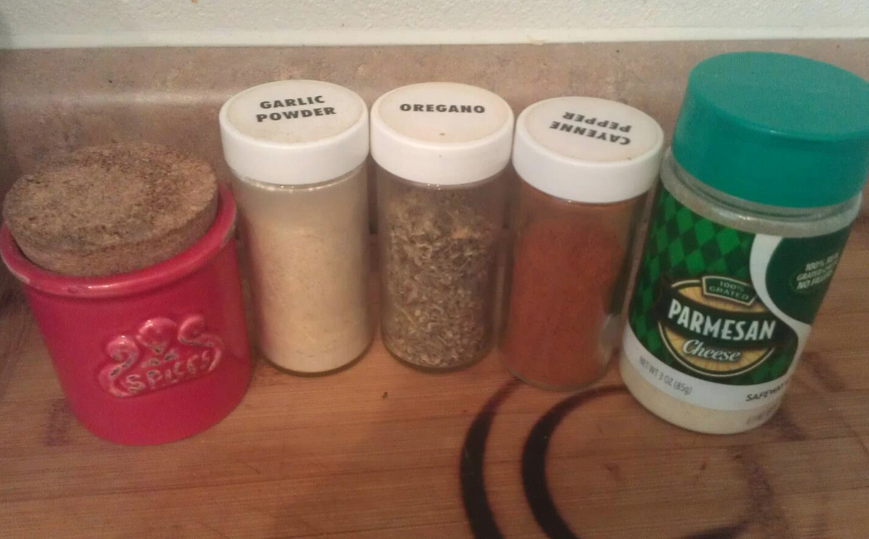 What You Need
3 Tablespoons of Parmesan Cheese
Pinch of Cayenne Pepper
1 Teaspoon of Dried Oregano
1/2 Teaspoon of Garlic Powder
1/4 Teaspoon of Black Pepper
What To Do
Combine all the ingredients together well – keep in a air tight container
Enjoy!
Parmesan Cheese Seasoning Recipe
Perfect seasoning for a little extra zip for your pasta or chicken.
Ingredients
3 Tablespoons of Parmesan Cheese
Pinch of Cayenne Pepper
1 Teaspoon of Dried Oregano
½ Teaspoon of Garlic Powder
¼ Teaspoon of Black Pepper
Instructions
Combine all the ingredients together well - keep in a air tight container
Enjoy!