How to Make DIY Cuticle Cream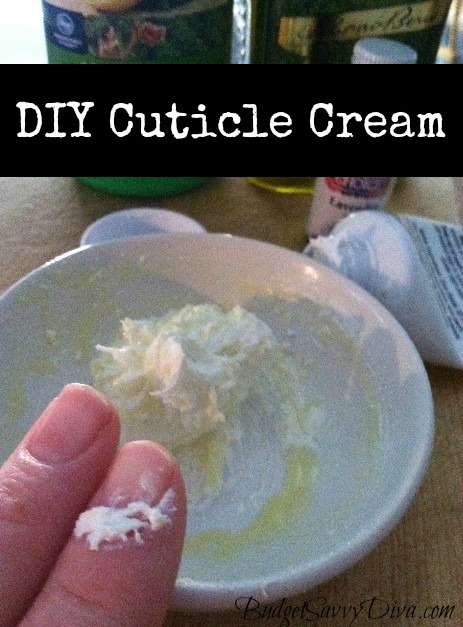 Other Great Tips!
DIY Cuticle Cream
Mix together a tube of Aquaphor, one teaspoon of olive oil and about 1/4 cup of lemon juice (preferably fresh squeezed from 1-2 lemons), plus you can add a few drops of essential oils for a nice scent.
Place a dab on your cuticles and rub in gently.
Store in air-tight container and keep in the fridge when not using.