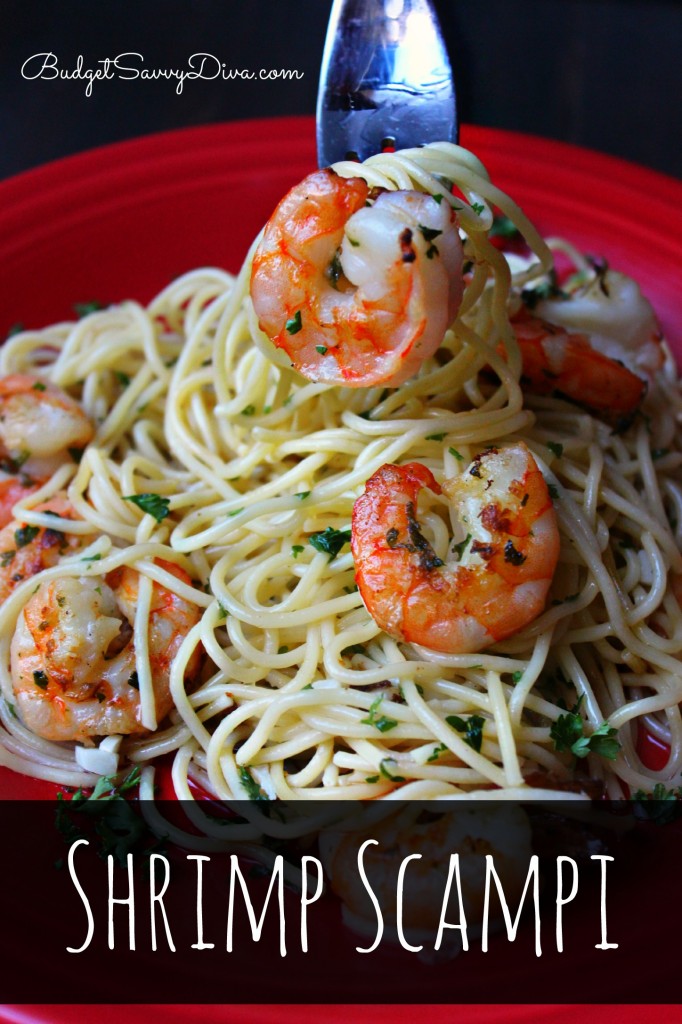 I think this is the first Shrimp recipe on Budget Savvy Diva in 725 plus recipes. And it's the ultimate Italian dish Shrimp Scampi
 I am not super comfortable working with shrimp or fish in general ( I think I have seen too much Hell's Kitchen and Chef Ramsey screaming "The Fish is RAW" ) But I thought this is the start of a new year and I should expand my recipes a bit AND I am glad I did 🙂
This shrimp scampi recipe is a HUGE winner – my whole family ate it up in one sitting
OH and it was REALLY simple to make – you are basically baking the shrimp in a butter sauce
Yes.
A BUTTER SAUCE
How can something taste bad when you are using a butter sauce ….. The answer – it can't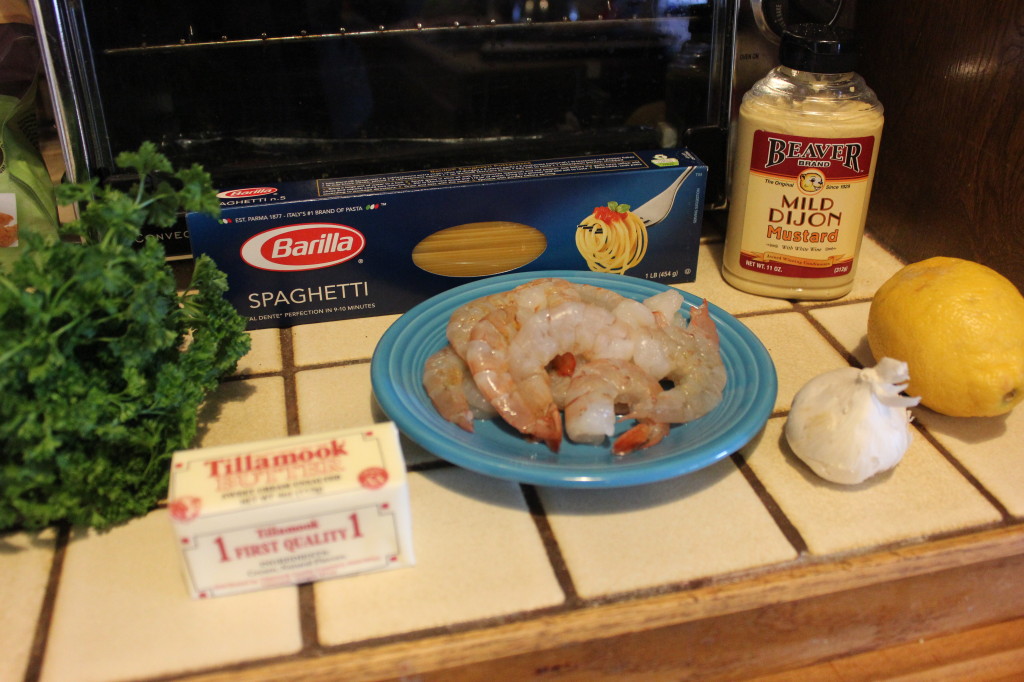 You can see there is not much to this easy shrimp scampi recipe – but that is why it is SO good – it is simple flavors.
If you did not know my dad usually sets up the ingredient picture – I snapped a picture of his doing the Scampi ingredient step up.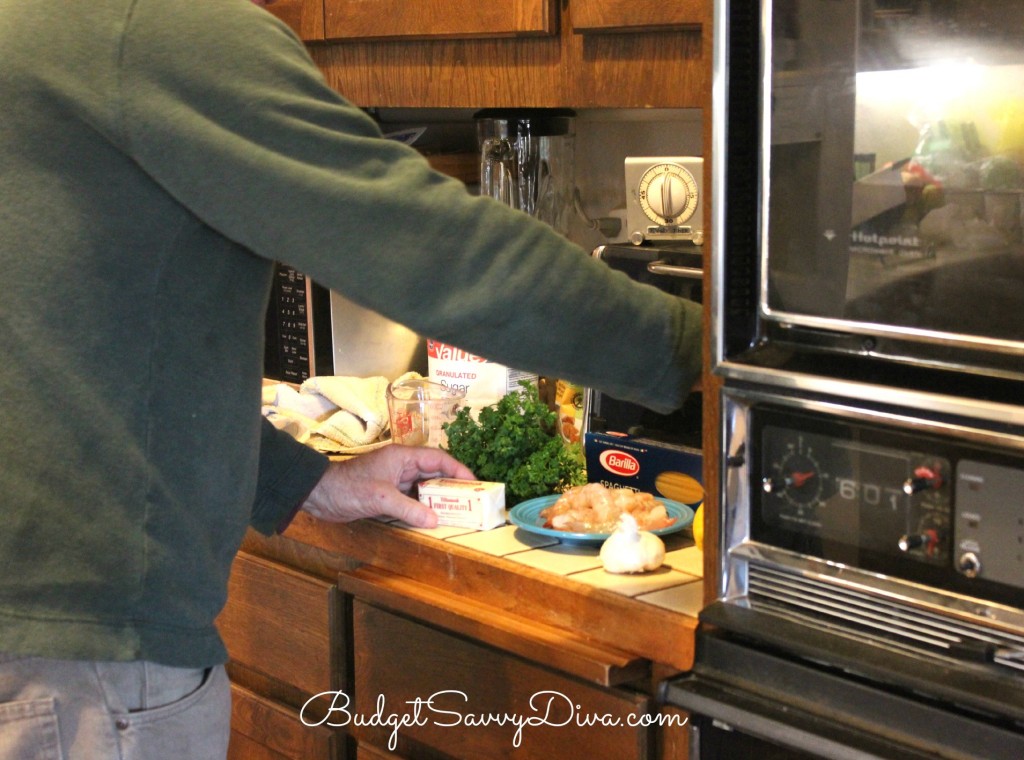 Now you can serve the dish with pasta ( like I did ) or something else ( maybe rice?)
This dish itself is enough for 4 people – you can easily increase the serving amount – we used 1/2 pound of jumbo shrimp but you can totally double this recipe to a pound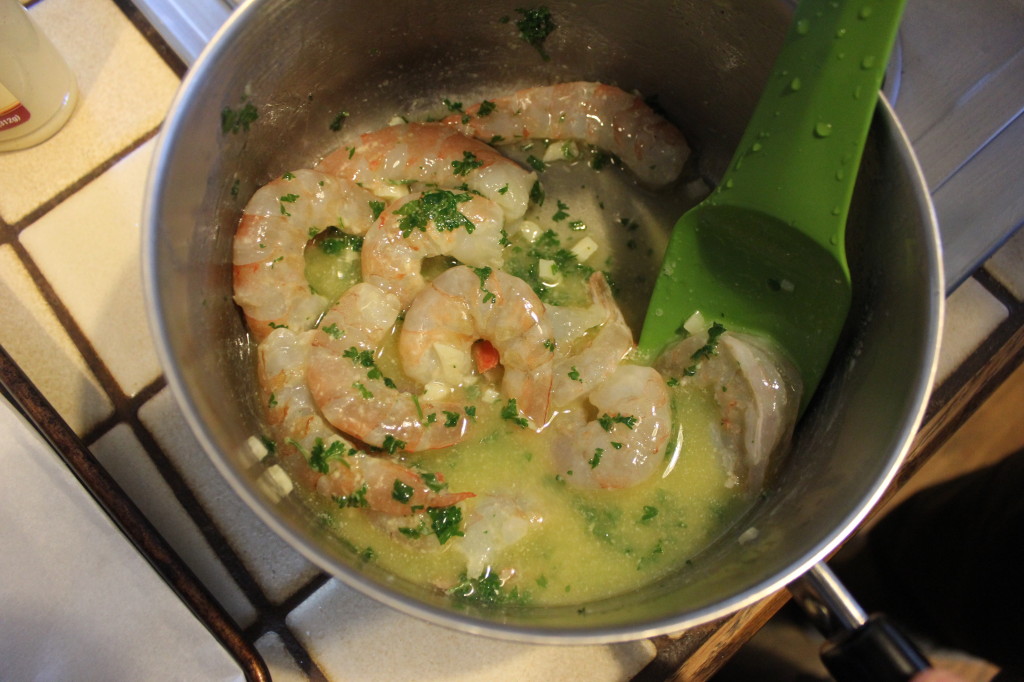 You create a butter sauce add the uncooked shrimp – fold everything together and pour into a casserole dish and bake
During the baking time you can cook the pasta 🙂
Now let's at the finished shrimp scampi pictures 🙂 But first big thanks for my dad holding the fork 😉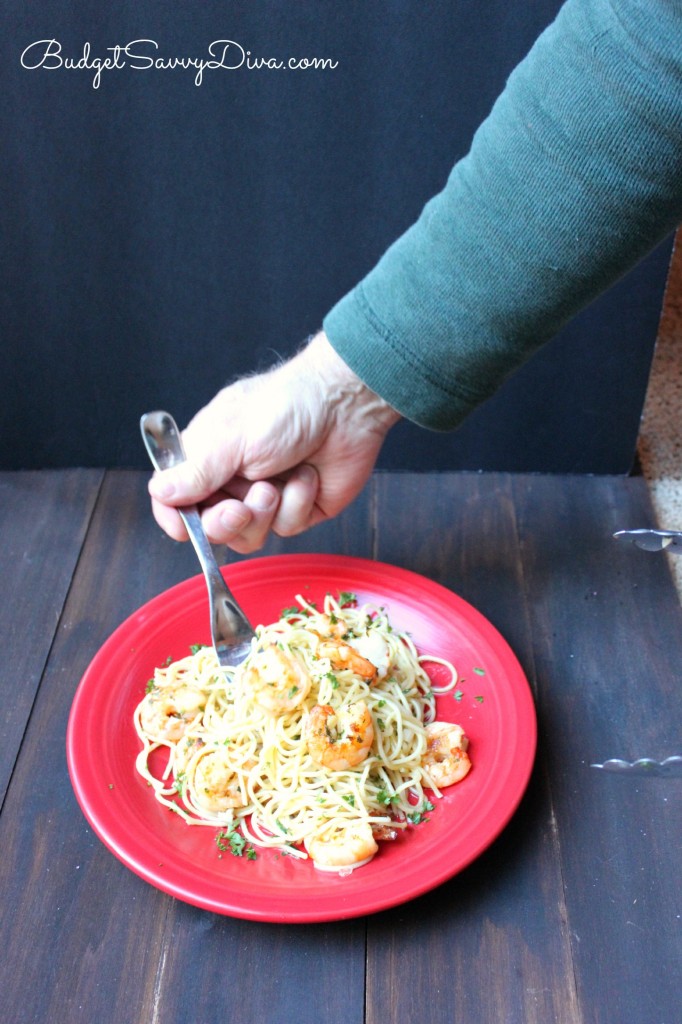 Don't you just want to take a bite 🙂 The pasta is lightly coated in the butter sauce the shrimp was cooked in — all the flavors are harmonious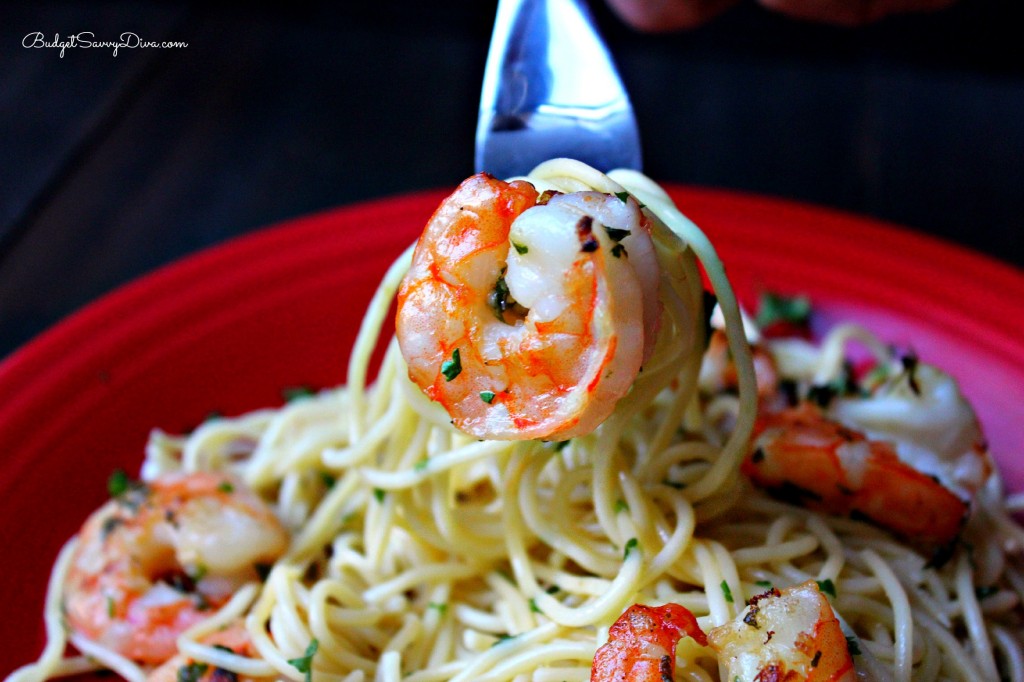 One more picture to get you hungry 🙂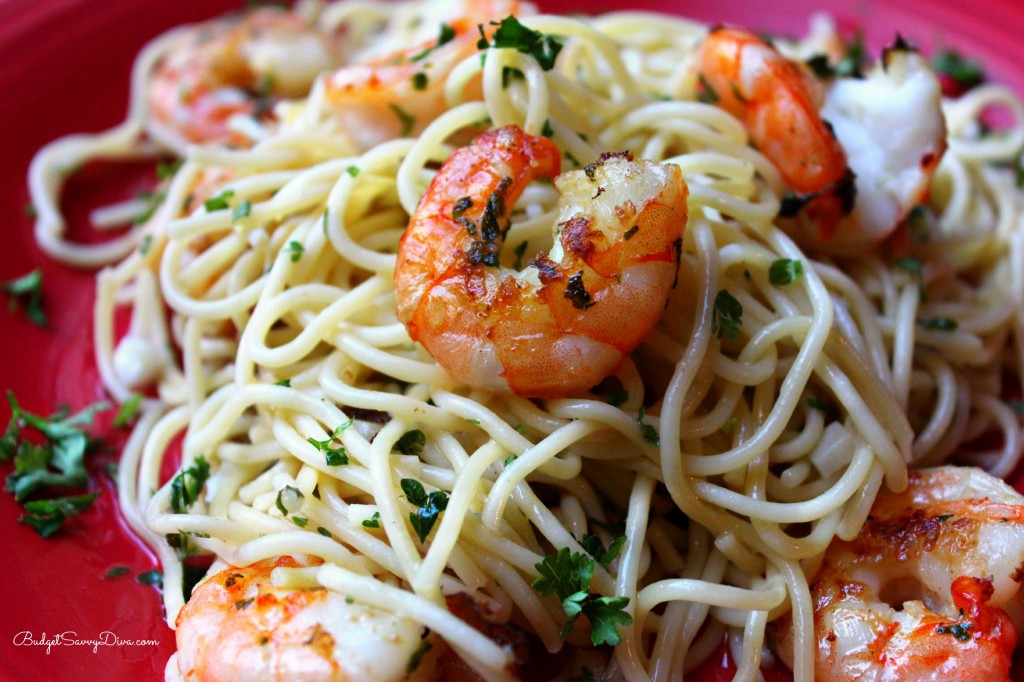 Love You Guys!
Shrimp Scampi Recipe
Ingredients
¼ Cup of Butter
2 Teaspoons of Dijon Mustard
1 Teaspoon of Lemon Juice
1 Clove of Garlic - Minced
Fresh Parsley
½ Pound of Jumbo Shrimp - Uncooked, deveined, Try and Keep Tails Attached
Instructions
Preheat oven to 450
In a medium sauce pan - melt butter in the pan - add garlic, lemon juice , dijon mustard, and 1 teaspoon of parsley diced
Add Shrimp - lightly mix together and place into a 8x8 casserole dish
Bake uncovered for 15 minutes
Serve with pasta ( if you serve with pasta - in a low heated skillet add everything from the casserole dish and add cooked pasta) mix well together
Sprinkle 1 teaspoon of parsley over the dish and enjoy 🙂