Olive Garden Baked Parmesan Shrimp Recipe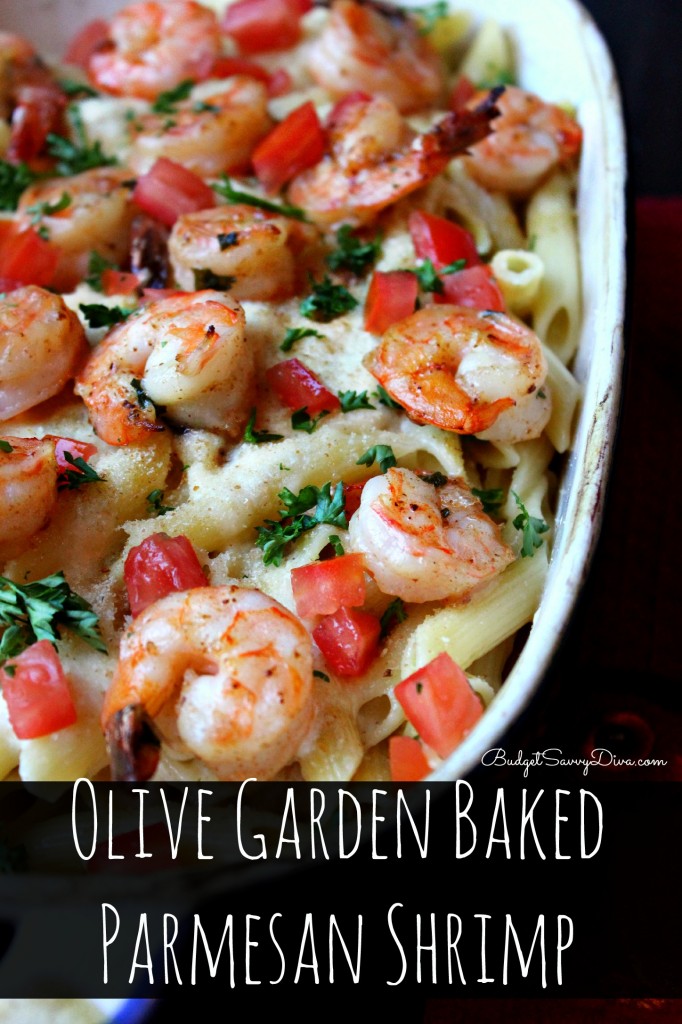 Check out all 1400 Recipes – we have tons of copycat recipes, easy dinners, and more! 
I love Olive Garden Baked Parmesan Shrimp and I am slowly getting over my fear of cooking with fish so I decided to tackle this copycat baked shrimp recipe .  Olive Garden Baked Parmesan Shrimp is basically a Shrimp Scampi recipe.  Shrimp Scampi, normally is not naked so the Baked Parmesan Shrimp is a little twist on a classic recipe.  That it is a delicious Olive Garden copycat recipe is a BIG bonus!
If you missed my last shrimp recipe make sure to check it out
I used a similar cooking method of the shrimp in this recipe as in the  shrimp Scampi recipe from before. ( shrimp baked in butter is NOT a bad way to cook shrimp )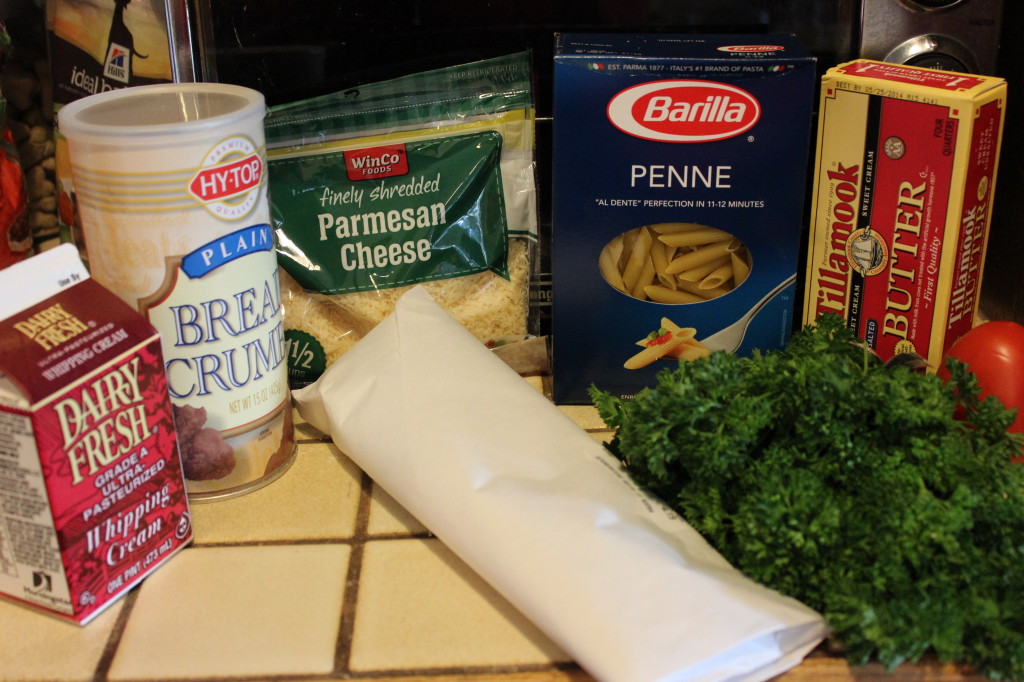 What I love about this Copycat Olive Garden recipe is that the whole dish made at home ( enough for 4 VERY hungry people) is the same price as buying only 1 portion at the olive garden, so it's frugal as well!
Of course my awesome dad helped me make the recipe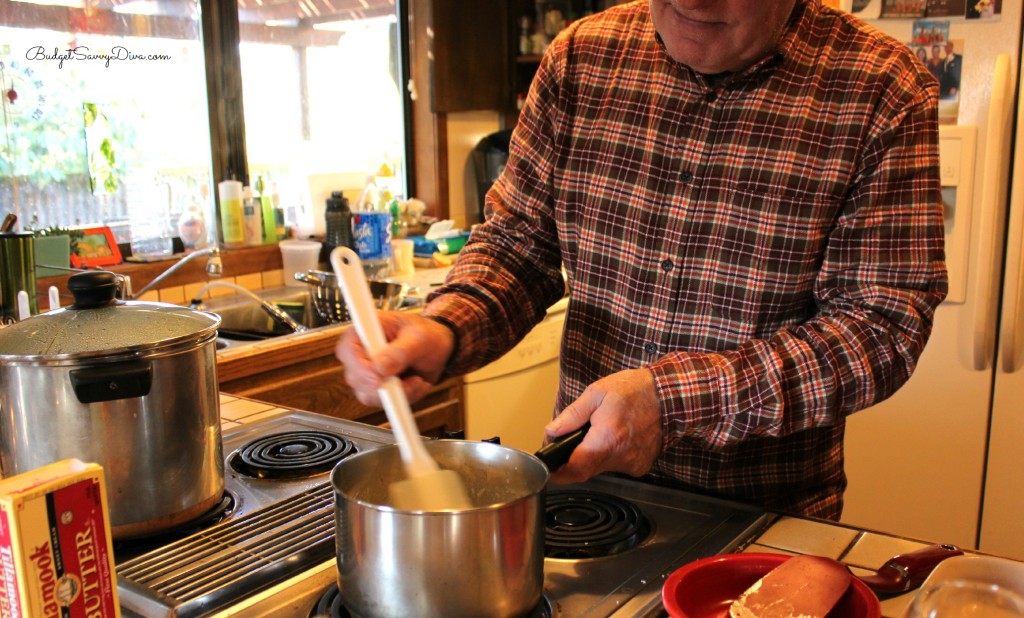 Here is another one 🙂 He is melting the butter for the shrimp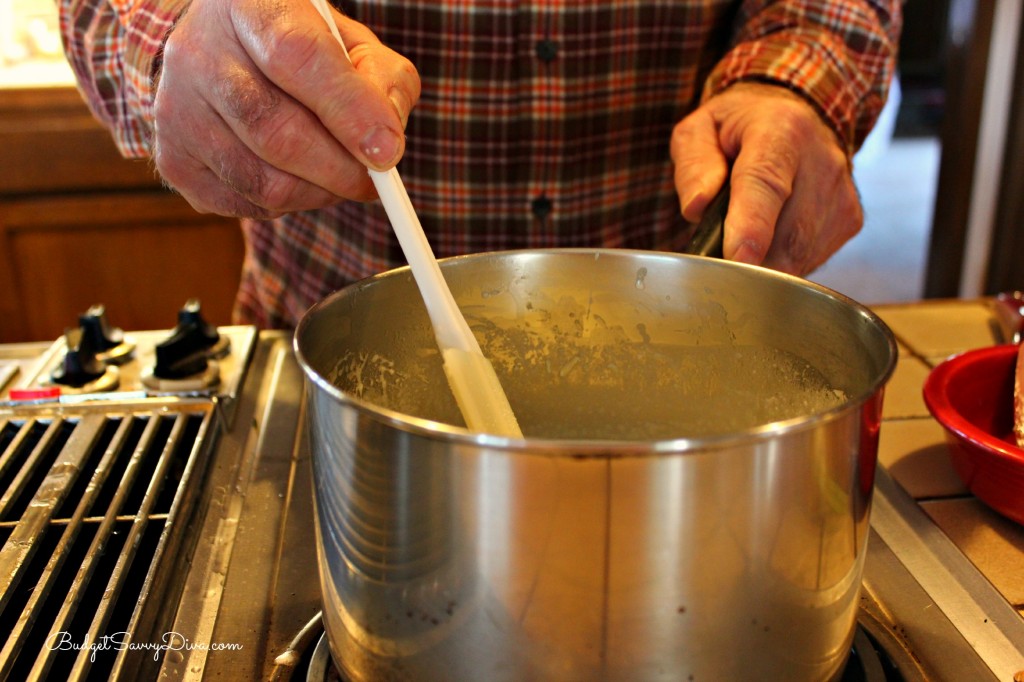 Let's look at some final pictures to make you hungry 😉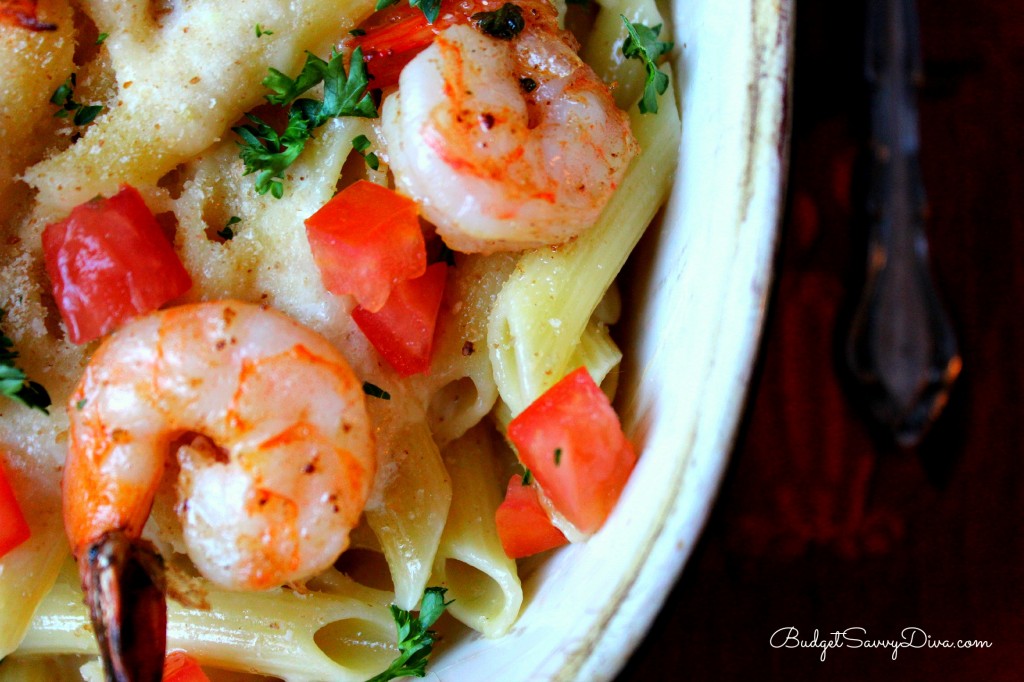 If you use gluten – free Barilla pasta and use gluten free bread crumbs than this dish would be gluten – free 🙂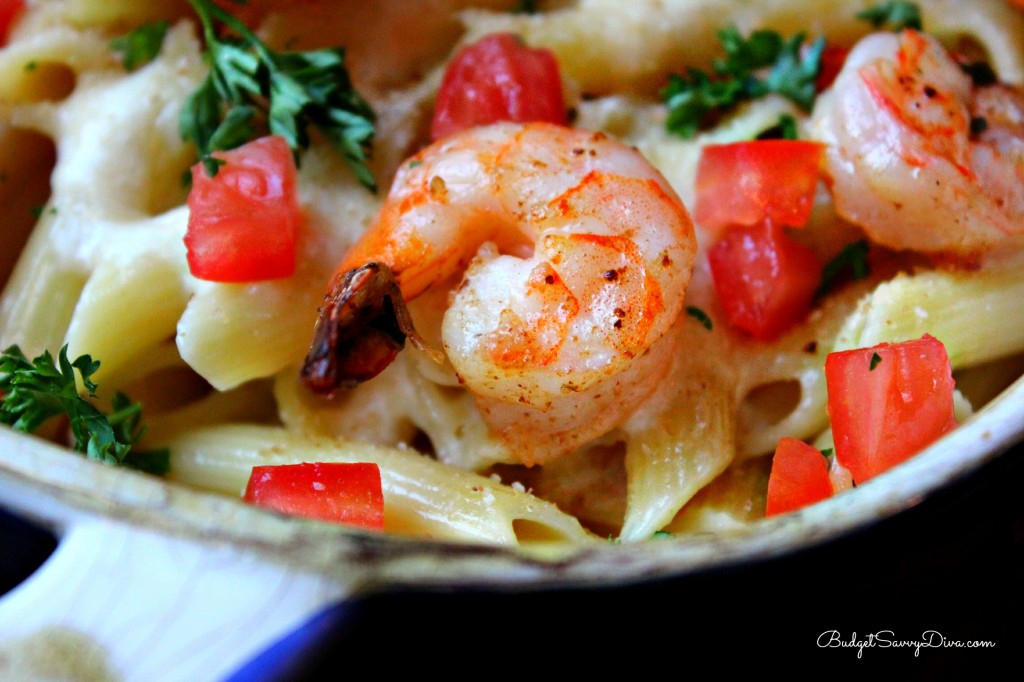 We really hope you enjoy and make Olive Garden Baked Parmesan shrimp. If you do make this recipe I would love to know what you thought – simply comment back belowso everyone can see
Also if you have not yet – Pin this recipe on pinterest 🙂
Olive Garden Baked Parmesan Shrimp Recipe
Ingredients
¼ Cup of Butter
Fresh Parsley
½ Pound of Jumbo Shrimp – Uncooked, deveined
1 Pound of Penne Pasta
4 ounces butter
1 pint heavy cream
2 Tablespoons of Bread Crumbs
1 Cup of Parmesan Cheese
1 Roma Tomato Diced
Instructions
Preheat oven to 450
In a medium sauce pan – melt butter in the pan – add 1 teaspoon of parsley diced and dd Shrimp – lightly mix together and place into a 8×8 casserole dish
Bake uncovered for 15 minutes
Turn the oven to 350
In a sauce pan over medium heat add heavy cream. Heat for 5 minutes and add Parmesan cheese
Cook pasta according to box instructions
Add pasta to heavy cream mixture
Fold until pasta is well covered
Transfer the pasta to a 8x8 casserole dish - place shrimp, bread crumbs, tomatoes ,butter, and parsley on top of the pasta and bake for 10 minutes
Enjoy