Cracker Barrel Broccoli Cheddar Chicken Recipe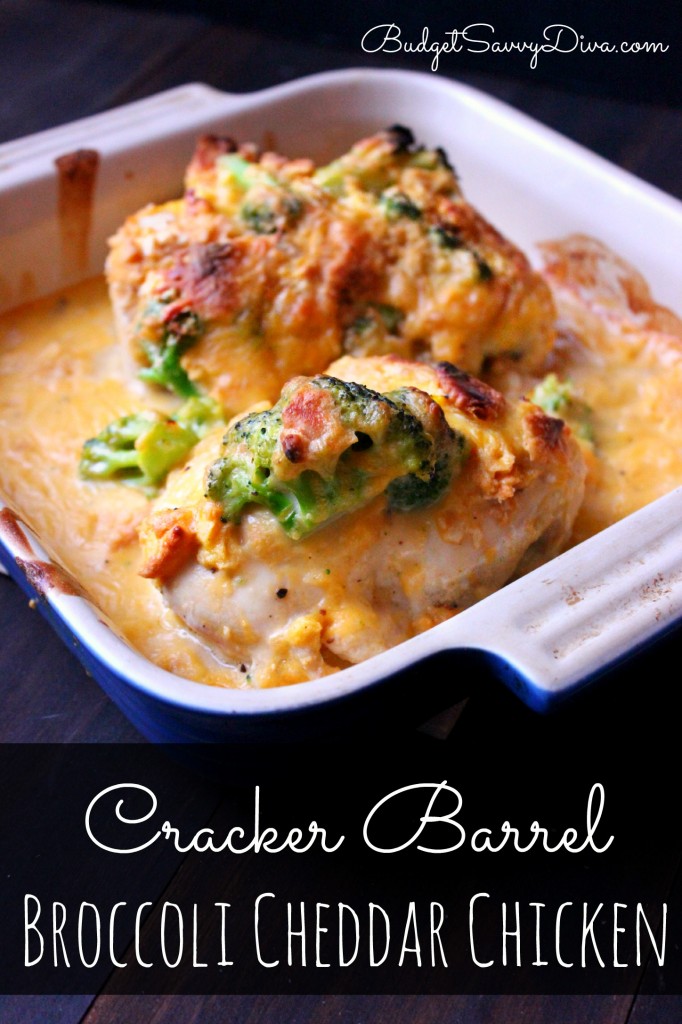 The first thing I did when we moved to Portland, OR 18 months ago was search to see where the nearest Cracker Barrel was located
It is 8 hours away — so we have been trying to make some of their recipes at home
We have made a few in the past
Copy Cat Recipe – Cracker Barrel Biscuits
Copy Cat Recipe – Cracker Barrel's Fried Apples
Copy Cat Recipe Cracker Barrel Hash Brown Casserole
All of the recipes above have been made by me and my family loves them 🙂
This past March when my dad went with me to Texas for my book signing tour we went to the Cracker Barrel 4 times in 5 days.
We have a problem
A yummy yummy problem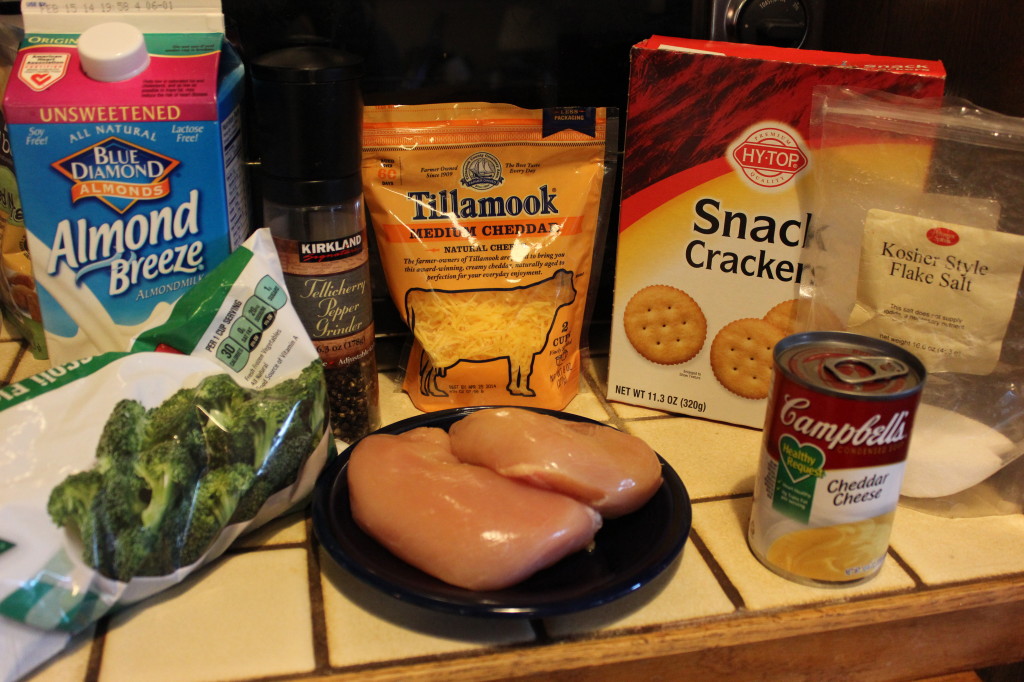 This dish is pretty frugal to make – I know I know there is only 2 chicken breasts shown ( we made the full recipe but used 2 casserole dishes to make it more pretty for the pictures)
I could not believe how easy this recipe is ( it took some experimenting )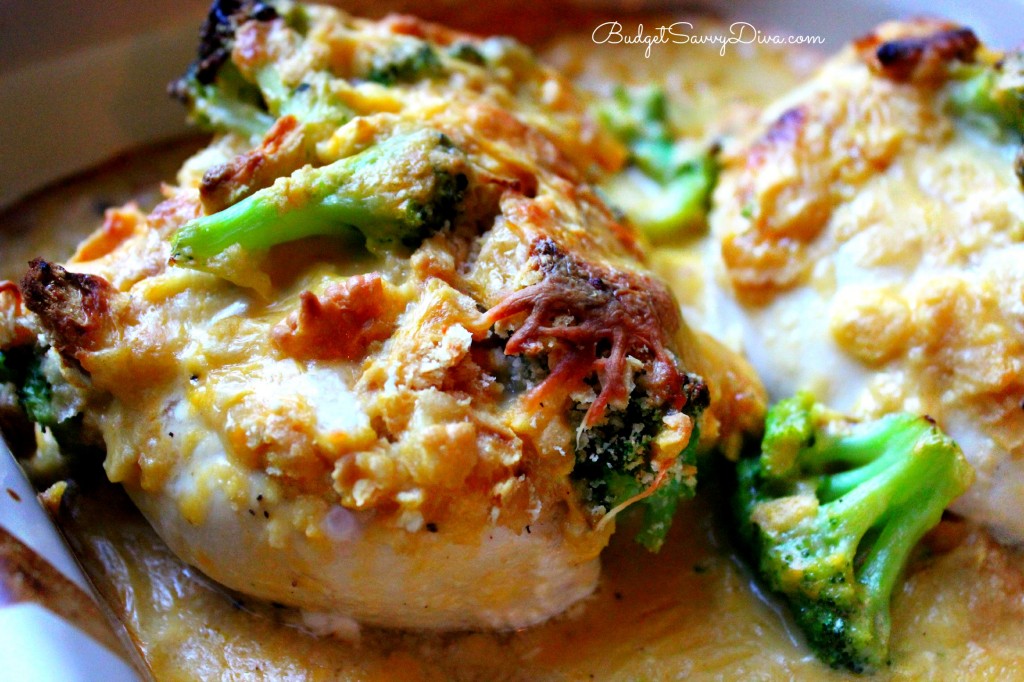 I love that the cheese has baked into the broccoli — there should be songs written about how wonderful it is.
If you have no figured out I *heart* cheese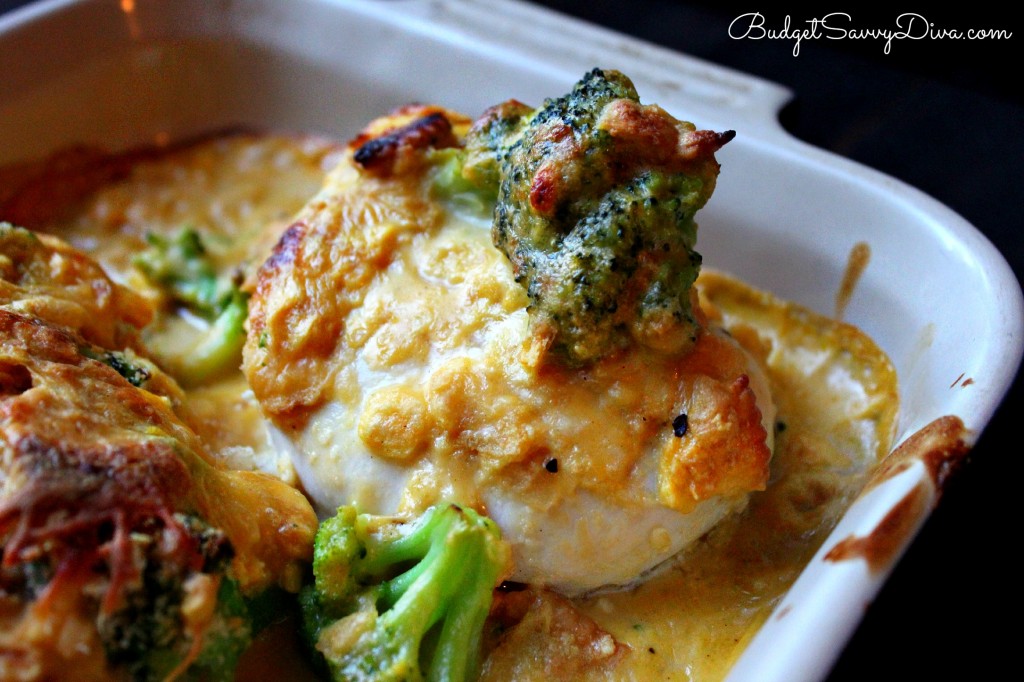 I really hope you make and enjoy this recipe – make sure to comment on recipes posts if you make them so other readers know if they should make it or not 🙂
Love You!!!
Cracker Barrel Broccoli Cheddar Chicken Recipe
Ingredients
4 skinless chicken breasts
1 cup of Almond Milk ( Regular Milk Works)
1 cup of Ritz style cracker ( crushed)
1 Can of Cheddar Cheese Soup
8 oz of frozen broccoli
6 oz of cheddar cheese - shredded
½ tsp of salt
½ tsp of pepper
Instructions
Preheat oven to 350
In a bowl whisk milk and cheddar cheese soup together
Grease and place chicken in a casserole dish - season with salt and pepper
Pour soup over the chicken, sprinkle the following on top - ritz crackers, broccoli, and cheddar cheese
Bake uncovered for 45 minutes
Enjoy 🙂