Cracker Barrel Macaroni and Cheese Recipe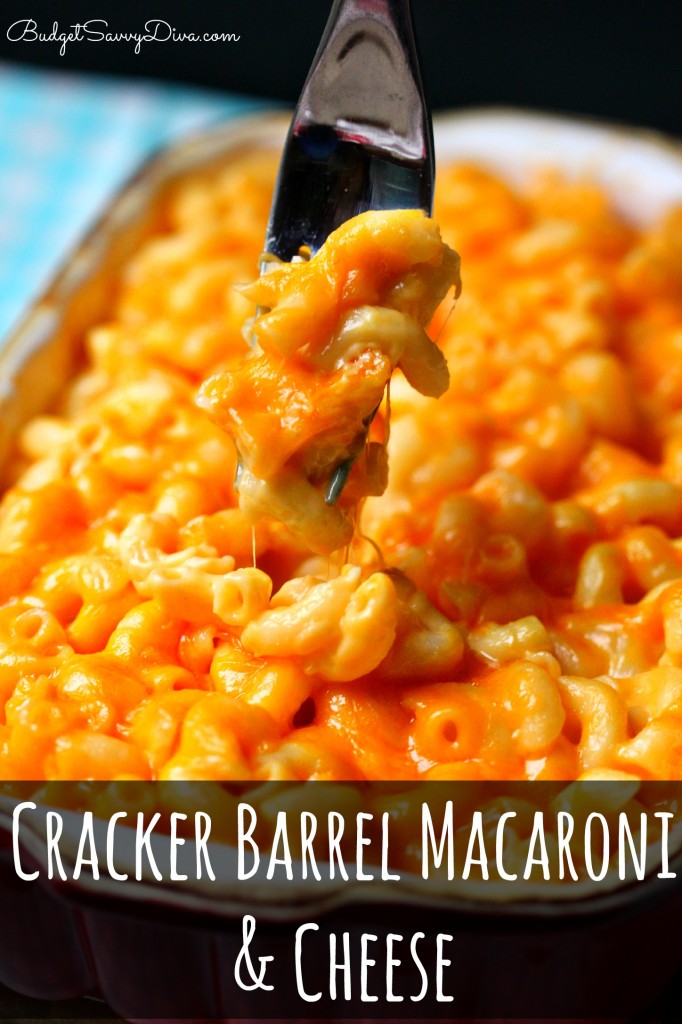 Be AWESOME and REPIN this recipe 🙂
I love Cracker Barrel Macaroni and Cheese , but, as I have written before there are no Cracker Barrels around me in a 8 hour driving range ( crazy I KNOW)
The Cracker Barrel is one of my favorite places to eat EVER – I got my family hooked on it as well – last year during my book tour in Texas my dad and I went to the Cracker Barrel 4 times in 5 days.  Do you think I love Cracker Barrel?
To get my Cracker Barrel Recipe fix I am making Cracker Barrel Copycat recipes. Here are a few Cracker Barrel Copycat Recipes I have already attempted
Cracker Barrel Broccoli Cheddar Chicken Recipe
Copy Cat Recipe – Cracker Barrel Biscuits
Copy Cat Recipe – Cracker Barrel's Fried Apples
Copy Cat Recipe Cracker Barrel Hash Brown Casserole
All of the recipes above have been made by me and my family loves them 🙂 I have managed to not go on a Cracker Barrel food run so that tells you how delicious my Cracker Barrel Copycat recipes are !
I have been having a problem with the the Cracker Barrel macaroni and cheese  though – I finally was able to talk to 2 different cooks from the Cracker Barrel ( I seriously HAD to know how to make it at home !)
WELL I got the lowdown on how to make their mac and cheese and I am here to share Cracker Barrel's Macaroni and Cheese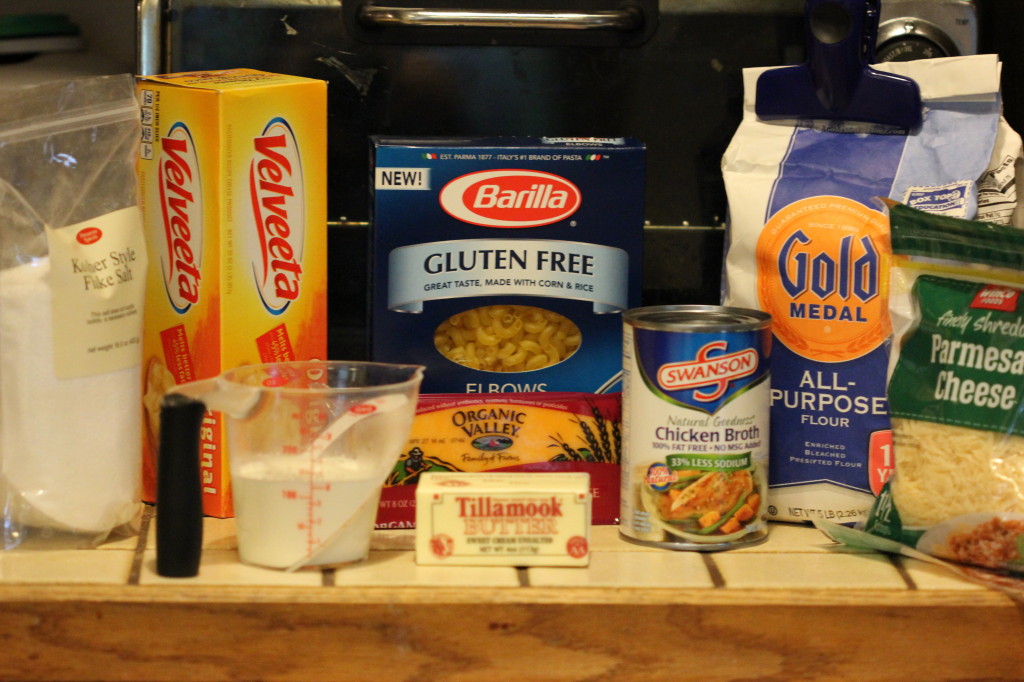 So the special parts of this recipe is that chicken broth is used and the unique blend of cheese – colby, velveeta, and parmesan cheese ( crazy combo I know)
BUT trust me it WORKS!
I used heavy cream but 2% milk can work as well
Here is my dad making the roux for the Cracker Barrel macaroni and cheese  – what you cannot hear is me telling him not to burn the flour 10 times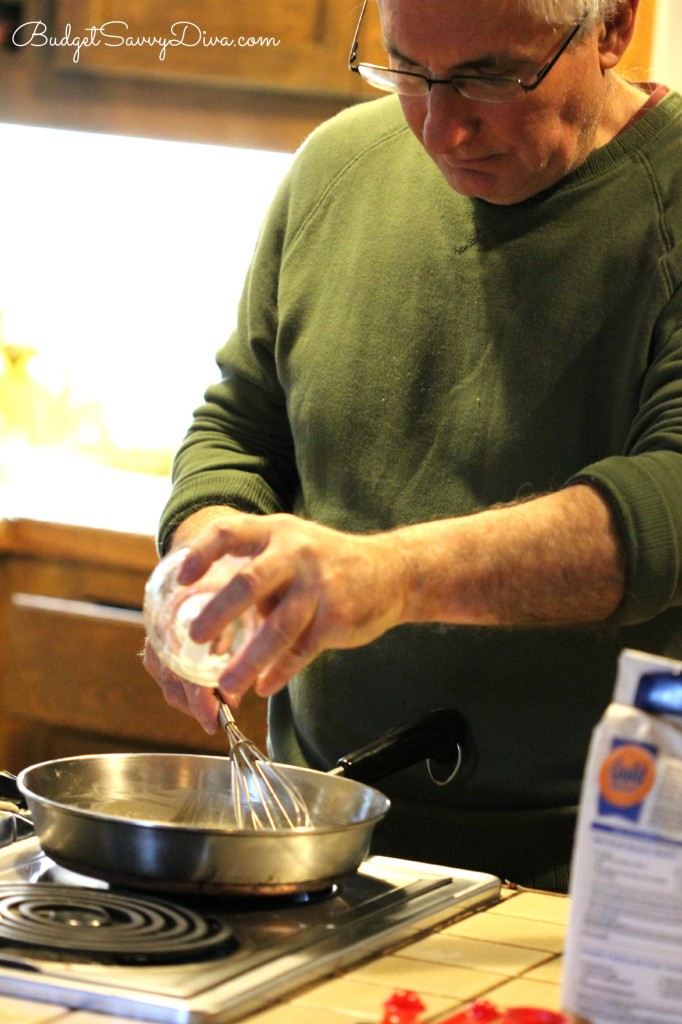 If you have never made a roux do not worry I will explain how to make it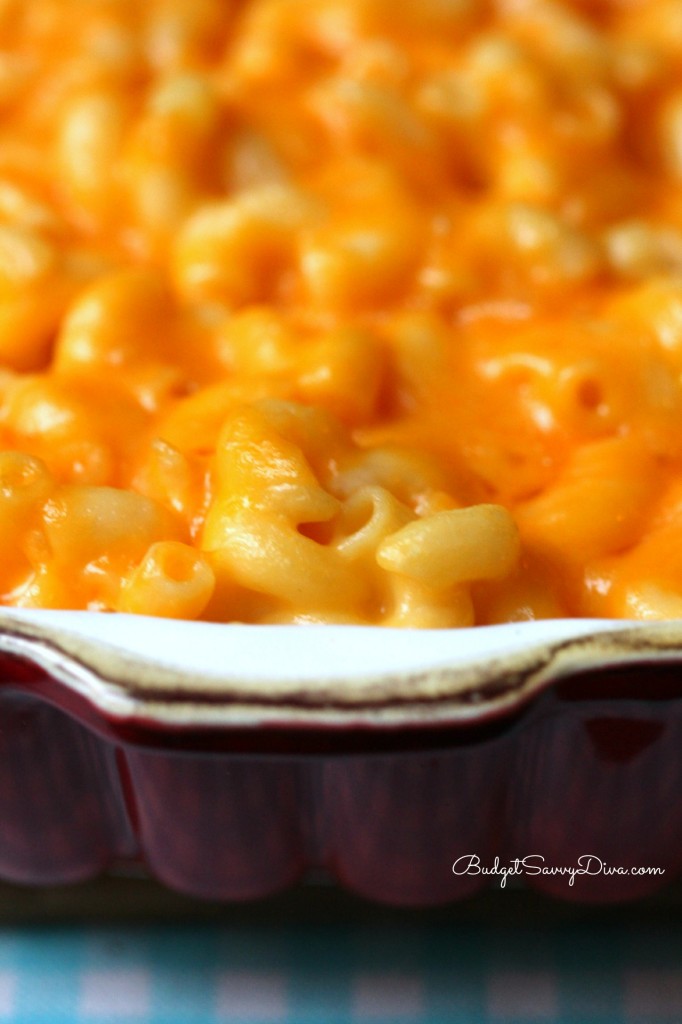 You will not believe how quickly this dish was eaten – gone in 15 minutes FLAT! The final cost was under $10 which is PRETTY awesome and was about 6 servings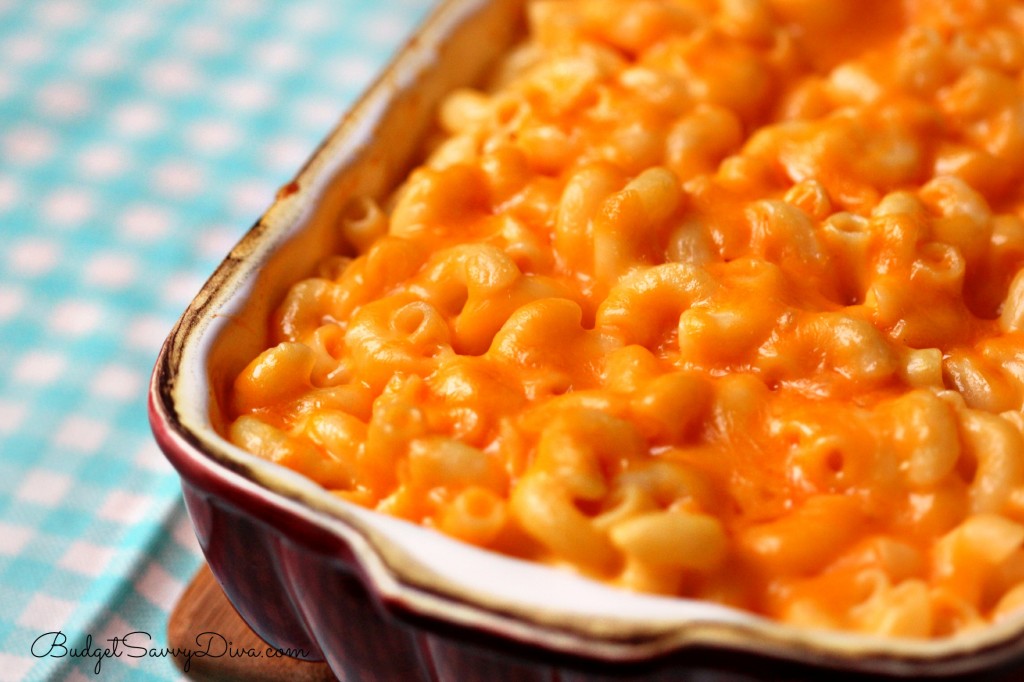 We really hope you make our Copycat Cracker Barrel Macaroni and Cheese
Enjoy and WE LOVE YOU!
Cracker Barrel Macaroni and Cheese Recipe
Ingredients
2 tablespoons butter
2 tablespoons flour
1 cup low sodium chicken broth
½ cup cream or 2% milk
2 cups shredded colby cheese
½ Cup of Velveeta - cut into small cubes
½ Cup of Parmesan Cheese
2½ cups uncooked pasta
1 teaspoon salt
Instructions
Preheat oven to 350 and grease a small casserole dish ( 8x8 or smaller)
Cook pasta according to instructions on the package
In a skillet over medium heat - melt butter - slowly whisk in flour ( this is making the roux
Keep whisking and slowly add the chicken broth ( keep WHISKING)
Slowly pour in the cream or milk - whisk whisk whisk
Add parmesan cheese - WHISK
Add the rest of the cheeses SLOWLY - keep whisking till it is a smooth sauce
Add the cooked pasta to the sauce - mix till everything is coated
Place pasta into the casserole dish - cover with a bit more colby if you like
Cook for 15 minutes
Enjoy