Use Bread Tabs to Organize Cords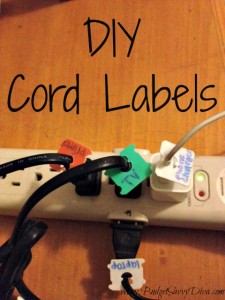 Other Great Tips!
Use Bread Tabs for Cord Labels
Unplug the wrong cord again? Here's a free way to never make that mistake again!
Take a few tabs from bread bags.
On each tab, write the name of a different item that the cord connects to.
Place the tab around said item.
Now you can see what cord goes to each item before unplugging!