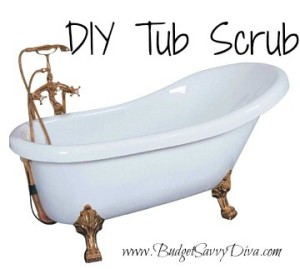 Other Great Tips!
How to Make Tub Scrub
Need a quick, easy, and cheap way to clean your bathtub? Here's how:
Add one teaspoon of liquid soap and a few drops of an antibacterial essential oil (like rosemary, peppermint, etc.) to one cup of baking soda.
Add enough water to the mixture to create a paste.
Use with a sponge or brush to scrub the bathtub surface.