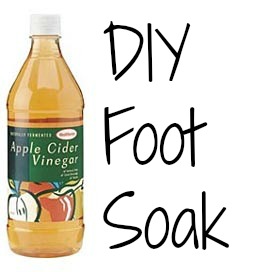 Other Great Tips!
DIY Foot Softening Soak
Need a relaxing foot soak that also makes your feet really soft and healthy? Here's a cheap way to gorgeous feet:
Fill a large bowl or tub with warm water.
Add one cup of apple cider vinegar and one cup of Epsom salt.
Soak your feet for 10-15 minutes.
Rinse, and lightly scrub with pumice stone.