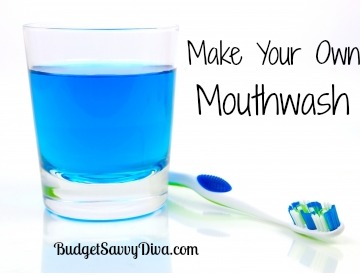 So FRUGAL!!!
p>Check out the these other great budget tips:
How to Remove Oil Stains on Clothes
How to Remove Rust Spots on Knives
Use Mayonnaise to Remove Water Marks on Wood
Here's what you'll need:
1 tsp. of salt
1 tsp. of baking soda
1/2 cup of water
Optional ( 1 drop of food coloring ( blue) to get that store brand color)
Mix it, gargle, and spit it out.
Thanks! Life Hacker