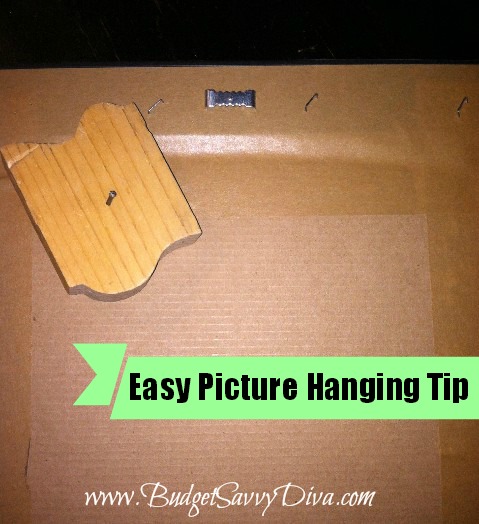 Other Great Tips!
Easy Picture Hanging Tip
This is one of those "ah-ha" moments that you wish you had thought of long ago. If you ever hang pictures with the little hooks at the back you will understand why.
Take a small piece of wood and hammer a nail half way through it so the nail is sticking out equally from both sides. A wooden clothespin would also work well for this.
Hang your picture from the nail on your piece of wood.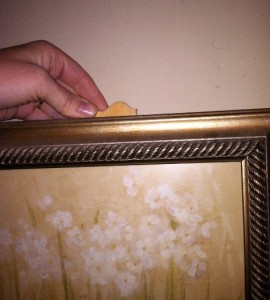 Hold against the wall where you want it to hang.
Give top of frame a little tap so the other end of the nail leaves a mark on the wall.
Then just grab your real nail and hammer it in where you left the mark and hang your picture.
Ta-da!