DIY Duct Tape Luggage Tag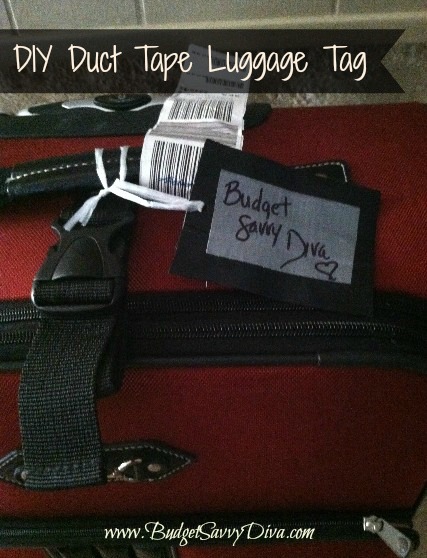 Other Great Tips!
DIY Duct Tape Luggage Tag
It can be so hard to tell your luggage from another at the airport. Make your own Duct Tape Luggage Tag so you can easily spot yours!
Choose one color of duct tape and create the rectangle.  Put two sticky sides of tape together to form the tag. You can also use some of the cute designs they sell these days! Then use a matching color that can be written on to make the smaller area.
Use a hole punch and ribbon to attach it to your suitcase. Easy and cute!