Belly Slimming Detox Water Recipe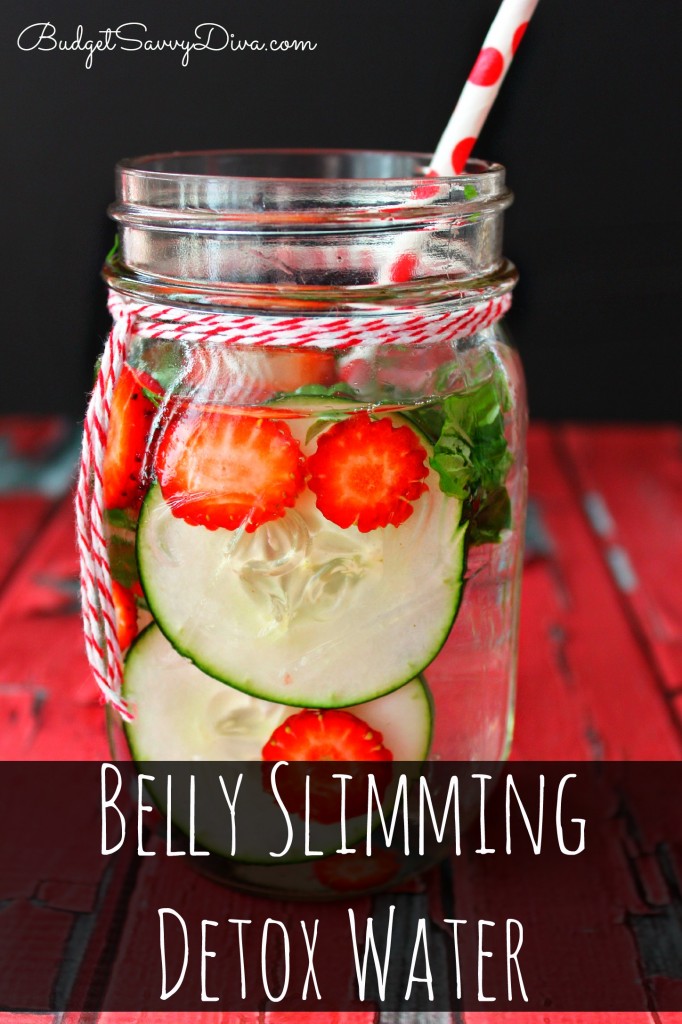 If you do not follow me on Instagram or Facebook you most likely do not know that I have been u picking Strawberries the last couple of weeks ( about 10 pounds in all so far) – most of them I will freeze in 1 cup amounts – perfect for using in a recipe or making into a smoothie
For the rest I will be making jams and breads and of course many drinks
I have been experimenting with different infusions — and I finally added some basil to my drink ( I did not think it would work … but it totally does – I was shocked!)
Have you ever tried infused water? If you have what did you think?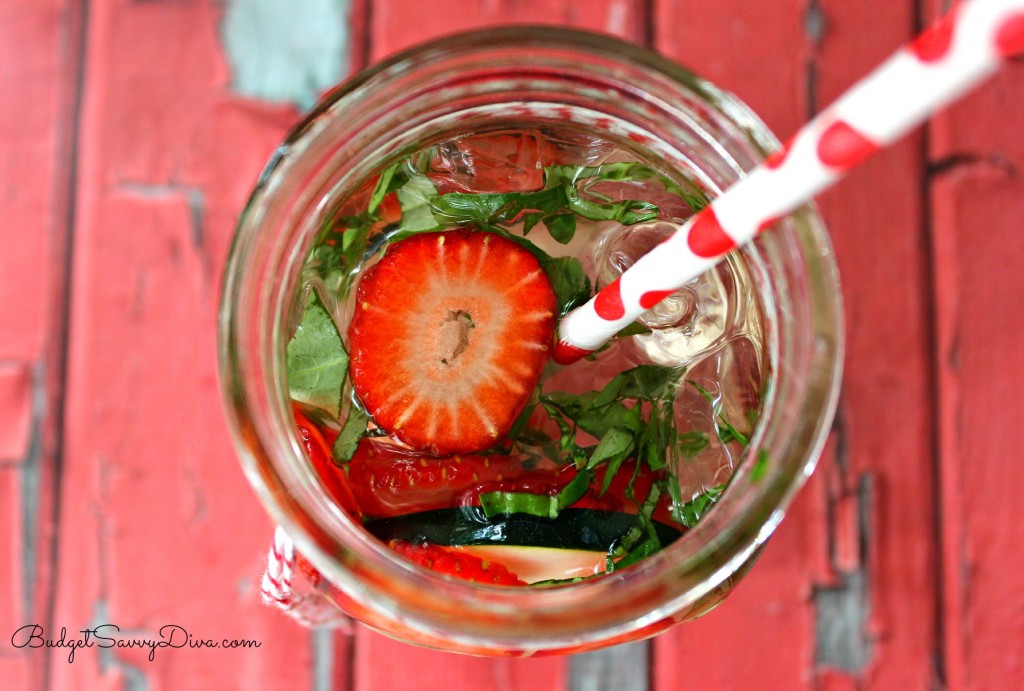 Also make sure to use plenty of ice – the colder the water the more calories your body burns ( the body has to heat up the water to use — I hope that makes sense) — so be generous on that ice 🙂
What the ingredients do for you 🙂
Cucumbers – Refreshing
Strawberries – Energy BOOSTER – Adds a wonderful flavor to the water plus has enough fiber to boost your digestion
Basil – Helps curb appetite, settle upset tummies, also is a  fluid retention helper ( I know when it is warm I am always retaining water)
I have been drinking infused water instead of soda for about a month now and I have lost about 4 pounds — my diet is pretty much the same — so it is working 🙂
Also I wish I got another picture of this recipe but I wanted to drink it too much 😉
If you make the Belly Slimming Detox Water Recipe please make sure to leave a comment what you thought – I love your feedback 🙂
Love You Guys!
Belly Slimming Detox Water Recipe
Ingredients
Ice
Water
3 Basil leaves roughly chopped
1 strawberry sliced
3 - 5 slices of cucumber
Instructions
Combine all the ingredients in a large glass
Let it sit for 5 minutes at least
Enjoy