Summer Macaroni Salad Recipe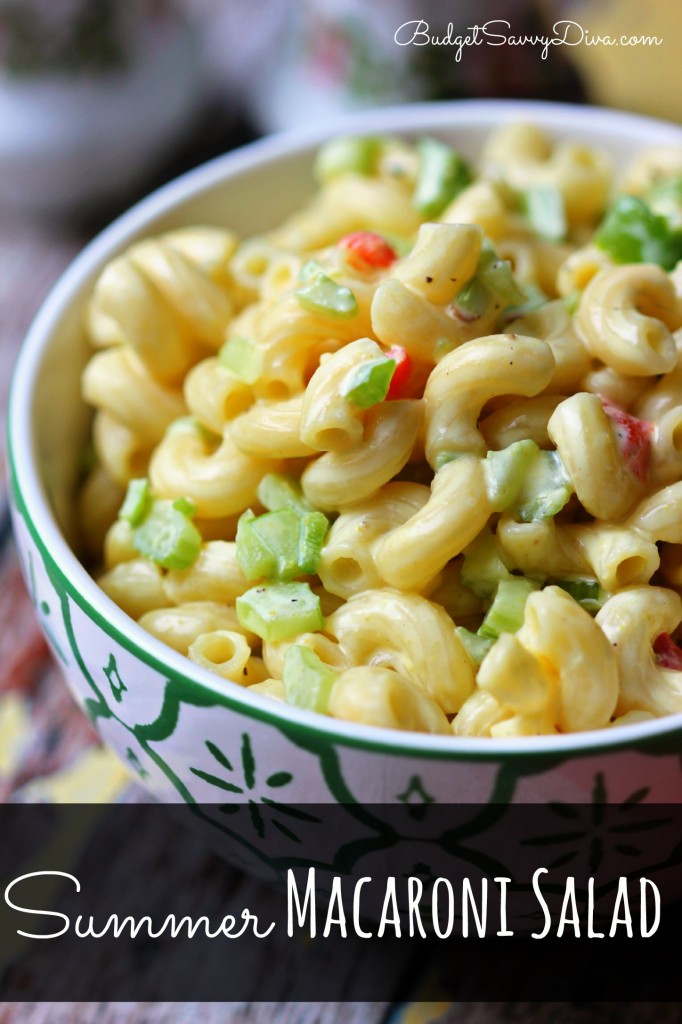 Make sure to REPIN this recipe 🙂
Warmer weather is FINALLY here and Memorial Day is right around the corner which mean I get to share some of my favorite picnic recipes with you 🙂
You can never go wrong with a macaroni salad – many people buy it by the tub at Costco – but little do they know it tastes so much better to make your own – plus it is SUPER easy to make — the hardest part is cooking the pasta ( no lie)
The secret to my Macaroni salad is….. is…… is……..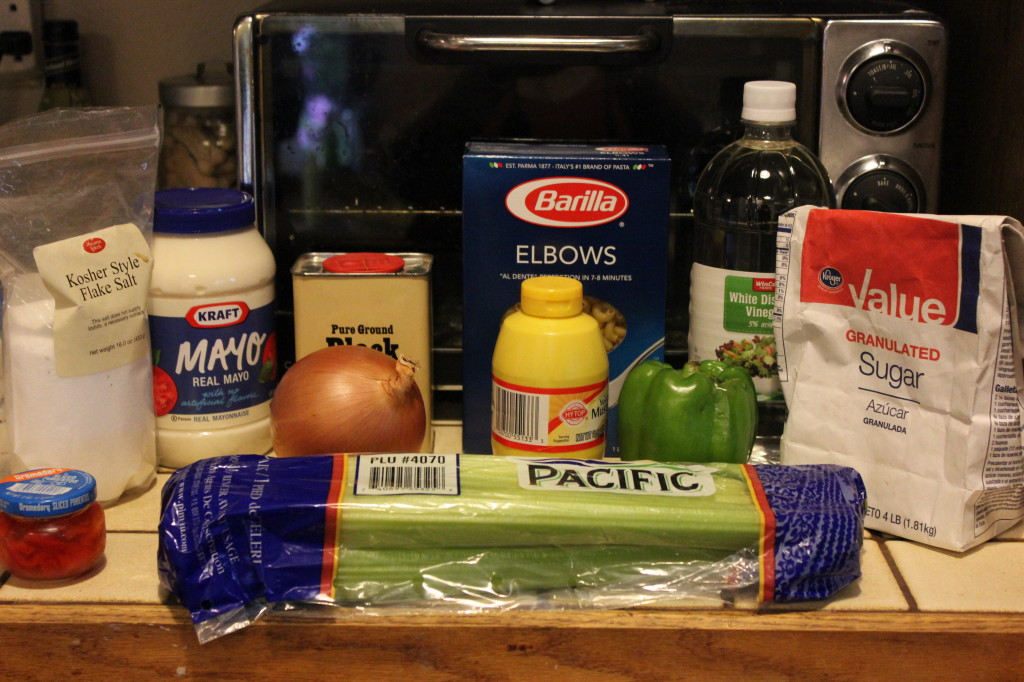 The mixture of sugar and white distilled vinegar — there is a great balance between the two which create a lovely tangy macaroni salad — to make this dish gluten free simple use gluten free pasta – I love barilla gluten free pasta for this purpose
Now for the mayo I go for the full fat and all the goodness – you can try light but I find it really takes away from the flavor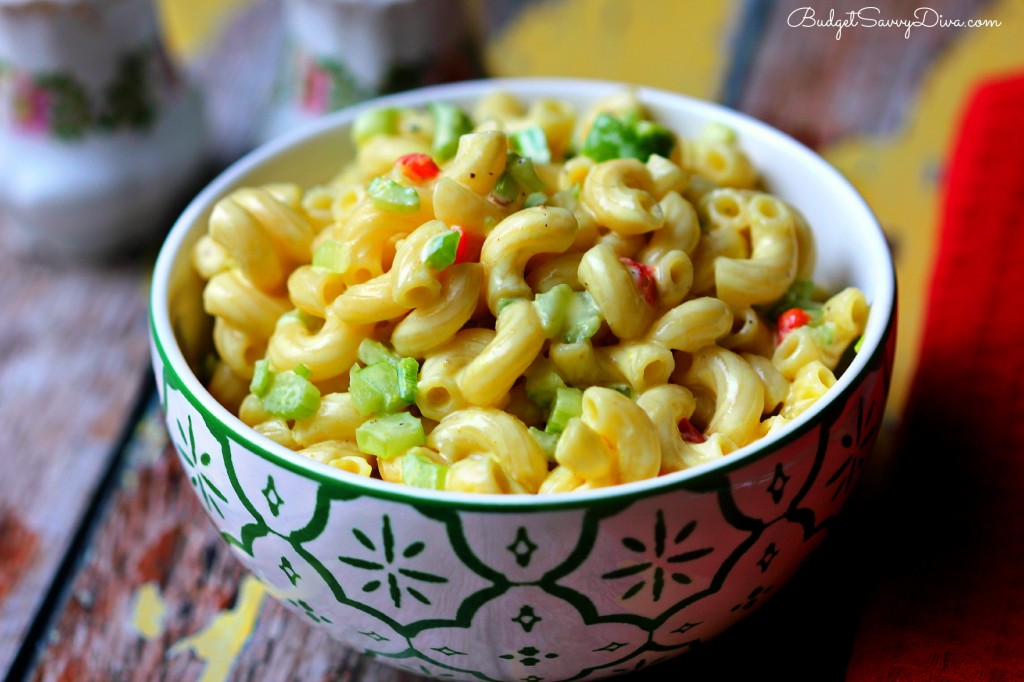 There is also mustard in the mix for my macaroni salad — just to give it some more tang 🙂 My dad ended up having 3 helpings after we made it
My dad never has three helpings of anything…. well maybe chocolate. Chocolate and my pasta salad that is IT!
This recipe makes enough for 6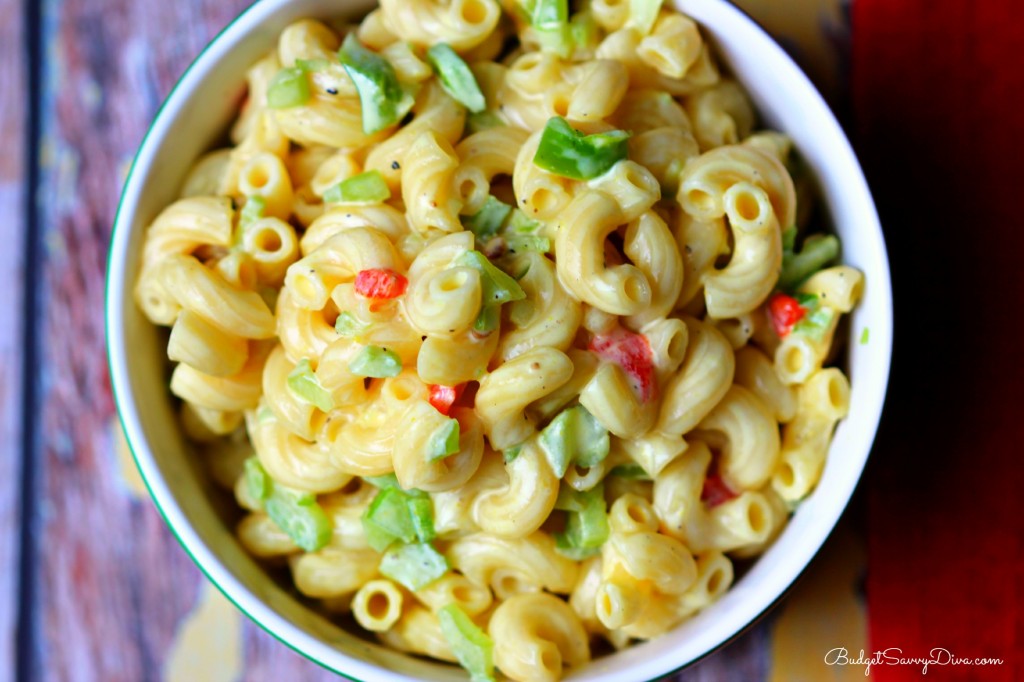 If you plan and make my Summer Macaroni Salad Recipe make sure to comment and let me know what you thought of it 🙂
Love You Guys!
Summer Macaroni Salad Recipe
Ingredients
1½ Cups of uncooked macaroni
1 Tablespoon of Vinegar
⅓ Cup of Mayo
¼ Cup of White Sugar
1 Tablespoon of Mustard
½ Tsp of Salt
Pinch of Pepper
¼ Cup of Onion - FINELY Diced
1 Stalk of Celery Chopped
½ Green Bell Pepper - Chopped
Optional - 3 pimento pepper chopped
Instructions
Cook pasta according to the instructions on the box
In a large bowl - whisk all the ingredients ( except the pasta together)
Once the pasta is fully cooked - drain the water. Rinse the pasta under VERY cold water for a minute or two
Pour the pasta into the bowl with the mix - fold the pasta till it well combined
Place in the fridge for at least 30 minutes
Enjoy