Stouffer's Macaroni & Cheese Recipe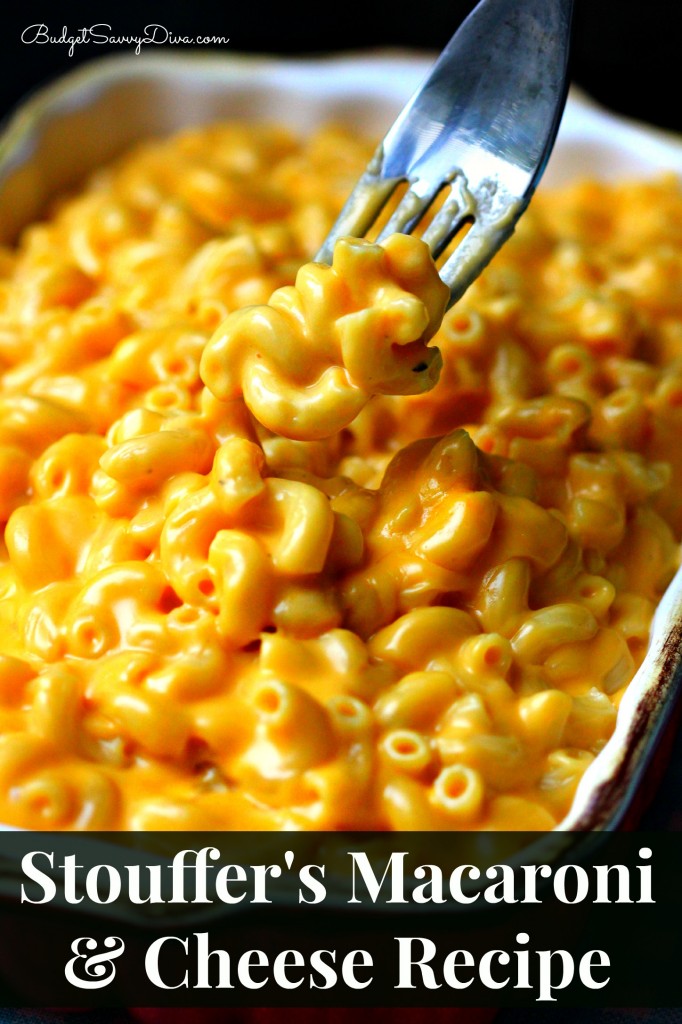 Make sure to be Amazing and REPIN this recipe
There is a pretty funny story behind this recipe
Eric grew up eating Stouffers – he has talked about his LOVE for Stouffer's Macaroni & Cheese on about a dozen different occasions while we were dating
So I have been playing with a few recipes – nothing quite right – each one not passing the Eric taste test
BUT FINALLY GUYS I DID IT!!!!
Eric tasted it and said it was a PERFECT match! As I took the pictures for this recipe – he was standing behind me with a fork so he could eat all the mac and cheese he could
He ate ALL 6 servings himself in 1 day – Whatever makes him happy right?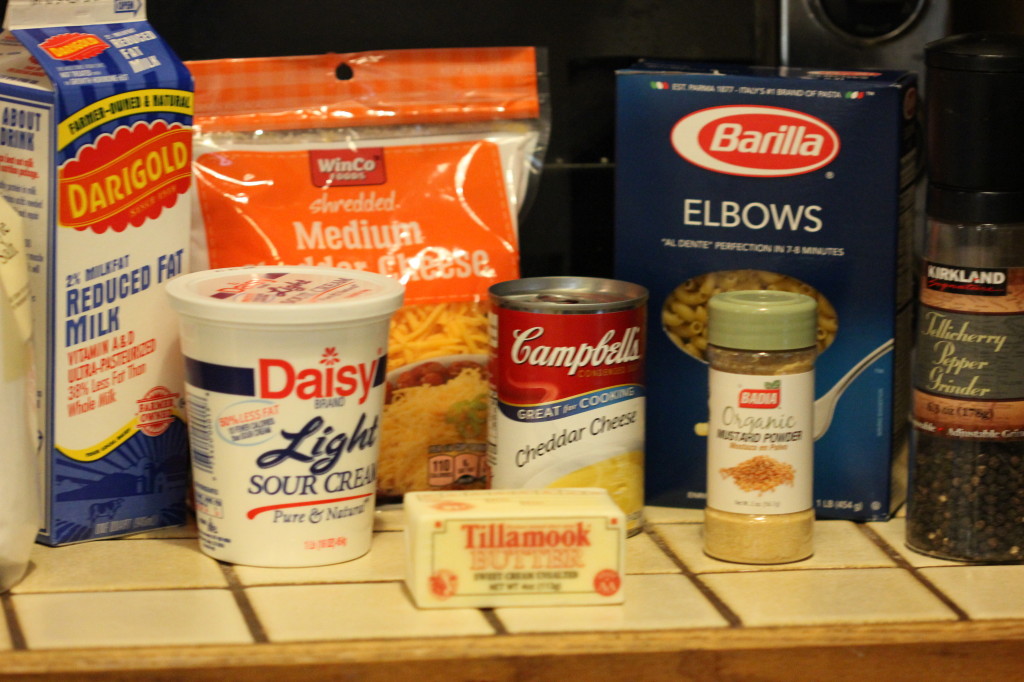 Now this Stouffer's Macaroni & Cheese recipe has evolved a ton from where I started out – but the final recipe is pretty prefection
I would find it difficult to make this dish gluten free since the Campbell's Cheddar Cheese soup is NOT gluten – free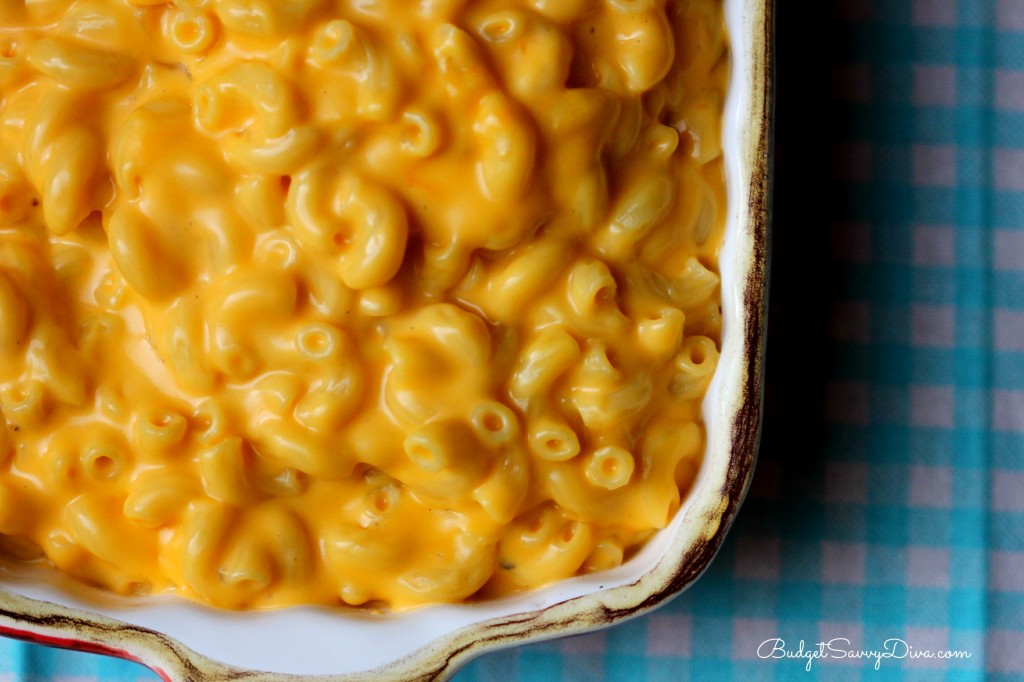 This recipe is enough for 6 hungry people – I would pair it with a salad though — it is ALOT of cheese and carbs 😉
If you would like more copycat recipes please let me know
I know that Stouffer's Macaroni & Cheese can easily be baked – this dish can easily be baked at 350 for 20 – 30 minutes to get that crispy top 🙂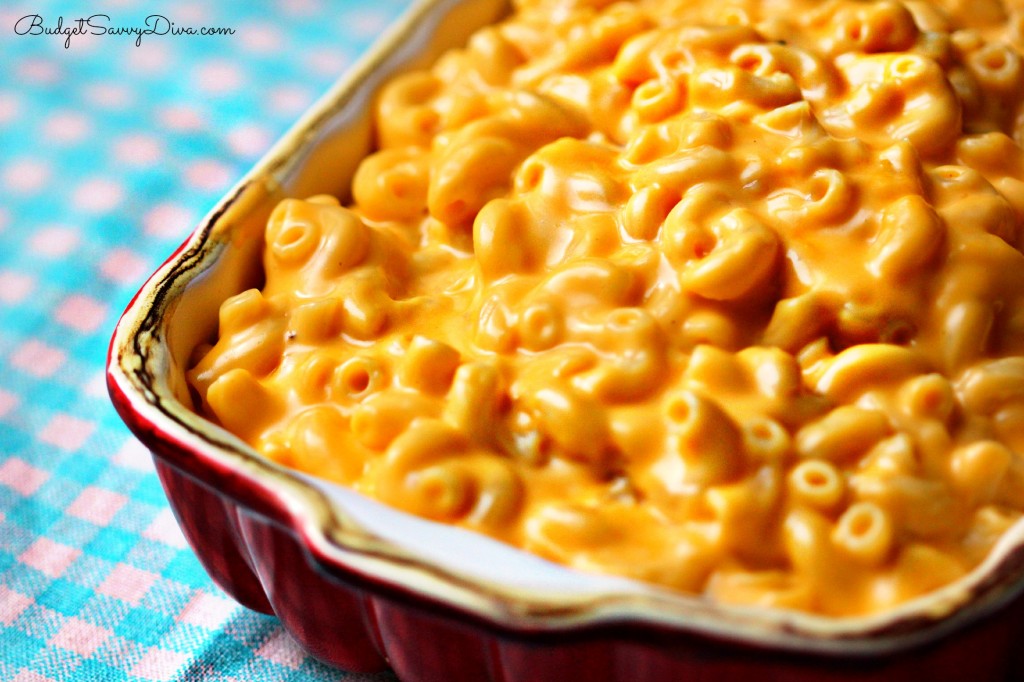 If you do make this Stouffer's Macaroni & Cheese please make sure to comment what you think 🙂 This really is the best Easy Baked Macaroni and Cheese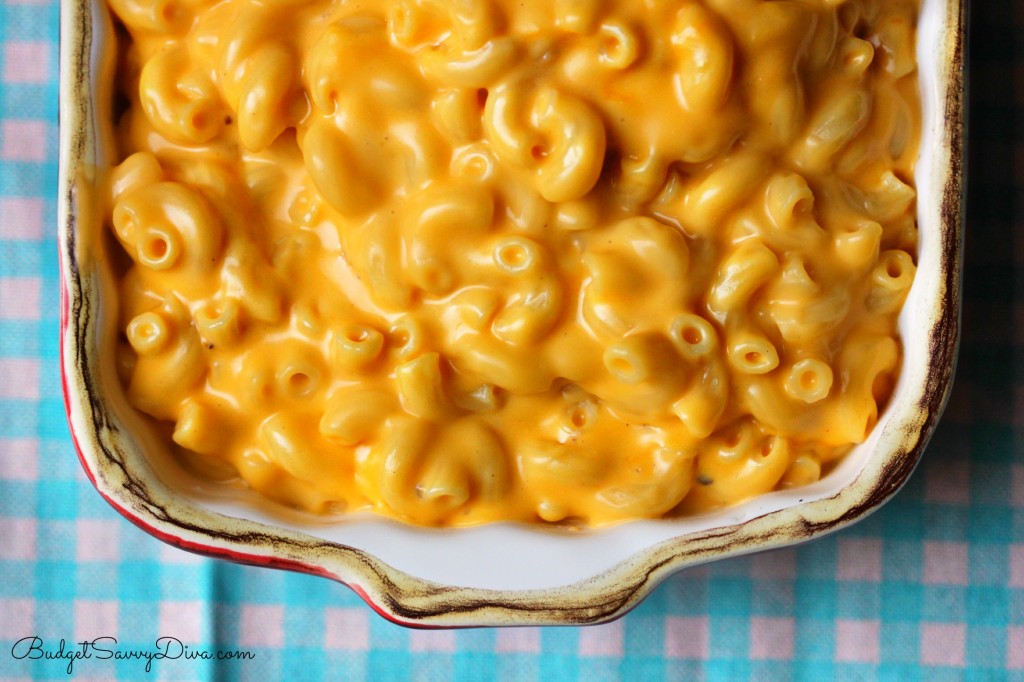 Enjoy!
Stouffer's Macaroni & Cheese Recipe
Ingredients
2 cups uncooked Elbow Pasta - cook the pasta before the 1st step
½ Stick of Unsalted butter
2 Cups. grated sharp cheddar cheese
½ cup sour cream
1 can condensed cheddar cheese soup
Pinch of Salt
½ teaspoon of dry mustard
½ teaspoon of black pepper
1 Cup of Milk
Instructions
In a LARGE skillet - melt butter once melted add soup, salt, pepper, and dry mustard - stir for one minute
Slowly add cheddar cheese - keep stirring till completely melted - add sour cream and stir
Slowly add milk --- keep stirring
Once smooth - add cooked pasta ( I did it one cup at a time )
Once completely mixed serve in a casserole dish
Enjoy