Copy Cat Recipe – Olive Garden Five-Cheese Ziti Al Forno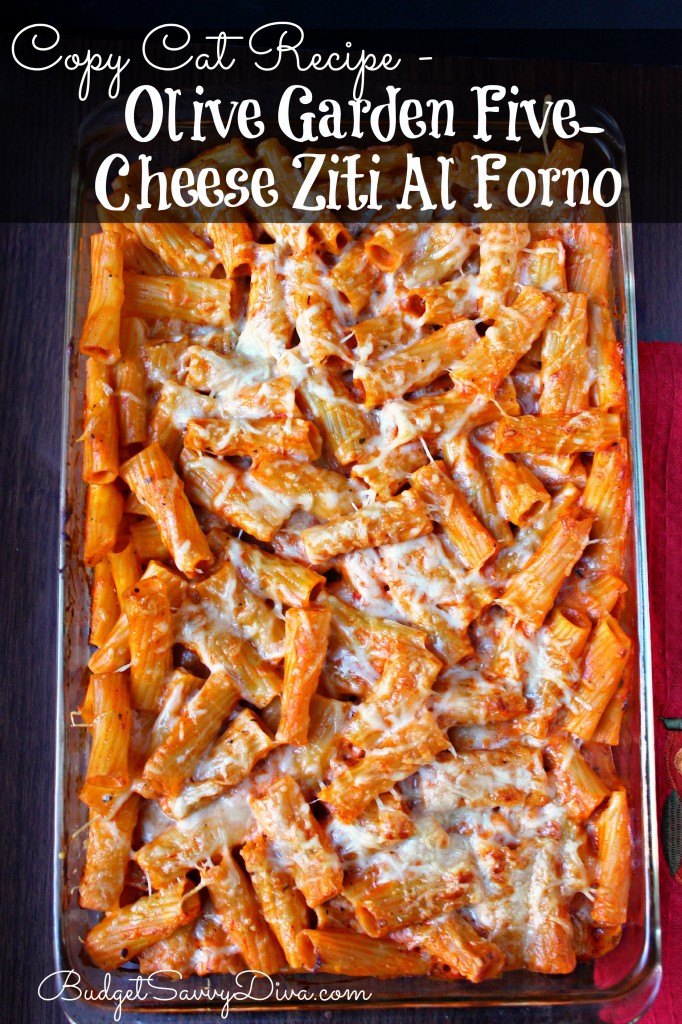 I love the Olive Garden – I have been countless times ( I love that endless salad ) today I am showing you how to make one of their best known pasta dishes – Olive Garden Five-Cheese Ziti Al Forno
I have more Copy Cat Olive Garden Recipes
Copy Cat Recipe – Olive Garden Pasta E Fagioli Soup in a Crock Pot
Copy Cat Recipe – Olive Garden Breadsticks Recipe
Enjoy the recipes above 🙂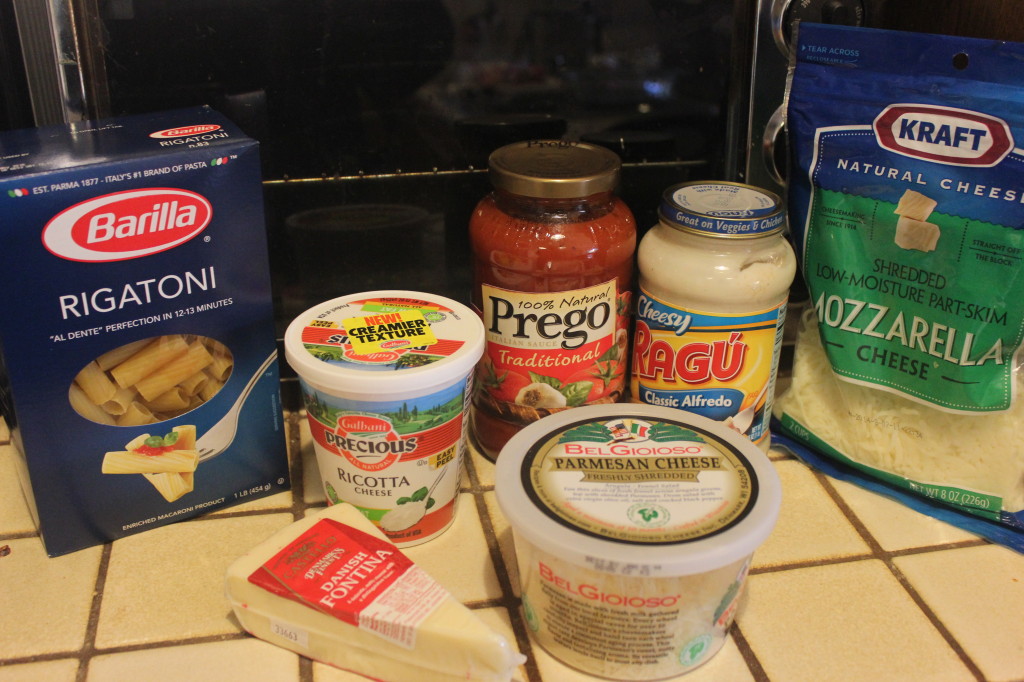 One of my Favorite Recipes to Copycat
I love being able to make copy cat restaurant recipes — I love restaurant food but not the prices this recipe costs about $10 to make but will feed 6 – now I know the Olive Garden does deals BUT you will never find a deal like that there 😉
To make this recipe gluten – free simply use a pound of gluten – free pasta ( works great I have done it a number of times)
This is one of the easiest recipes to make – I usually add in some cooked chicken 🙂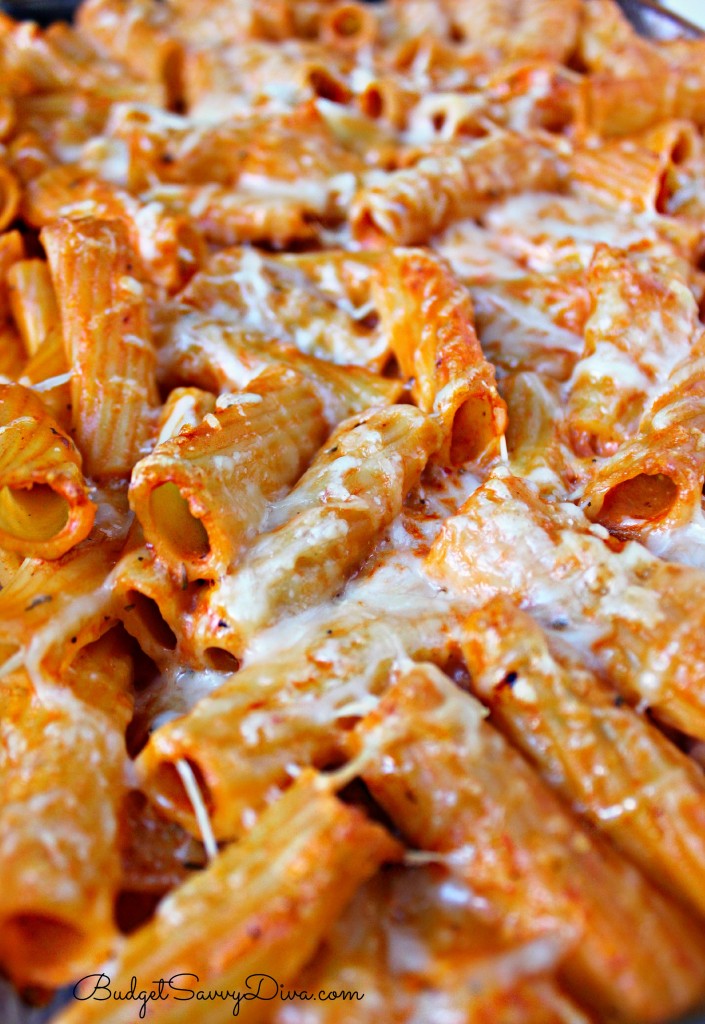 A Sensational Five Cheese Ziti Al Forno
Here is a closeup of the final dish — IF you want a brown cheese topping simply broiler the baked pasta for about 5 minutes ( maybe a little less) – my family is not huge about that so I keep it melted
You can freeze the final dish – how I freeze the dish is cut the casserole into individual servings put them into Ziploc bags and stick it in the freezer. My husband then nukes in the microwave 🙂
Okay one more final product shot and then off the to the recipe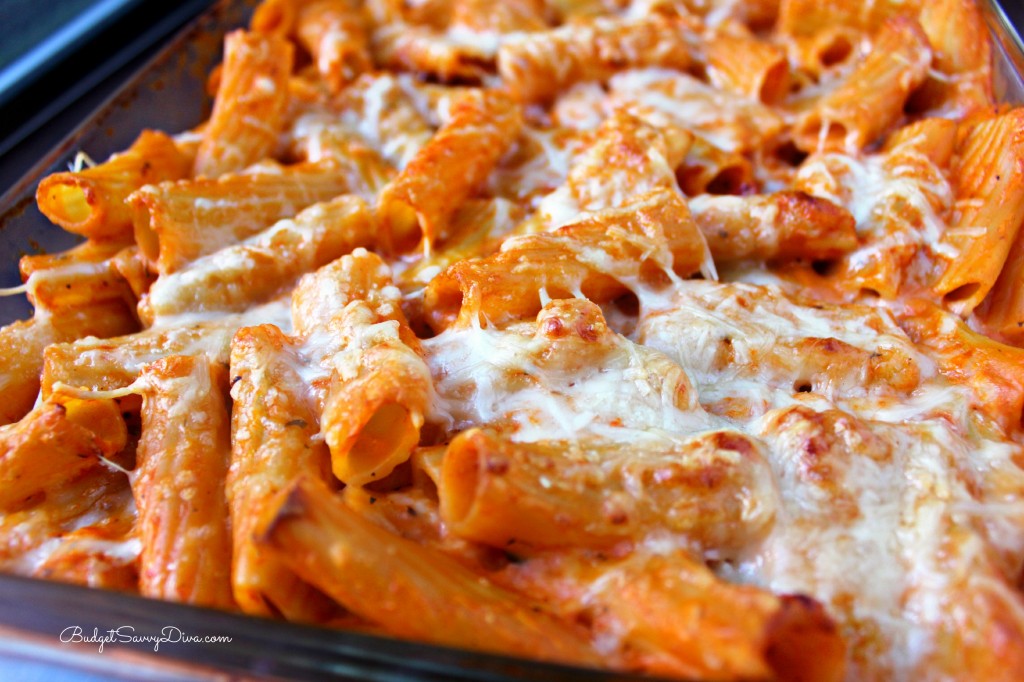 Can you just taste it? SUPER DUPER Yummy!
Copy Cat Recipe - Olive Garden Five-Cheese Ziti Al Forno
Ingredients
1 pound of pasta - cooked
1 ( 15 oz) Jar of Alfredo Sauce
1 ( 24 oz) Jar of Marinara Sauce
2 Cups of Mozzerella Cheese
¼ Cup of Fontina cheese
1 Cup of Parmesan Cheese
½ Cup of Ricotta Cheese
Instructions
Over medium heat place in a large stock pot the following - alfredo sauce, marinara sauce, 1 cup mozzerella cheese, fontina, ½ cup of parmesan, and ricotta
Preheat the oven to 375 - grease a 9x13 casserole dish
Once the sauce is bubbling add the pasta - stir for 30 seconds
Transfer pasta to the casserole dish - top with the rest of the parmesan and mozzerella cheese
Bake for 20 minutes
Enjoy!