Cinnamon Roll Casserole Recipe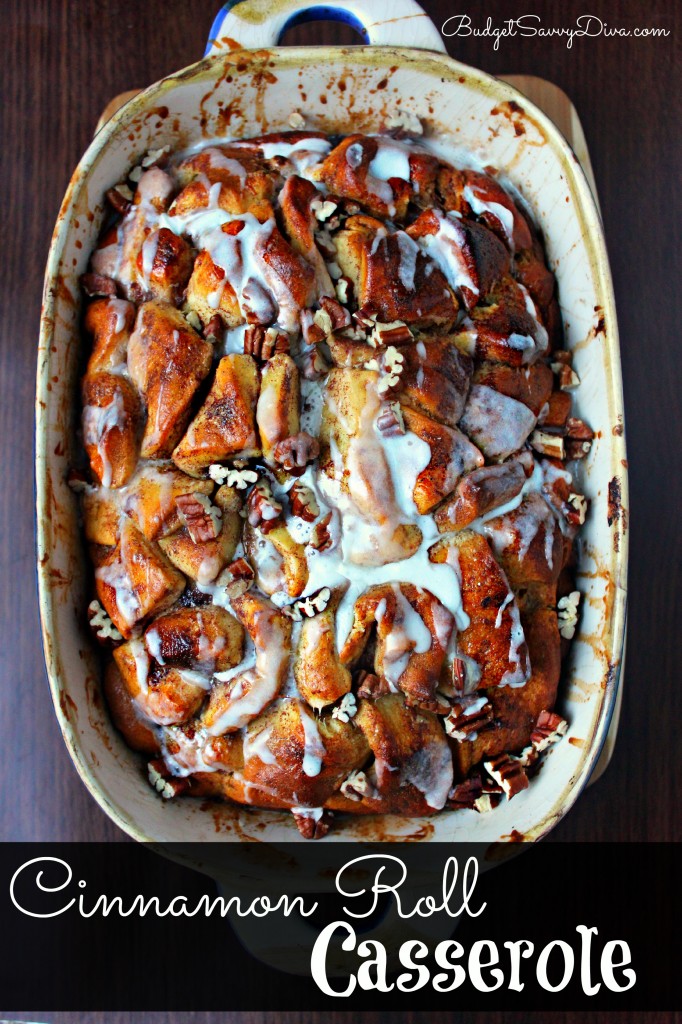 My family are hard core cinnamon roll fans — so it seemed only natural to make a cinnamon roll casserole.
This recipe is perfect for families to make and enjoy together – I increased the protein of the dish by added a couple eggs which also helps it create the casserole structure
Did I mention the whole house smelled like a cinnamon roll for hours ( perfectly heaven)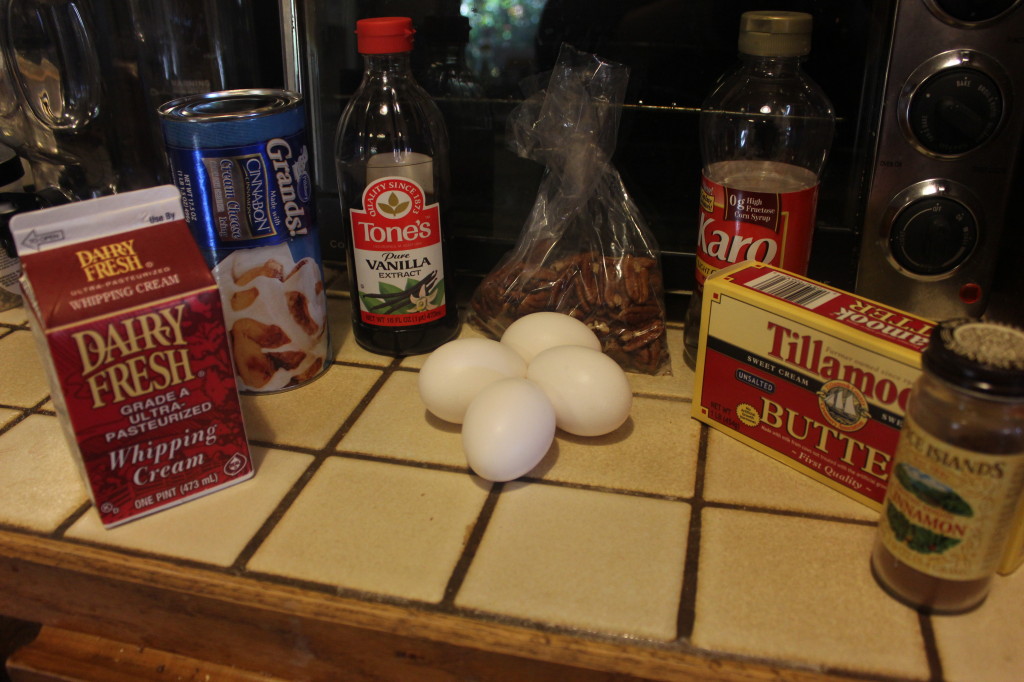 Most of the items used can easily be found in your pantry ( I love recipes like this )
The most fun I had making this recipe was cutting all the cinnamon rolls here is a picture 🙂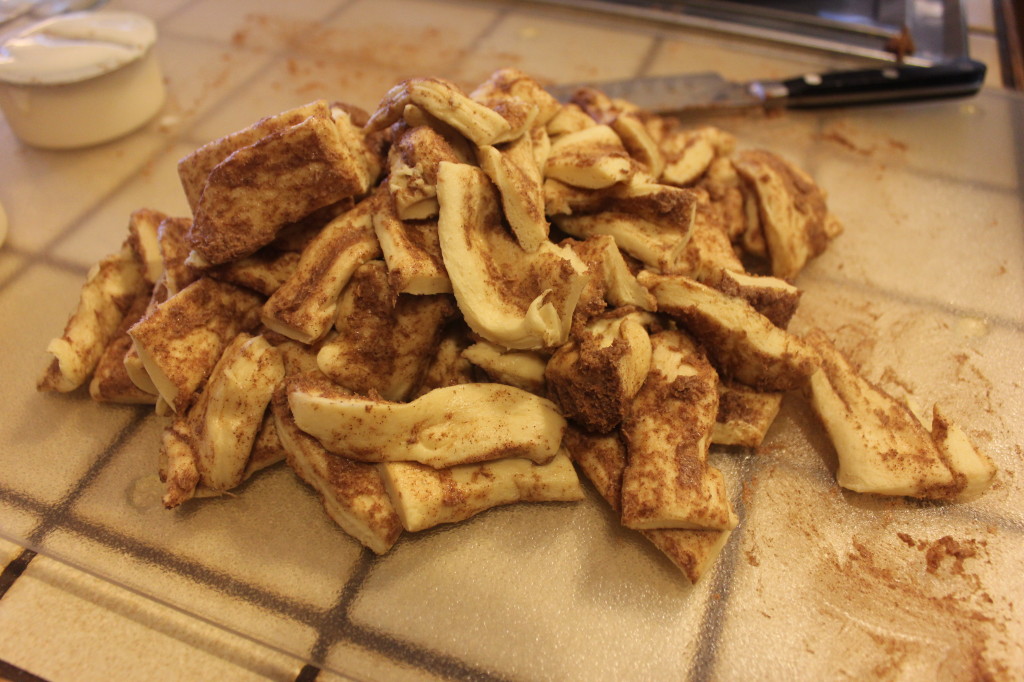 This is the perfect recipe that can be prepared the night before and baked in the morning 🙂
Now let's look at some of the finished pictures 🙂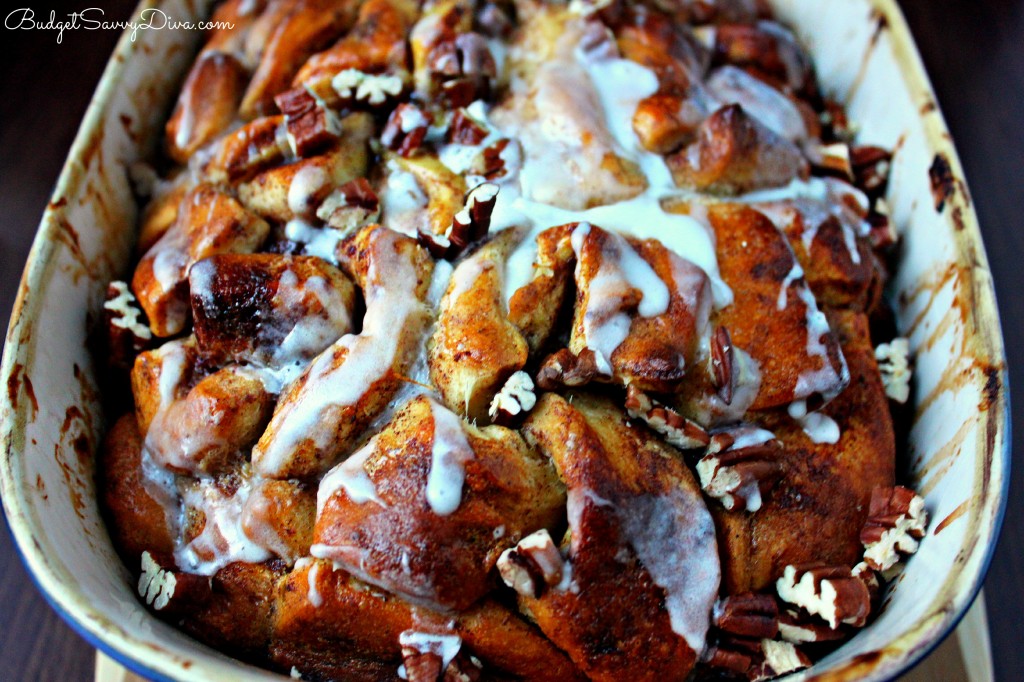 Don't you just want to pull a piece off ? My family soon devoured the whole casserole
If you do not want the pecans then you do not have to add them ( though the toasted pecans do taste pretty amazing )
I was pretty light with the icing but you could use it all up I left about 80% for my family to be able to dip the casserole 🙂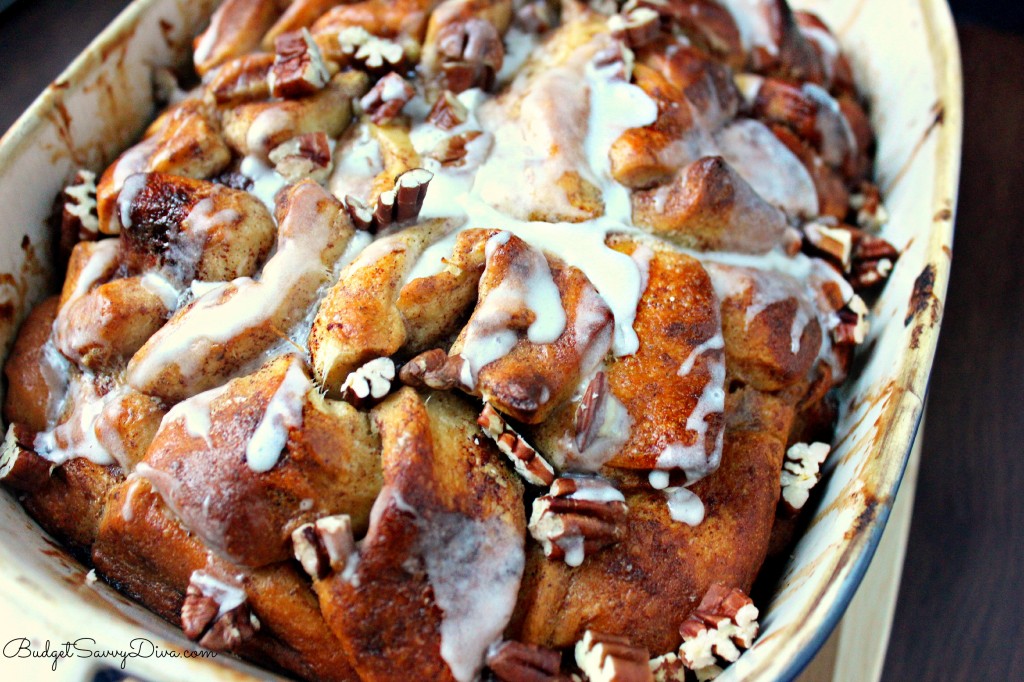 If you make any of my recipes I would love to see it – just snap a picture and place it on instagram use the #budgetsavvydiva so I can check it out
Cinnamon Roll Casserole Recipe
Ingredients
2 Cans of Refrigerated Cinnamon Rolls
4 Eggs
½ Cup of Whipping Cream
1 Tablespoon of Vanilla
1 Tablespoon of Cinnamon
¼ Cup of Corn Syrup
Chopped Pecans
2 Tablespoons of Butter ( unsalted and melted
Instructions
Preheat oven to 375 and grease your casserole dish ( 9x13 works best) with melted butter
Unroll each cinnamon roll and cut into 2 inch pieces
Place pieces into the casserole dish
In a bowl whisk together - eggs, cream, vanilla, cinnamon, and corn syrup
Pour over the roll pieces - mix until everything is well covered
Bake uncovered for 30 minutes ( it should be about 80% baked)
Sprinkle pecans on top and bake for about 5 - 10 minutes ( should be brown on top)
Drizzle the icing that came with the cinnamon rolls on top
Serve and Enjoy!