Overnight French Toast Casserole Recipe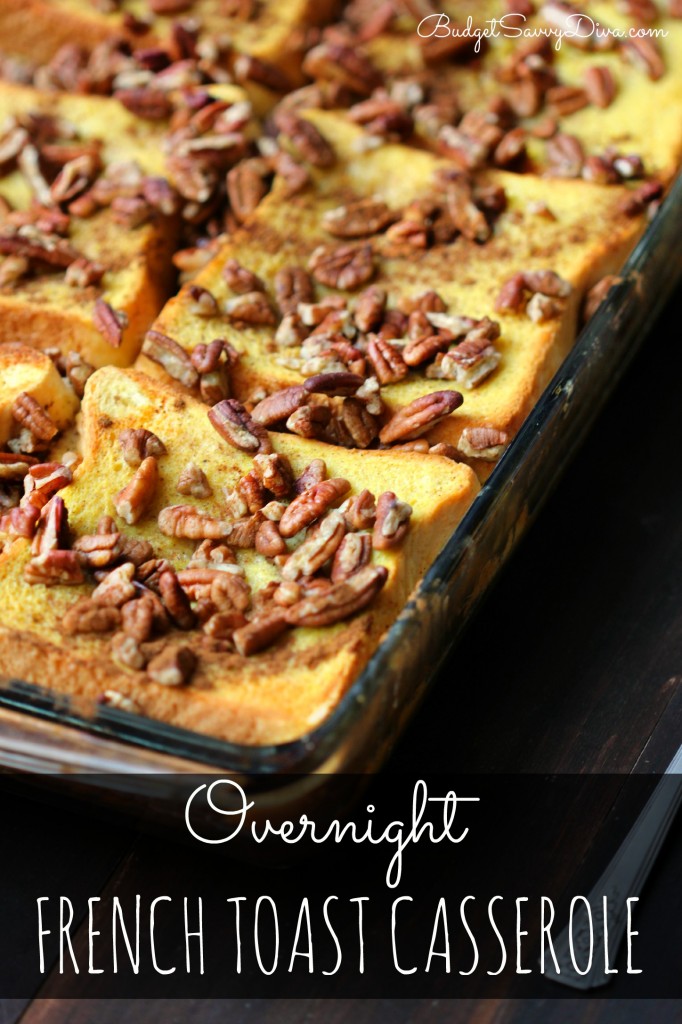 Make sure to REPIN this recipe
You must make this recipe.
I sorry to be blunt – but you will thank me later – seriously.
I made the casserole above for Easter Sunday and everyone in my family LOVED it! It was SO simple to put together. They loved it so much that my mom is requesting for next Easter Sunday 🙂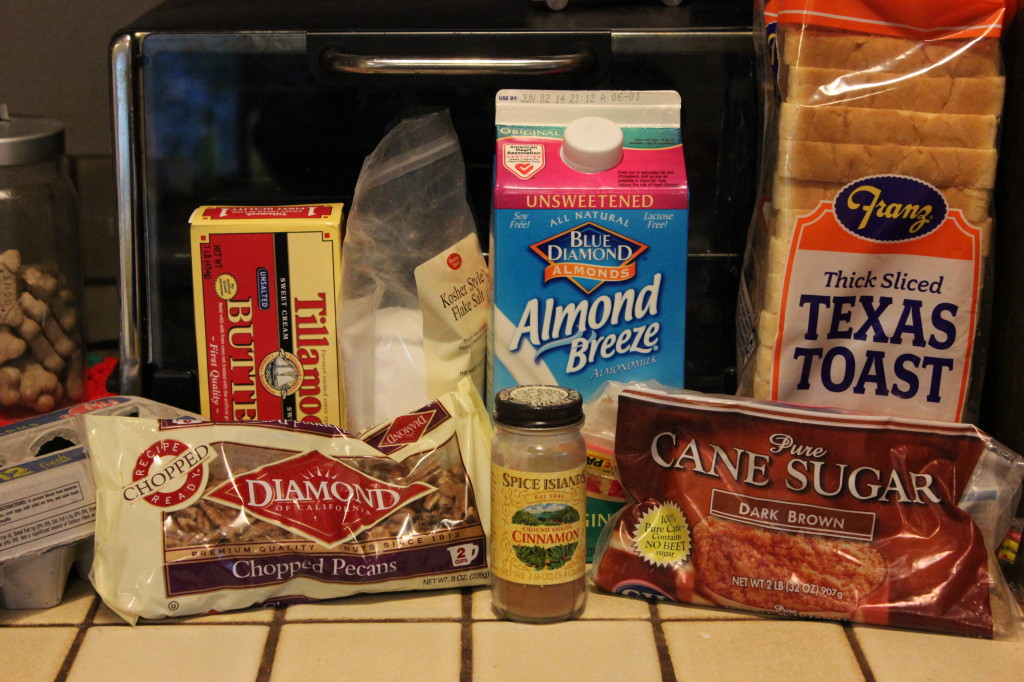 I decided to use almond milk again ( you can use regular milk – we have to deal with allergies in this household) – I always tend to use Texas Toast for French Toast — it will not break apart on you
I also opted for Pecans — because pecans make anything better including the Overnight French Toast Casserole Recipe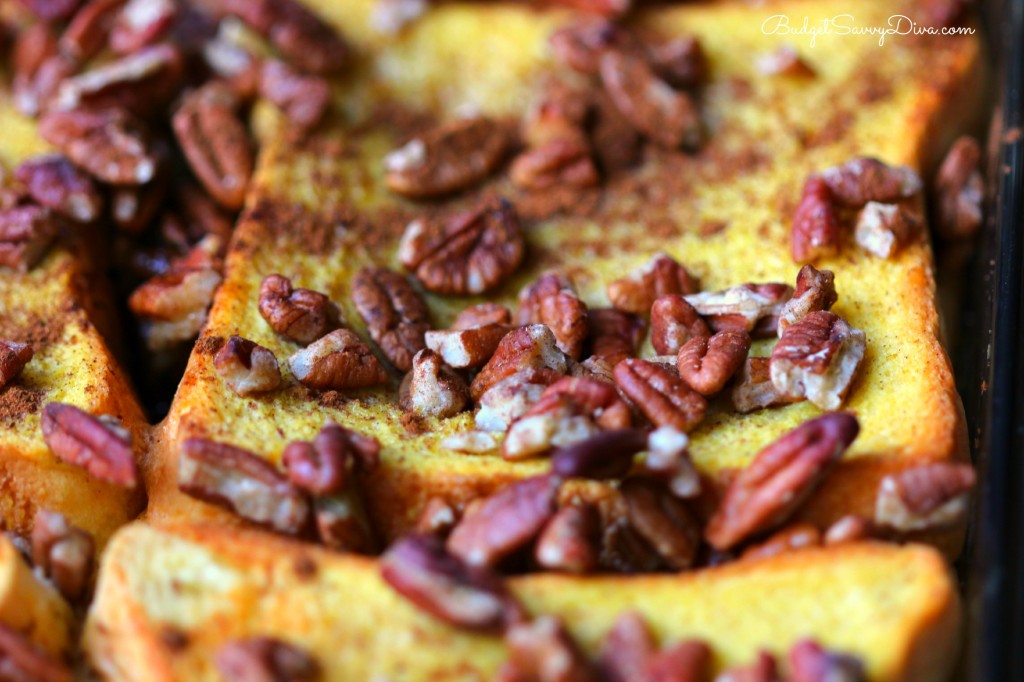 What is so great about this recipe is that you can whip it up the night before – cover and place in the refrigerator. In the morning just pop it into the oven and breakfast is done!
This Overnight French Toast Casserole Recipe is enough for 6 people – or 4 VERY hungry people 🙂
Feel free to use syrup on the French toast 🙂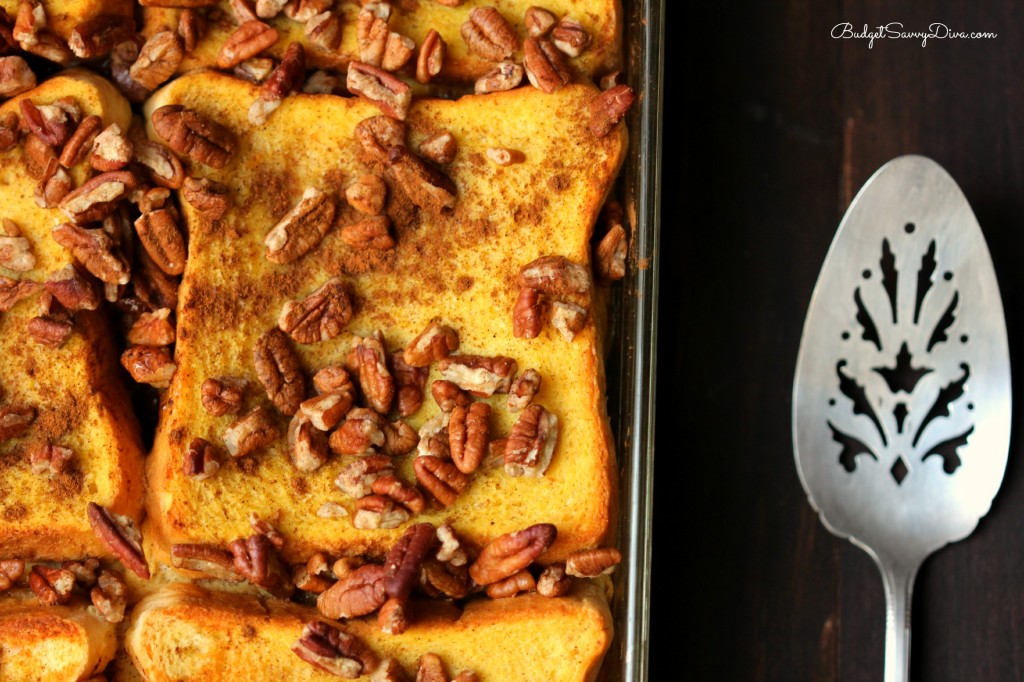 If you make the Overnight French Toast Casserole Recipe please make sure to comment and let us know what you thought 🙂
Love You Guys!
Overnight French Toast Casserole Recipe
Ingredients
½ Cup of Butter - melted
1 Cup of Brown Sugar
1 Tablespoon of Cinnamon
12 Slices of Texas Toast
6Eggs
½ Cup of Milk
Pinch of Salt
1 Cup of Pecans
Instructions
Lightly grease a 9x13 casserole dish - using the melted butter
Sprinkle the brown sugar on the bottom of the casserole dish - and ½ Tablespoon of Cinnamon
Arrange 2 layers of bread - 6 slices for each layer
In a bowl - whisk - eggs, milk, and salt - pour over the bread
Sprinkle the rest of the cinnamon and pecans on top of the bread
Cover and let it sit in the fridge overnight
Bake in the morning at 350 for 30 minutes ( uncovered)
Recipe adapted from HERE