Cheesy Green Chili Rice Casserole Recipe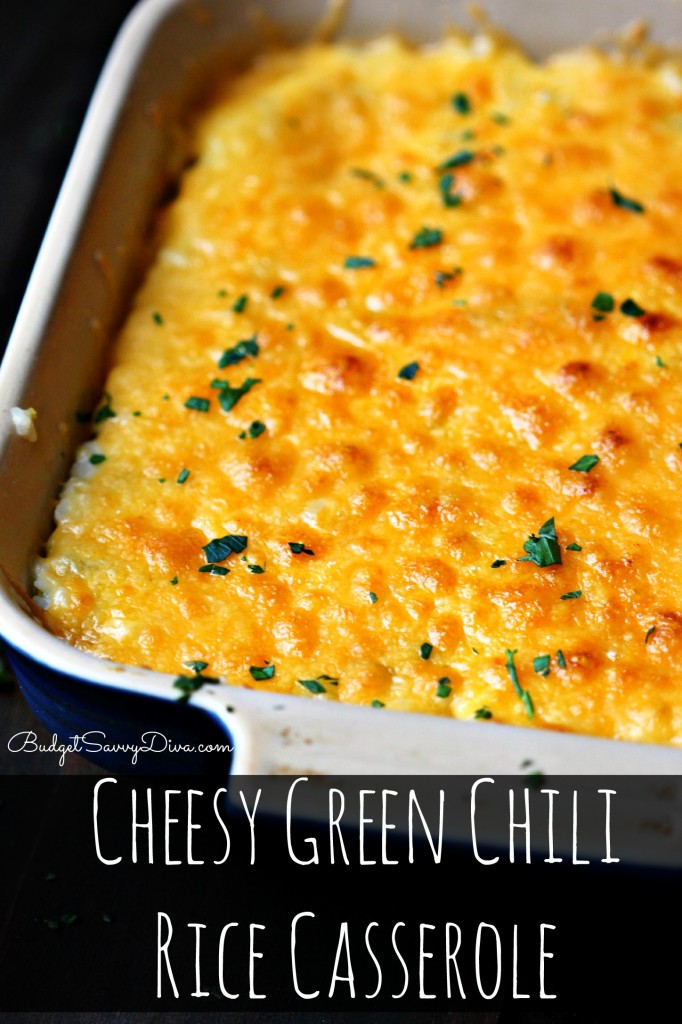 WAIT!!!!! Did you remember to pin this recipe yet ?!
So much cheese!!!!!!!!!!
I might be a little excited seeing all that cheese – especially since it is that glorious crust which is possibility my favorite thing to eat ever
I made sure to make this dish gluten – free so I could enjoy it – and I have been loving it!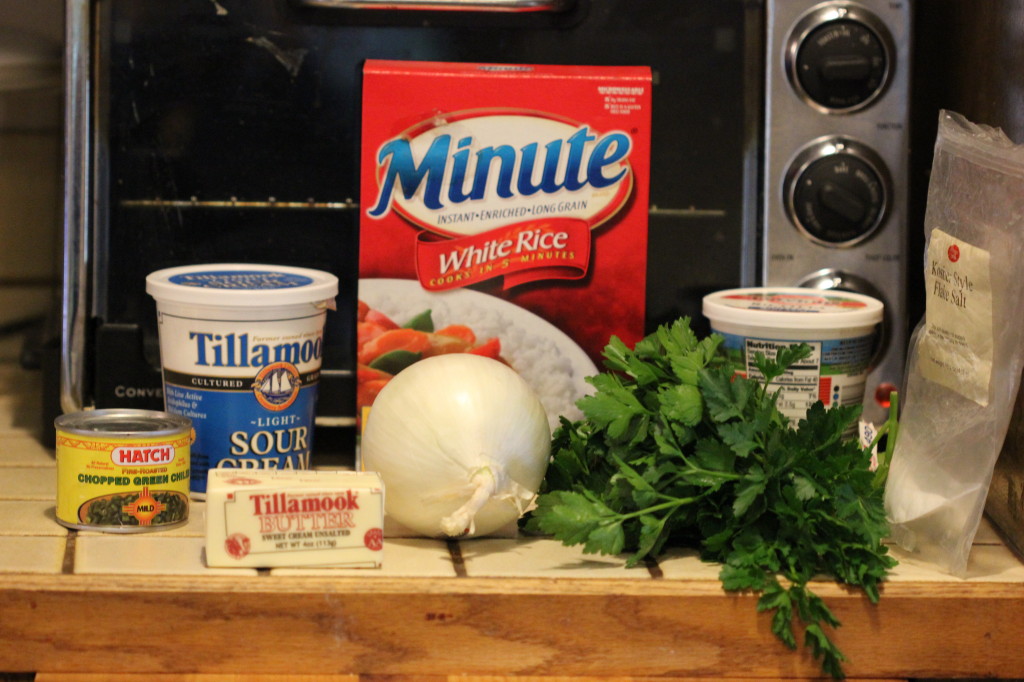 Have you ever used minute rice? I decided to use it in this recipe and loved the results – seriously the rice was done so quickly this dish was done in under 20 minutes ( no joke)
I used ricotta cheese to add some creaminess to the rice.  We also add a bit of sour cream for the same result. I loved how the sour cream paired well with the green chiles.
I went for mild green chili BUT you could go crazy and go for the hot stuff 😉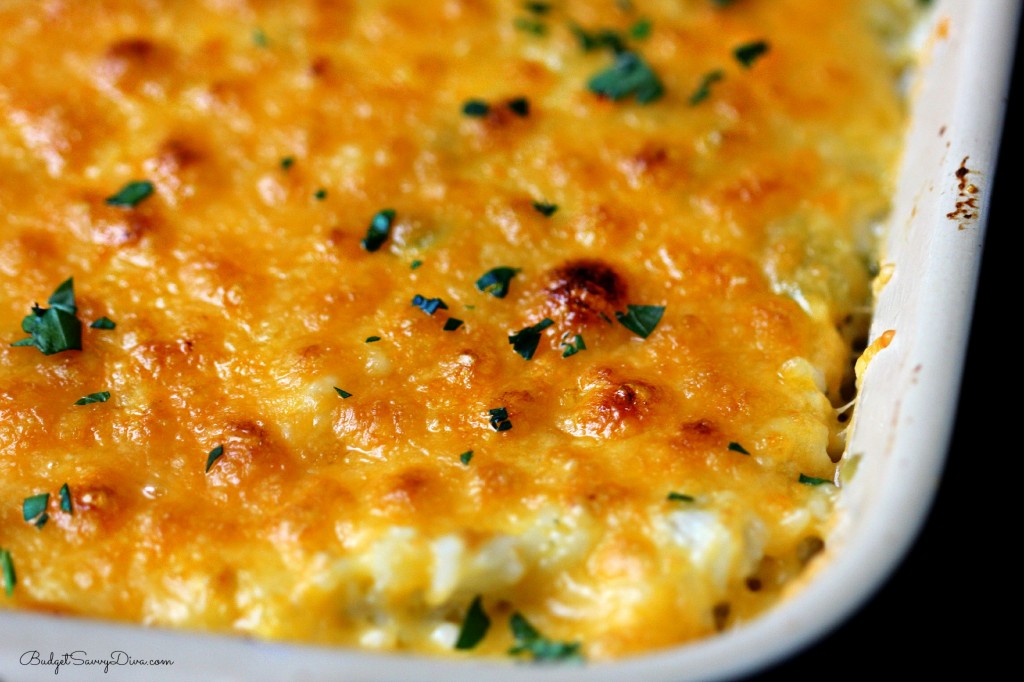 I forgot to add the cheese in the picture but it is part of the recipe – to get that great top you simply cover the dish with cheese and place the casserole in the oven and blast that broiler
Now you must watch because the cheese can burn – this took about 4 minutes… 5 minutes would of been too much
We really hope you enjoy this recipe 🙂 Make sure to comment if you make it
Love You Guys!
Cheesy Green Chili Rice Casserole Recipe
Ingredients
⅓ Cup of White Onion, Diced
2 tablespoons butter
2 cups hot cooked instant rice
¼ Cup of Sour Cream
¼ Cup of Ricotta
½ teaspoon salt
⅛ teaspoon pepper
1 can (4 ounces ) chopped green chilies, drained
1 Cup of shredded cheddar cheese
Parsley ( Chopped) Garnish
Instructions
Preheat oven to 350
In a medium skillet over medium heat melt butter add onions. Cook for 5 minutes
Add ricotta and sour cream to the onions. Add salt, pepper, and green chilies. Stir and heat for 3 minutes
Add cooked rice to the mixture - mix VERY well.
Turn off heat and transfer mixture to a greased 8x8 casserole dish
Sprinkle 1 cup of cheese on top of the rice
Place casserole dish in the oven. If you want to use the broiler this is the time or cook at 350 for 10 -- 15 minutes
Garnish with parsley
Enjoy