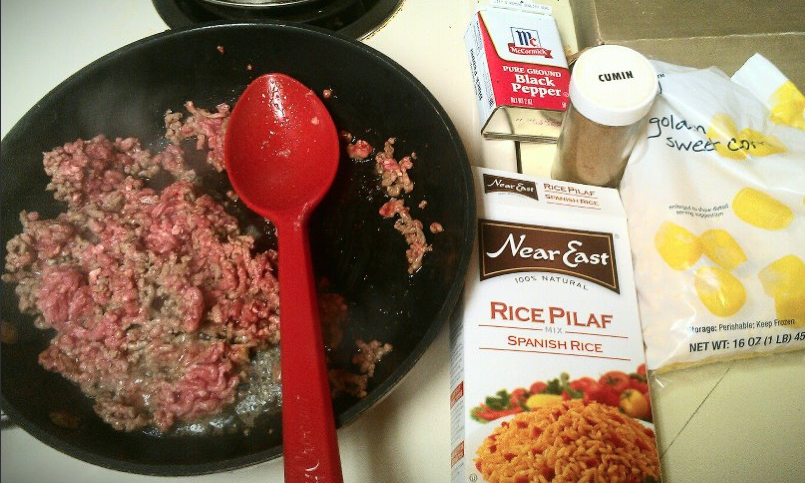 If you like this recipe then PIN IT on Pinterest
Everyday at 5 pm PST/ 8 pm EST Budget Savvy Diva posts a NEW RECIPE 🙂
Make sure to follow Budget Savvy Diva on Facebook 🙂
Find Copy Cat Restaurant Recipes HERE
Find Crock Pot Recipes HERE
Find Gluten Free Recipes HERE
Find more Recipes HERE
So this is a extra helping of Budget Savvy Diva's Recipes 😉
As many of you know we will be moving in less then a month – meaning we need to use up our stockpile. To not get overwhelmed I created a shelf where I put the stockpile items that I would like to use up that week.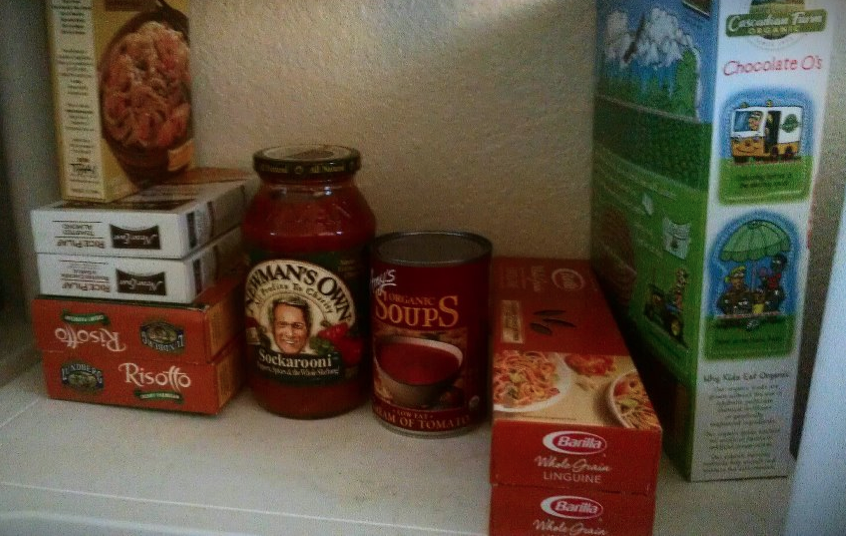 So today I made a quick stockpile lunch that actually turned out pretty rockin' so I will share with y'all.
Also it was gluten – free ( not all rice mixes are gluten free so make sure to check 😉 )
What You Need
1/2 Pound of Ground Beef
1/2 Teaspoon of Cumin
1/2 Teaspoon of Pepper ( you can add a little more 😉 )
Box of Spanish Rice
1 Cup of Corn
Cheddar Cheese ( optional)
What to Do
Cook rice as instructed on the box.
Cook beef until no longer pink – drain fat. Add pepper, cumin; corn. Mix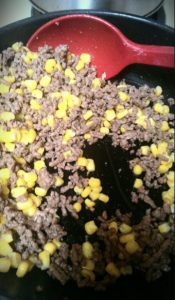 Once the rice is done – mix in with the beef.
Garnish with Cheddar Cheese.
Enjoy 🙂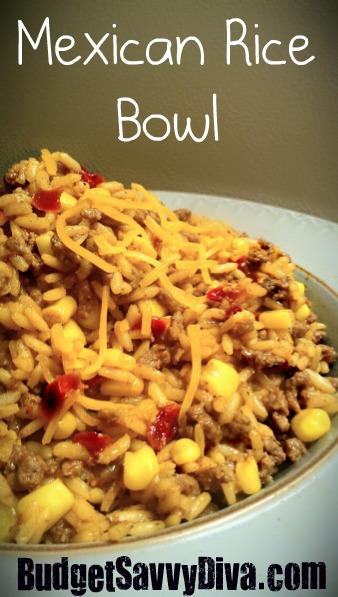 Mexican Rice Dish
Yummy Dish that you can cook within 25 minutes
Ingredients
½ Pound of Ground Beef
½ Teaspoon of Cumin
½ Teaspoon of Pepper ( you can add a little more 😉 )
Box of Spanish Rice
1 Cup of Corn
Cheddar Cheese ( optional)
Instructions
Cook rice as instructed on the box.
Cook beef until no longer pink - drain fat. Add pepper, cumin; corn. Mix
Once the rice is done - mix in with the beef.
Garnish with Cheddar Cheese.
Enjoy 🙂