Cheesy Potato Casserole Recipe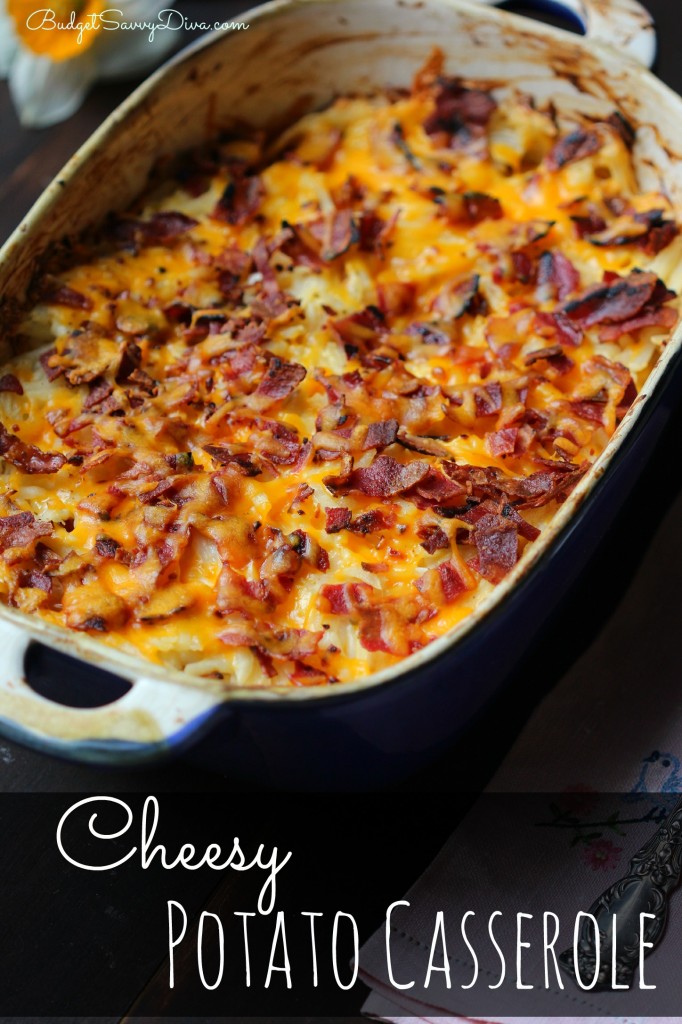 Make sure to be awesome and REPIN this recipe
I have been waiting to post my Cheesy Potato Casserole Recipe for a VERY long time – and it is FINALLY TIME!
There is so much to love about this casserole ( the fact my whole family loves it is a total plus) – all you really have to do is mix everything in a bowl and bake
The cost of this Cheesy Potato Casserole Recipe is very reasonable – I would say it is around $6 or so — but makes about 8 servings
Perfect casserole for a lazy Sunday morning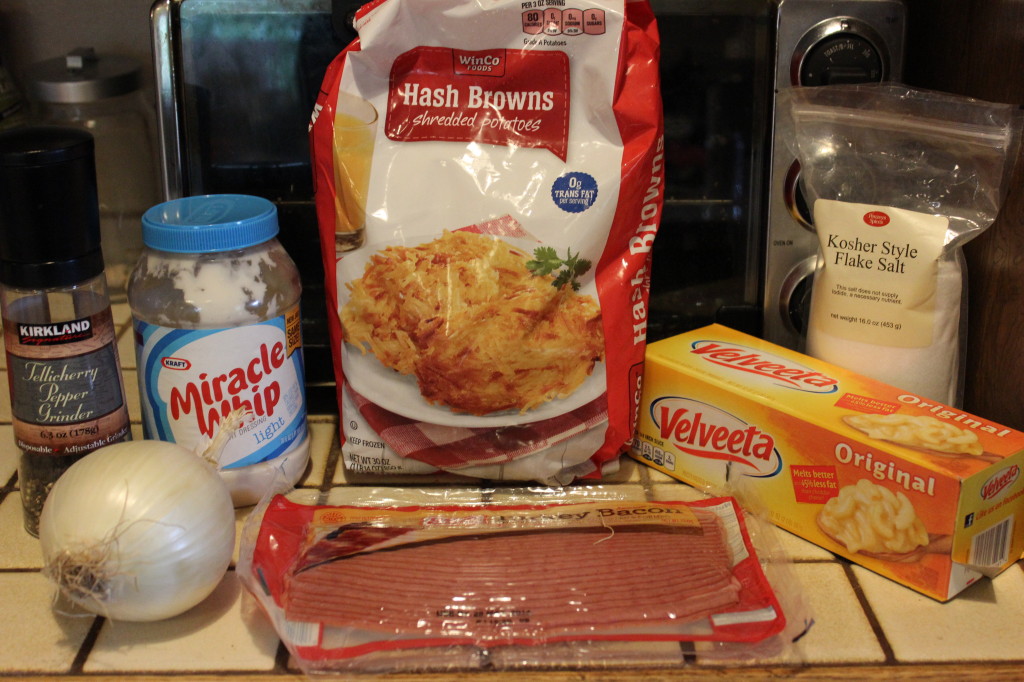 This is everything you need to make my Cheesy Potato Casserole Recipe – I am not a HUGE fan of velveeta ( I have tried making this recipe a few different ways but velveeta simply works the best)
I also always opt for turkey bacon – I mix it into the casserole as well as having it on top.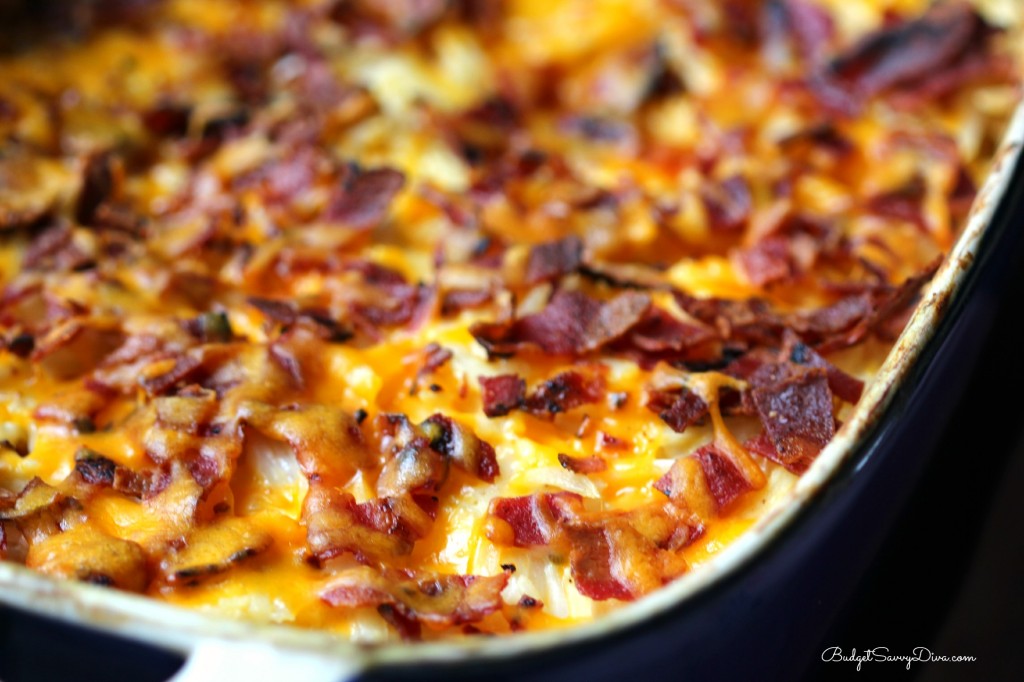 This recipe is more than enough to feed 4 VERY hungry adults 🙂 It does reheat well – I pop in a serving into the microwave for 90 seconds. I have never tried freezing and reheating though.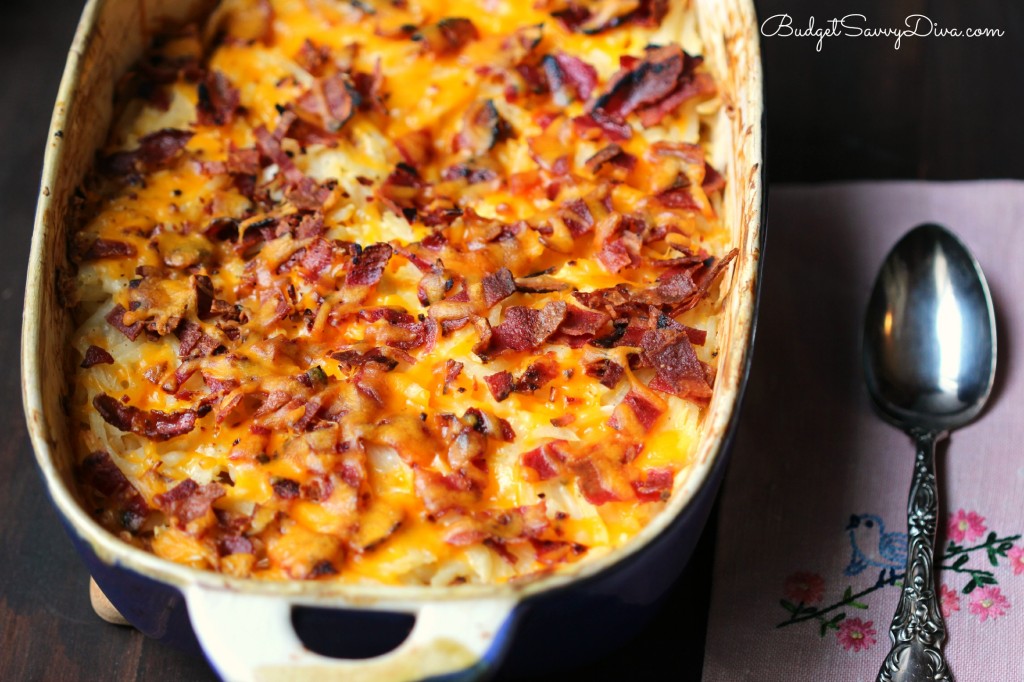 If you would like more breakfast casseroles please let me know ( I love making them) — do you make breakfast casseroles often?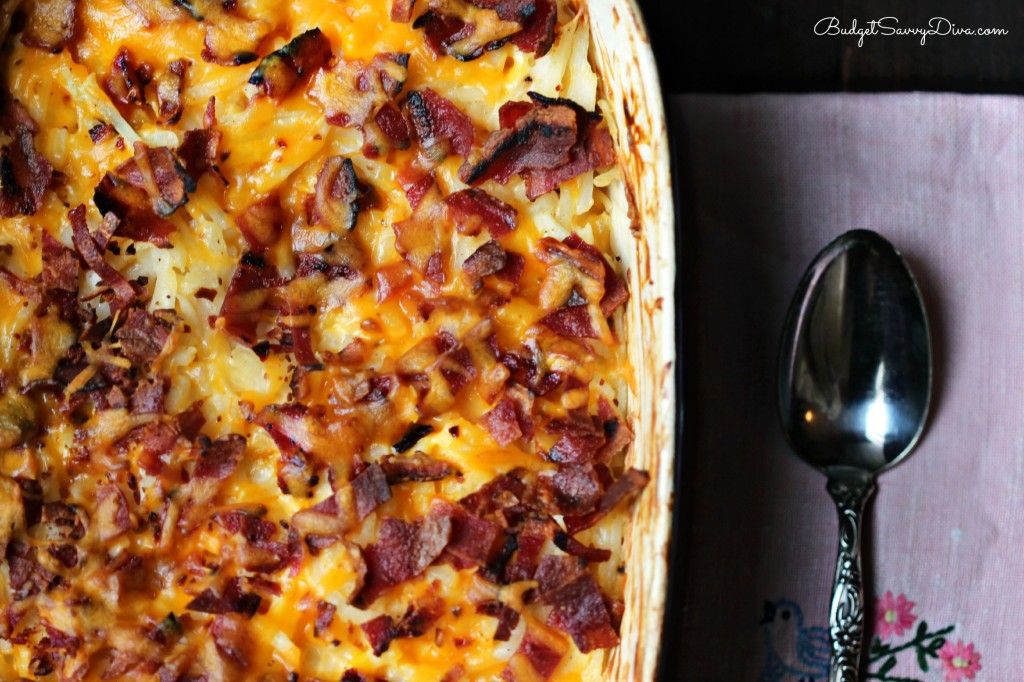 If you do make the Cheesy Potato Casserole Recipe please make sure to comment and let us know what you think 🙂
Enjoy!
Cheesy Potato Casserole Recipe
Ingredients
1 pound of Velveeta - melted
2 pounds of hash browns - thawed
½ white onion, chopped
5 Strips of Bacon- cooked and chopped
2 Cups of Mayo or Miracle Whip
½ Tsp of Pepper
Dash of Salt
Instructions
Preheat oven to 350
Lightly grease a 8x8 casserole dish
In a bowl - mix velveeta, hashbrowns, onion, ¼ cup of the bacon, mayo, salt , and pepper
Place mixture into the casserole dish and place the rest of the bacon on top
Bake uncovered for 1 hour
Enjoy