Celebrate The BIG GAME with Red Baron & Edwards!
This shop has been compensated by Collective Bias, Inc. and its advertiser. All opinions are mine alone. #TeamPizza #CB #CollectiveBias

My family puts a lot of stock into upholding tradition. Whether it be for family game night, Secret Santa on Christmas Eve or a big spread for the Big Game, there isn't a tradition that we've slipped on seeing through in many years now. The Big Game especially is one day out of the year that we stick hard to our game day traditions. This year will be no different and I've already found myself getting ready for it, despite it not being until the 7th of next month!
I went to my local Target to get everything that I needed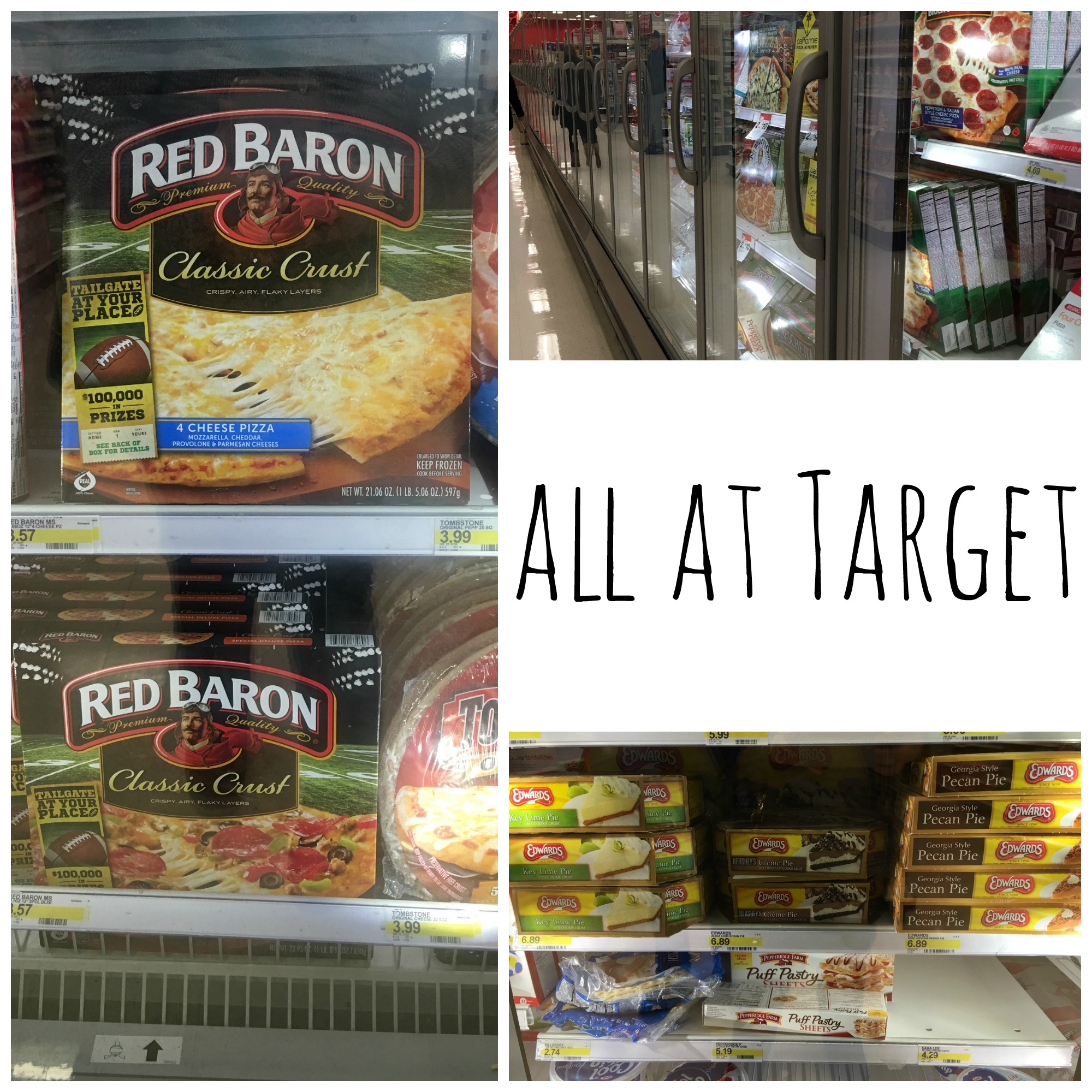 Part of our game day celebrations include having family and friends alike come over to spend the day together. Nothing says tradition like being surrounded by your closest friends and family. During this time before the big game, we like to gather round for cocktails (and mocktails for the little ones) and play a game or two while we wait for the food to finish cooking and the game to start. Spending the day with our family and friends has become it's own tradition and we love it every year!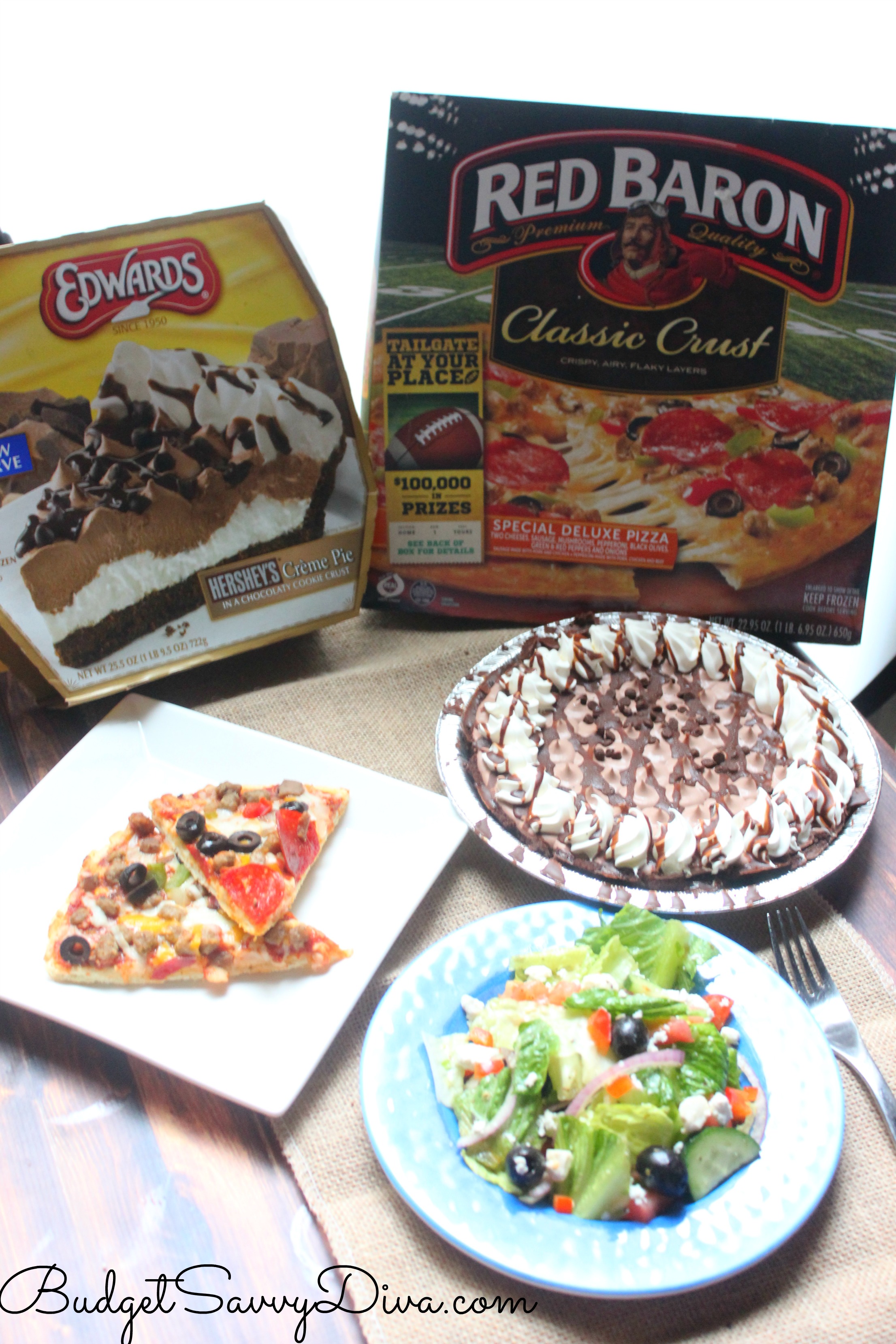 This year we'll be playing a personal favorite called Pie Face while eating our favorite Red Baron pizza and, of course, Edwards Pie! Filled with fun and suspense that will keep you on the edge of your seat, Pie Face is an awesome family friendly game that everyone can enjoy. I'm sure you guys have heard of it and can agree that it would make the most fun game to play while waiting for the big game to start 🙂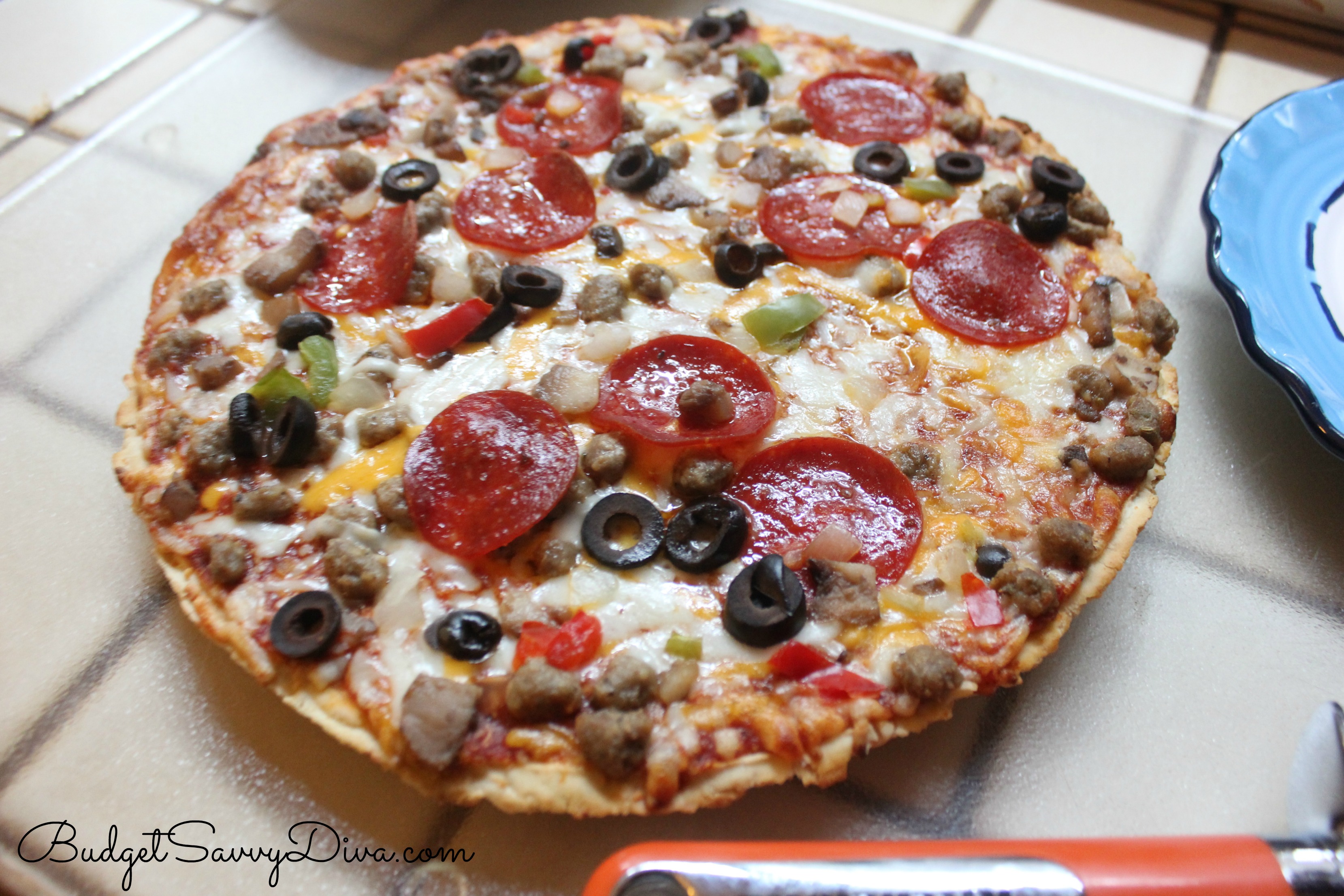 Of course, what would Game Day be without a delicious spread to go with it? This year I'll be serving up a yummy Greek Salad for my family and friends (to go along with the Red Baron)!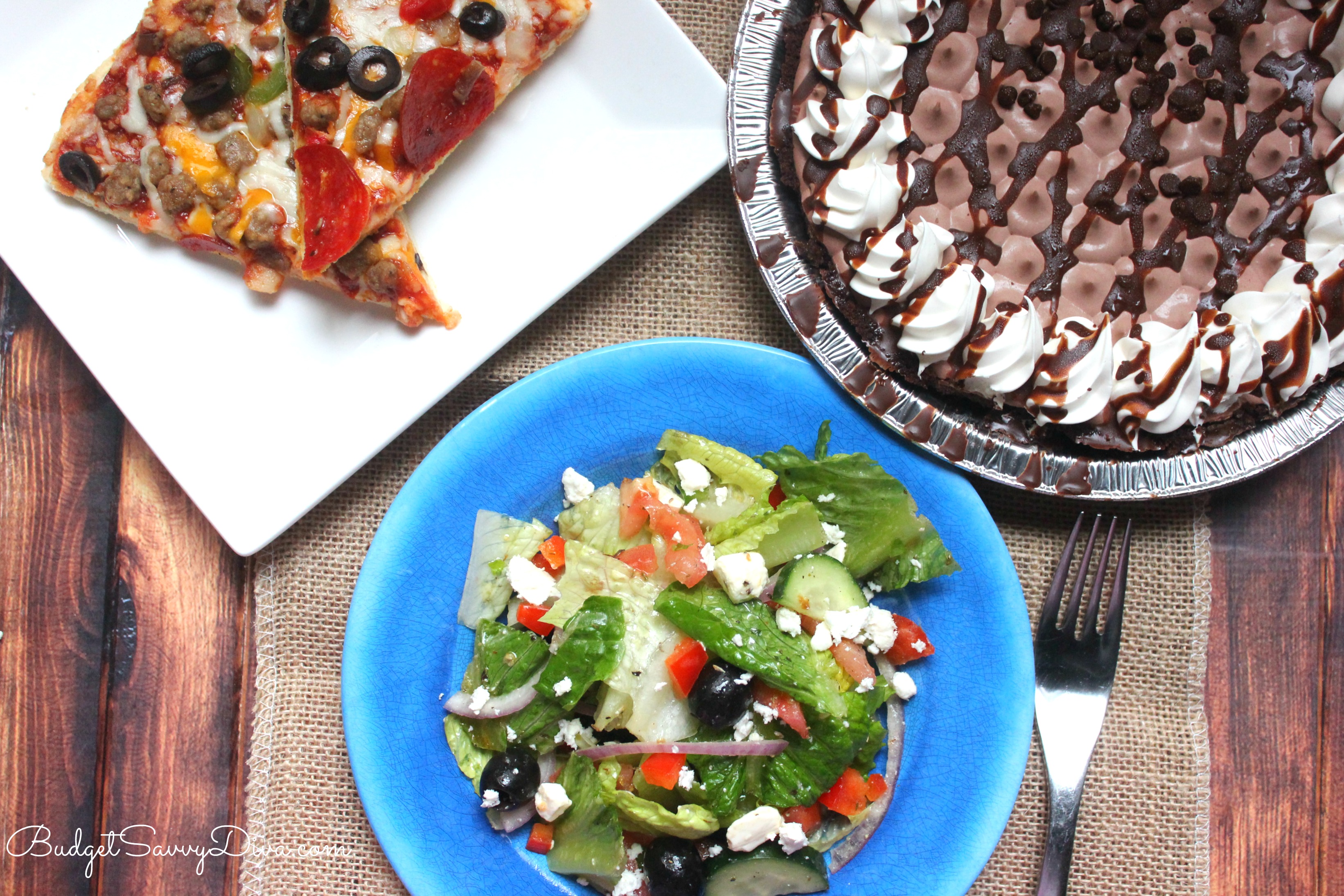 With game day being so much hustle and bustle, Red Baron pizza offers me the convenience of just popping them into the oven, setting the timer and immersing myself in fun family activities until they finish baking. It's also an affordable and convenient option if you're looking to avoid the hassle of slaving away in the kitchen all day this year.
One great thing I love more than anything else with Red Baron pizza is that it's affordable but doesn't sacrifice the great taste I've come to love. A lot of other brands offer low prices and convenience but do tend to lose the great flavor in the process. Red Baron stays true and offers my family crust perfection in ever bite, not to mention, tastes just as good, or even better, than delivery, in my opinion!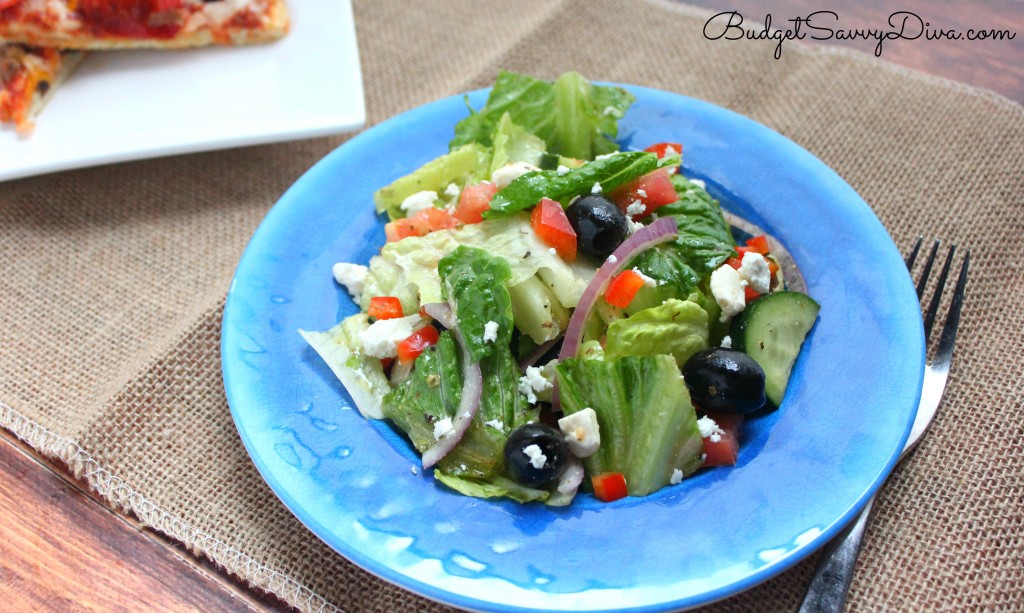 And of course, this post wouldn't be complete without a tip to save money! Right now, you can save 5% on any Red Baron pizza with this Target Cartwheel Offer!
Here is my Greek Salad Recipe – This is everything you will need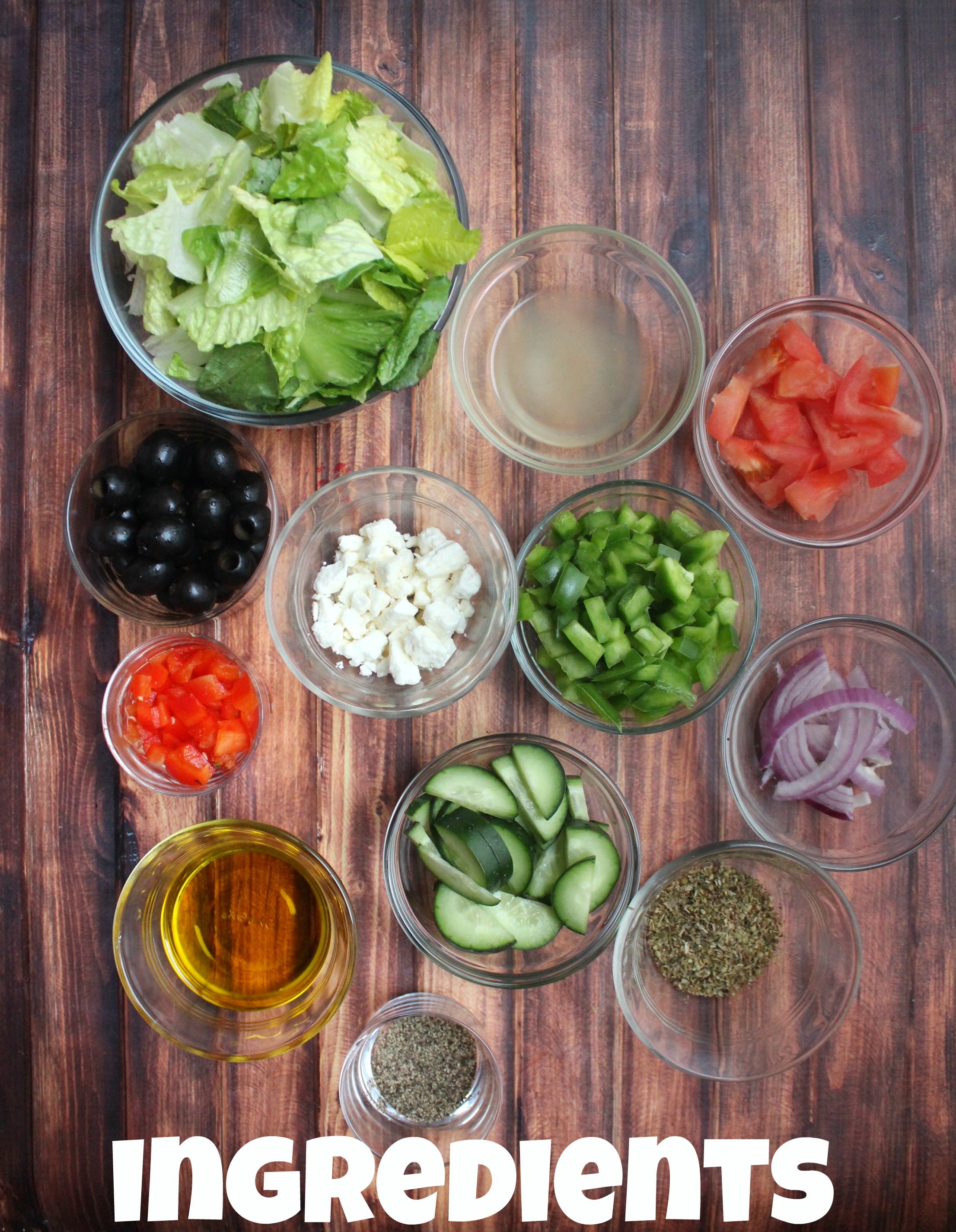 Greek Salad
Ingredients
4 Cups of Lettuce
½ red onion, thinly sliced
6 Ounces of Olives
1 green bell pepper, chopped
½ cup of red bell pepper, chopped
½ cup of tomatoes
1 Cucumber, chopped
1 Cup of Feta Cheese
Dressing
6 Tablespoons of Olive Oil
Pepper and Salt to Taste
1 Teaspoon of Dried Oregano
1 Lemon Juiced
Instructions
Add all the salad ingredients in a bowl
In another bowl whisk all the dressing ingredients
Dress the salad and enjoy!