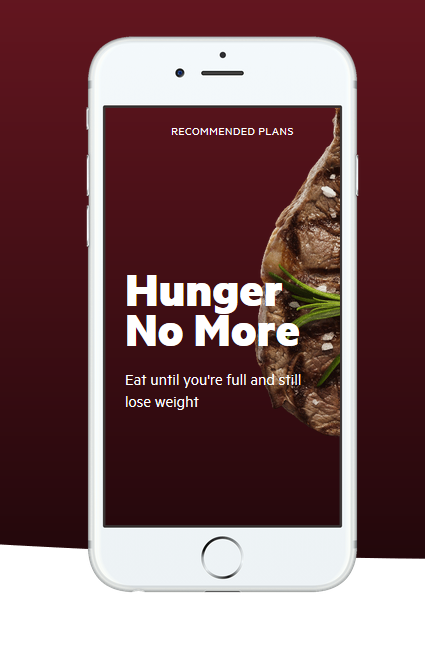 You guys.  I am very, very pregnant.  Like, the thought of anything fitness related right now, triggers some very volatile emotions.  Don't mention exercise to me and we'll still get along fine.  I can't move, I can't get comfortable.  It's hard to just leave the house.  Still I can't get health and fitness out of my mind sometimes and I find myself worrying about how hard it will be to transition into a more active and healthy lifestyle after the babies are born.  So with mixed emotions and a little bit of a hopeful attitude I agreed to try out the Lifesum app.  It promised to be fun and user friendly.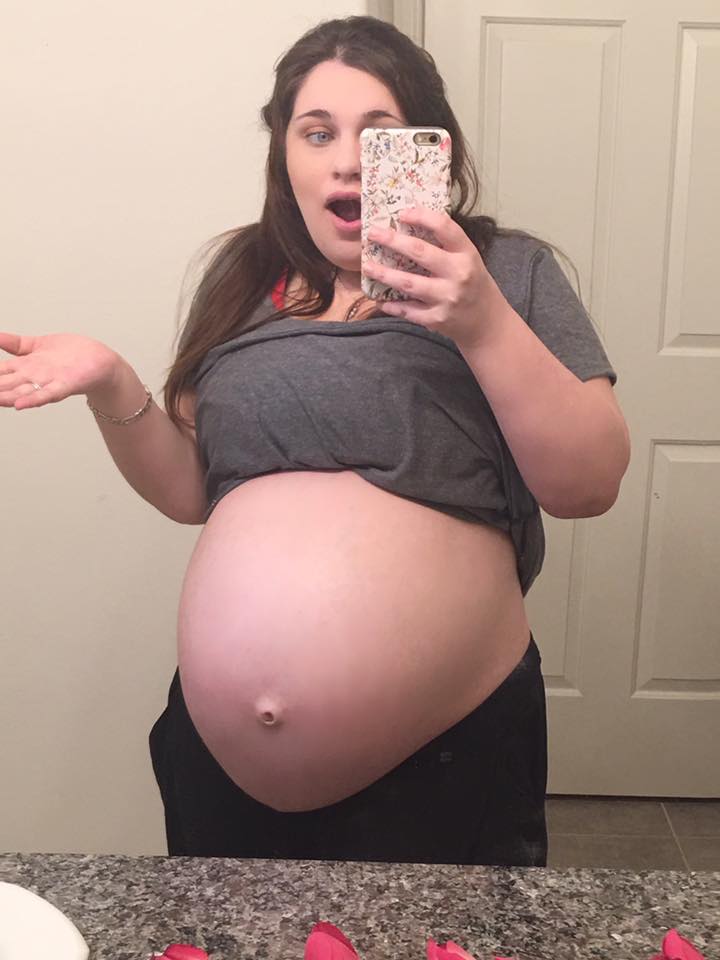 I was apprehensive about using a fitness app as I near the end of my pregnancy, but it turned out to be very usable.  That's because you can use any of the apps many functions and tailor them to your needs.  Bacon lovers can choose a ketogenic eating plan and get a daily/meal rating of A for eating fatty foods.  Meal tracking and rating is a feature that I found to be extremely useful because of my numerous dietary restrictions and requirements.  Using Lifesum to create a health plan and rate my progress proved not only helpful, but it established small measurable successes that made me feel better about my health and actually made me eat better.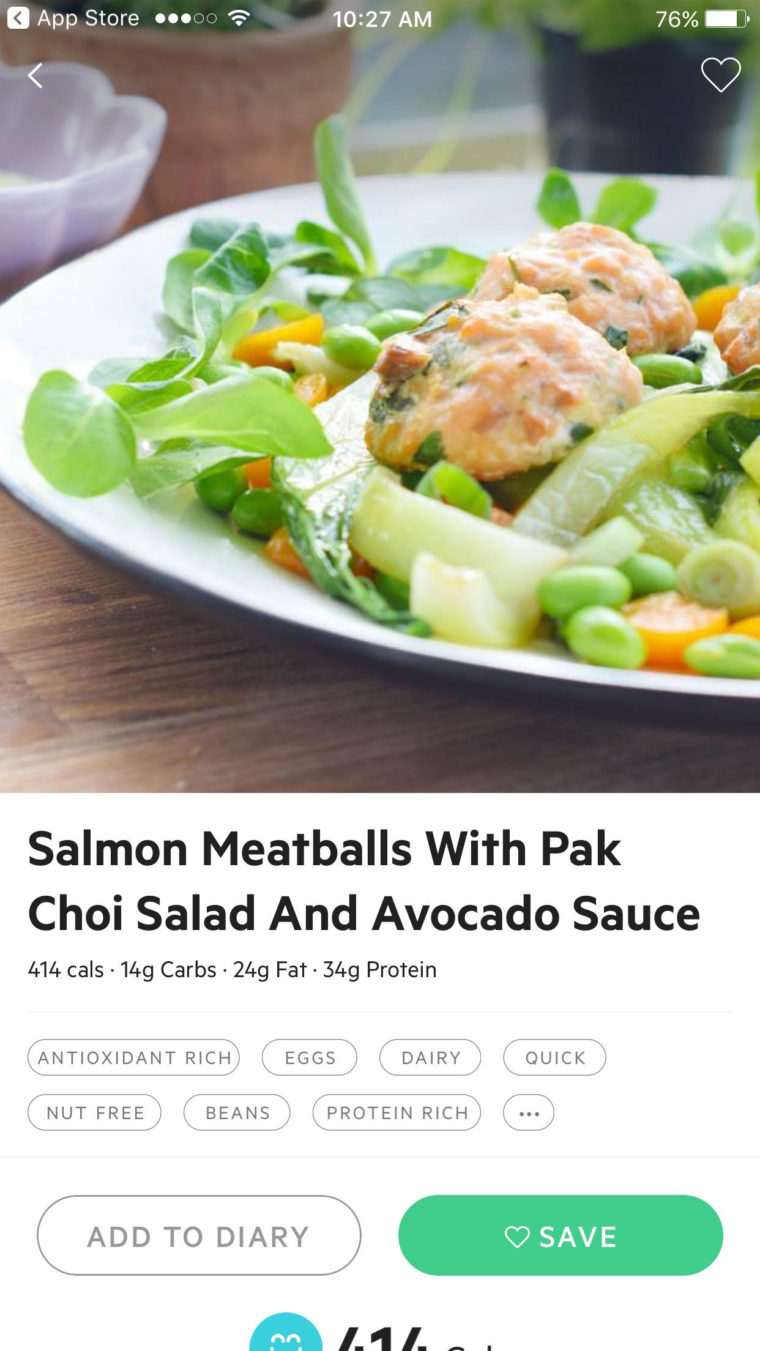 I also used the water tracker, which was like taking a "bird course" in college because I drink so much water anyway.  If you struggle with not drinking enough water every day, this feature will help and believe me, it makes a big difference to your well-being when you are drinking plenty of refreshing H2O.
Now, based on your healthy eating plan Lifesum presents you with recipe recommendations based on what you are trying to accomplish.  What I loved about the app is how multifaceted it is, and how it also combines the best of being user driven and providing accountability.  I used a few of the recommended recipes that appealed to me and I really liked them (I also knew it would bring my rating up).
In addition to eating plans and getting enough water, the Lifesum app lets you track exercise, which I did not do much with, because… pregnant.  Again, though this is about measured success and the key with the exercise is it's really just about calories you eat vs. calories you burn.  You also get a "test" consisting of 41 questions that will result in a score reflecting your eating and exercise habits, and give important feedback.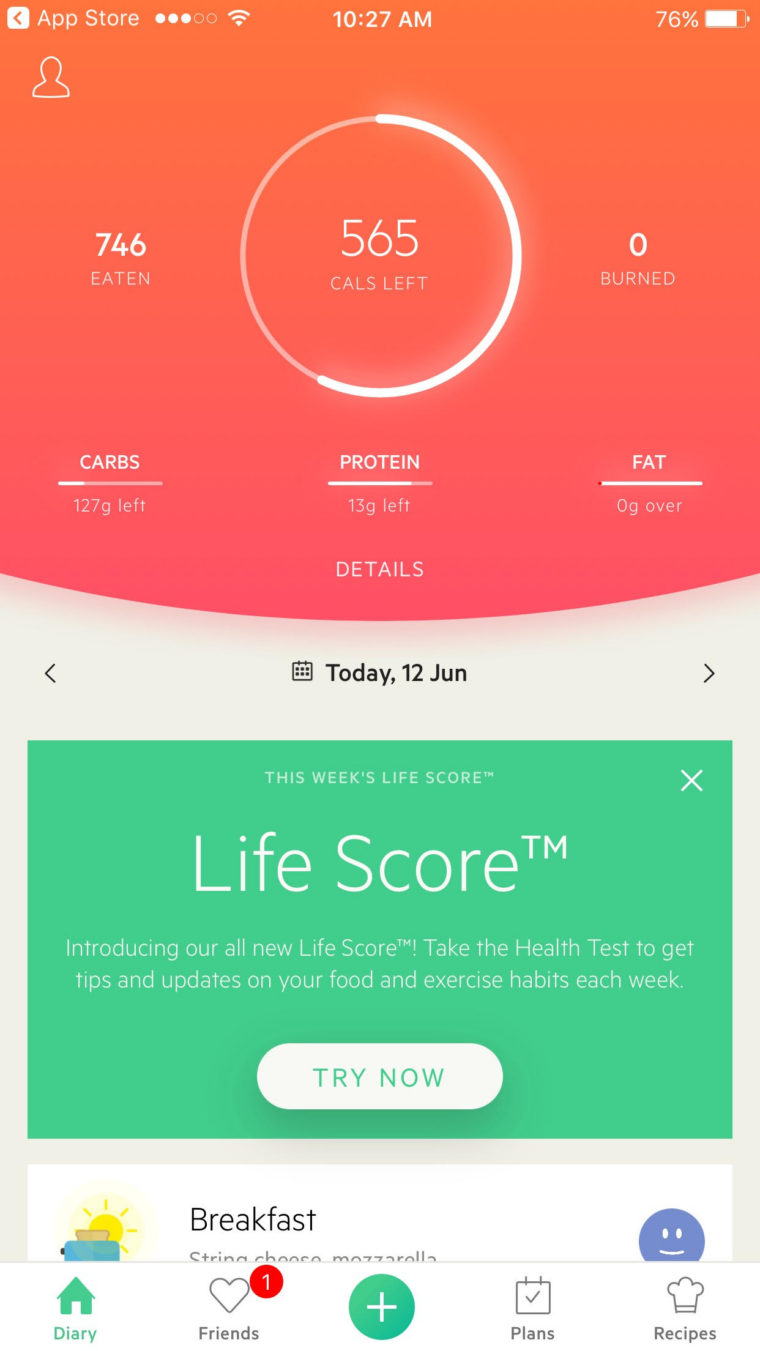 The premium version of the app is only the cost of a drink at Starbucks and it will give you lasting elation that a dose of caffeine and chocolate cannot compare to.  I really enjoyed how user friendly Lifesum is.  It also tracks steps and has a very simplified food tracker that focuses on eating more/less veggies, fruits, meats, or fish.  This can be a trick as you have to adjust settings but it's great for accomplishing simple goals like trying to eat more vegetables per day.  Download Lifesum from the App Store and if you want to try the simple food tracker I just described follow these simple instructions:
go to the "me" tab > click the settings button > Diary settings > Toggle the different trackers they would like to see appear in their diary.
See you on the other side.