Samsung Change How You Charge
The reviewer has been compensated in the form of a Best Buy Gift Card and/or received the product/service at a reduced price or for free

I've been super excited about this technology since I got a compatible phone.  I'm talking about charging because plugging into an outlet has become a real problem.  I'm sick of being tie down to the wall whenever I need to recharge my phone.  I purchased an extra long cord a little while ago so I would have more freedom, but that just became a tripping hazard.  No Samsung has changed how I charge.  No cable is needed and no plug of any kind is required!  You don't have to use the cable and charger that come in the box when you buy your phone.  There are new and better ways to do it using Samsung fast chargers and portable batteries.
A Samsung fast charger allows you to charge your phone much quicker than a traditional charger, even while you are using it.  It's a pad that uses a wireless system to charge your phone just by placing it on top of the surface.  This device charges up to 1.4x faster for select models, plus it converts from a pad to a stand for an alternative charging option.
I need to do a lot of charging when I'm on the go.  I traveled a lot before I had the twins and as a family we will be traveling together, so this is really important to me.  Samsung portable batteries give me the freedom to charge wherever I am so I don't have to find a charging station, which is just one more thing I don't have to think about anymore when I'm away for business or for pleasure.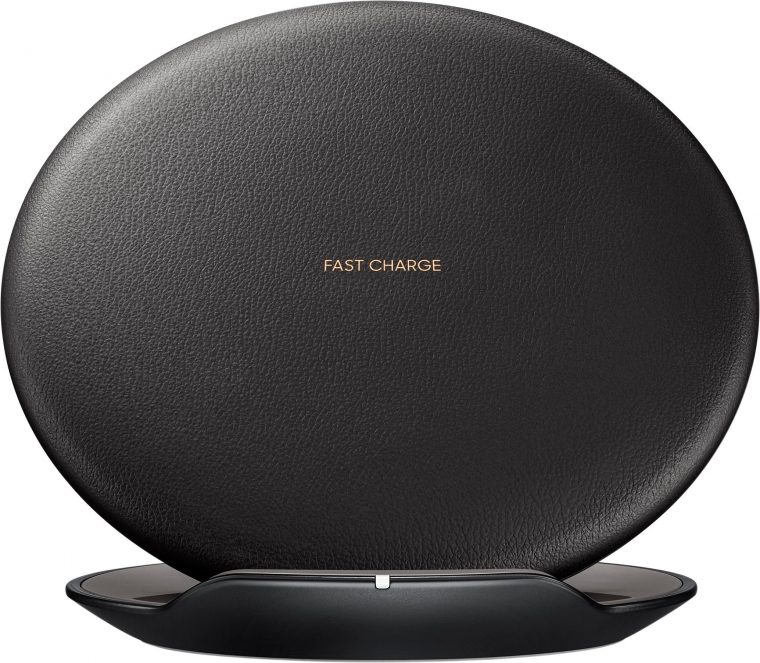 Get Samsung fast chargers and portable batteries at Best Buy through Nov. 4th and save up to 20%.  They have a large assortment of charging accessories for every phone.