Walmart Scan & Go – LOVE IT!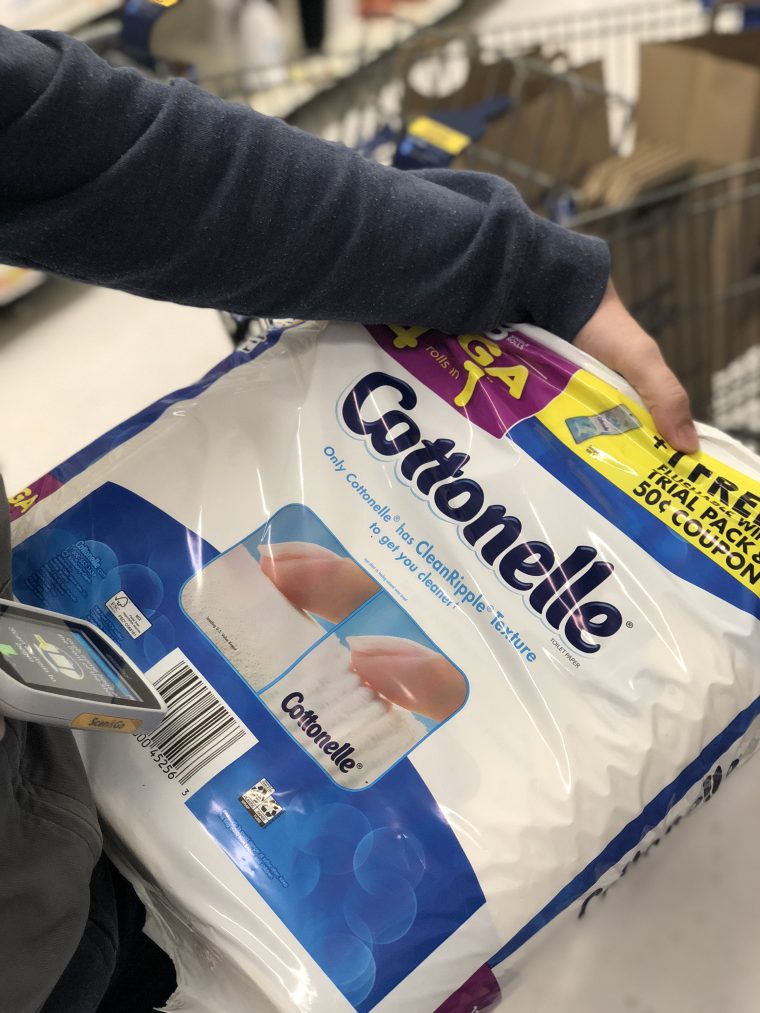 Attention Walmart shoppers.  It was my great privilege and honor to attend one of Walmart's test stores to use the Scan & Go technology to do my shopping and it was awesome.  I couldn't believe how quickly I took to it. Of course I've done my share of registries and I love pointing that little zapper at everything I can get my hands on, but what really got me excited about this new feature is how freeing it was.
The store I attended was the Walmart Supercenter on 82nd Ave in Southeast Portland.  Others are unrolling across the country as Walmart expands its testing of the incredible service that make shopping at walmart faster and easier.  Emagin filling your cart and walking right out the store without waiting in line. It's like buying products on-line, but with the instant gratification of being there and holding onto your items.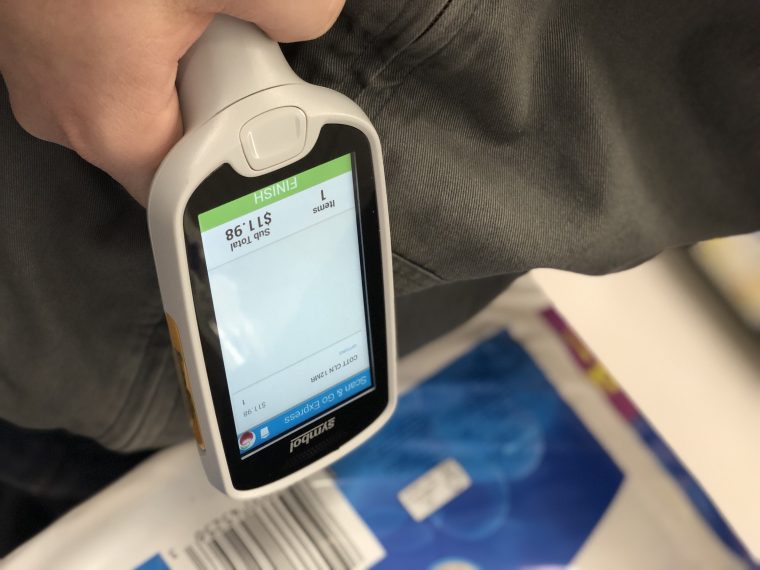 It all starts with an app that securely stores credit/debit information so you can pay with your phone.  Then, just as you would add products to your "shopping cart" on the walmart website, you add them to your actual shopping cart and simply scan them as you go.  It even works with produce.
I spoke to the manager about the new program which relies more on the honor system than other shopper friendly trends.  He was super friendly and very excited to let me take my Scan & Go app out for a test drive. I was even able to get the accurate pricing on clearance items.  I love that it tallies up the total for you as you go and you don't have to do anything else in order to pay. You just confirm your purchase.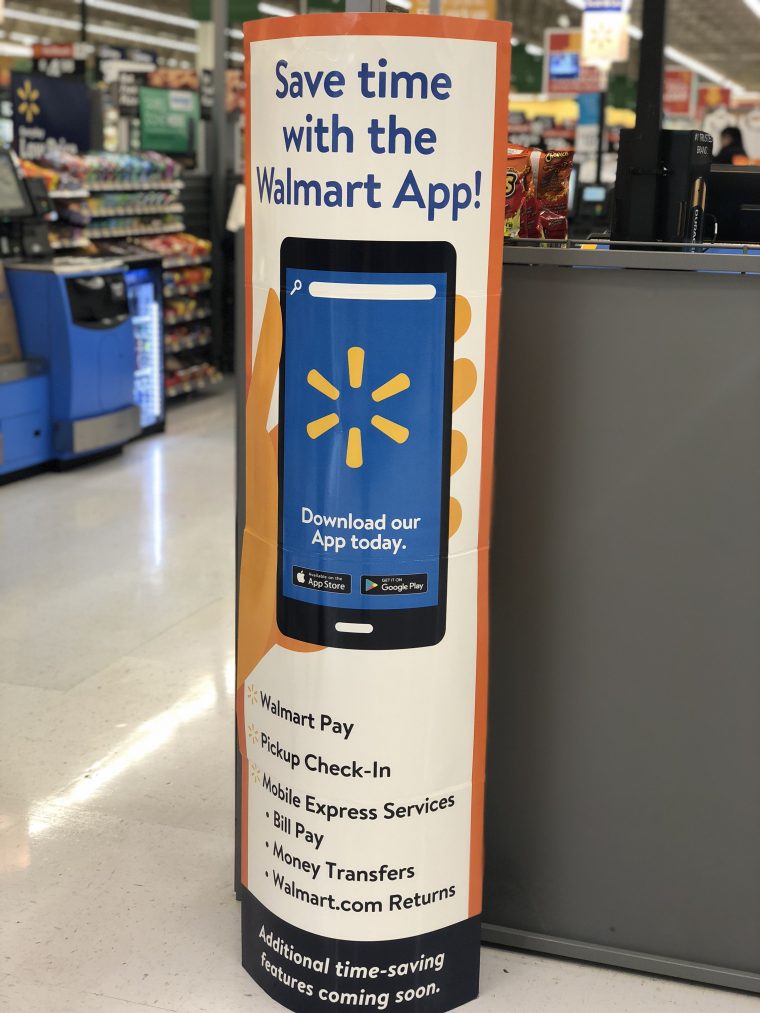 Another totally awesome benefit is no longer having to seek out a price checker in the middle of the store. You just scan right where you are.
You don't have to wait in the checkout line when you are done or take anything out of your bags to rescan.  Leaving, the store was a cinch, although we were randomly selected by the system for an audit. That was not bad, it was just a bit confusing for us because it wasn't clear and we thought at first we had made a mistake until the attendant explained it to us.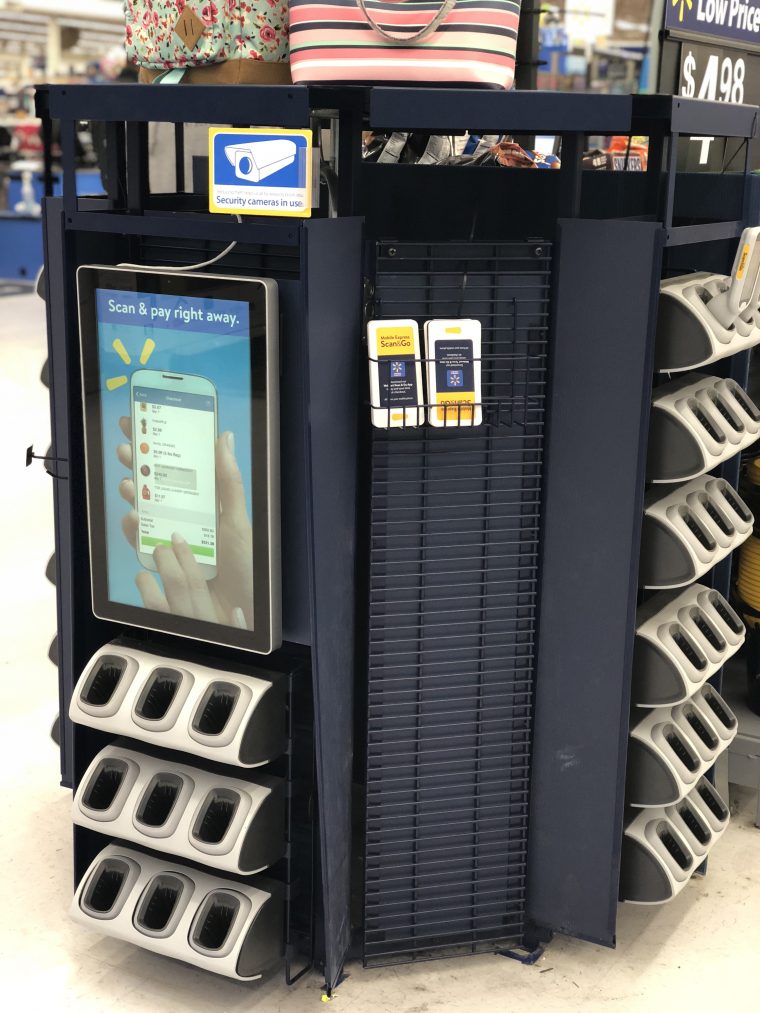 I was lucky to get to have this experience.  If you have a local Walmart testing this service, be sure to check it out and tell me what you think.  The only other Walmart we have in Oregon that is doing it is in Coos Bay.
Disclaimer – I was given a Walmart gift card for exchange for this post.