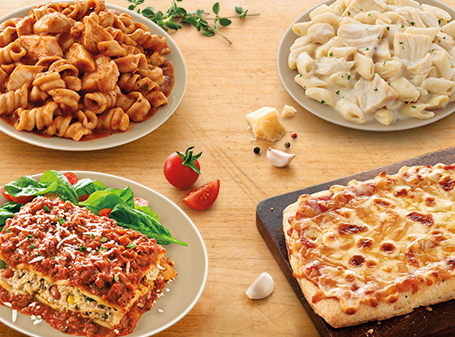 This blog post is sponsored by Nutrisystem.  The opinions expressed here are all my own.
Nutrition is important in our family but from time to time we let ourselves go a bit on certain occasions when we eat out or bring food in.  We try to avoid last minute runs to the local drive through by staying stocked on healthier options at home.  Nutrisystem is one way to ensure that those carefully planned meals are always available, but one of the things I love most about the Nutrisystem plan is how it allows for those restaurant meals as well and equips you with the knowledge you need to make the right choices to stay on track for success.
There are several key benefits to the new Nutrisystem Turbo 13 plan that make it a successful strategy for weight loss in 2018.  It starts with the nutrition experts that design the meals to help you meet your goals and it ends with you and the incredible resources at your disposal that make staying on track easier and more effective than ever.  The plan's built in flexibility, online support, and user friendly downloadable app work together with the carefully and scientifically planned meals to help anybody reach their weight goals.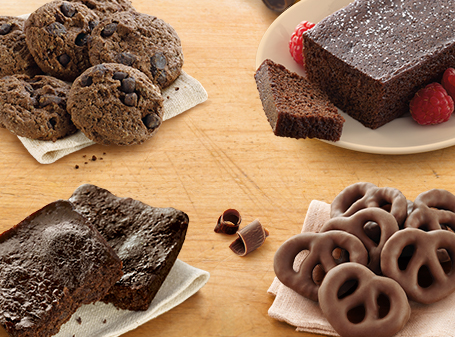 The Science of Nutrisystem
Nutrisystem begins with the science. You get your meals delivered to you and each one is designed to bring you the maximum health benefits.  The nutrition experts know that the Nutrisystem meals you order are the cornerstone of your plan to dominate weight loss and take control of your life.  That leads to safe, healthy and effective weight loss.  Plus, because the nutritionists are doing all of the work, there is no need for measuring, counting, or weigh-ins.  The plan is naturally easy to follow, so you are set up for success from the onset.
Your favorite food is made healthier and it is easy to prepare.  You are able to customize your menu with the confidence that each plan has been specially created to improve health, boost energy, burn fat and reduce your waistline.  There are a variety of different meal plans to choose from so you can decide what works best with your lifestyle.
Turbo Takeoff
Part of the Turbo 13 program is the Turbo Takeoff kit.  This kit is designed to maximize weight loss results your first week on the program.  It is part of the important engineering they do at Nutrisystem to provide safe results and the motivation you need to stay the course.
Getting a head start when it comes to trying a new program is crucial to the success of the program.
With Turbo Takeoff, you get seven days of specially selected breakfasts, lunches, dinners and snacks plus Nutricarb®  Bars, designed to curb cravings with probiotics to shrink your belly, and special protein shakes―seven Chocolate TurboShakes™ (for women) or seven Nutri-Pro Shakes™ (for men) packed with protein and probiotics to support digestive health and help bust belly bloat.
It's so important that you stay with it, and with the Turbo Takeoff kit, you can get yourself off to the best possible start and reach achievable accomplishments very early in the program.  This is one of the first keys in the success of Nutrisystem's Turbo 13 plan.  Once you complete the Turbo Takeoff, you move onto the normal plan until you reach your weight loss goal.
The Flexibility of the Nutrisystem Plan
The primary remarkable thing about this plan is its flexibility.  It's what makes Nutrisystem work.  You can stick to the plan without it becoming laborious, or frustrating.  Besides the easy pre planned meals that you get to customize, the plan allows for snacks and meals outside in the real world.  You can eat at your favorite restaurants and still stay on track to reach your wellness goals.
There is nothing keeping you from going out and losing weight at the same time.  All it takes is the determination to stay the course and making the right decisions like steering clear of saturated fats.  In no way does the Nutrisystem plan require you to stick only to certain meals.  Flexibility is essential to making sure you can easily follow and stay with the plan.  The important thing is that you never lose sight of what you are trying to accomplish and that you take that motivation with you when you dine out.  There are lots of strategies and tips highlighted in Nutrisystem's blog The Leaf such as passing on the chips when you go out for Mexican food and asking for grilled veggies instead to dip in the salsa.  They give amazing tips on what to enjoy and what to avoid.  They also empower you to make knowledgeable decisions at the grocery store, by making recommendations for every aisle. Which brings me to my next point. The Leaf blog…
Support from The Leaf
The Leaf is an indispensable tool for helping you stay on track and make maximum use of the Nutrisystem plan.  The knowledge and help the blog provides is such a valuable resource because it equips you with the information you need to make helpful decisions with tips and advice from experts in nutrition and fitness.
In addition to learning what to do and what not to do in those aspects of the plan that afford you more flexibility, The Leaf provides inspirational stories to help motivate you.  There is also a section devoted purely to recipes so you can get the most out of your flex meals, healthy sides and snacks.  You can elevate side dishes and add clever twists to your favorite Nutrisystem foods.  There are even recipes for Nutrisystem shakes on the blog.  From the start of the program, The Leaf is there to support you on your journey.  As soon as your Nutrisystem shipment arrives, this article helps you get started on the right foot.  There is even help for staying on target even after you've reached your goal.
The Downloadable Numi App
With the ease of use, the preplanned meals, the flexibility and the online support, you would think Nutrisystem's Turbo 13 plan couldn't be any better, but on top of all that there is a free app to really help you with motivation and accountability.  There are several features.  The most important ones are outlined very well on The Leaf.
Numi helps you track and record what you eat and do to lose weight.  You can even sync it to your tracker if you use one, so that it does all the work.  You even earn rewards for reaching goals and if you are synced to your tracker it requires no extra effort on your part to achieve those rewards.  The app is intuitive and designed so that you have to put as little additional work into it as possible.  If you do forget to log food or activities, you'll get a reminder.  The App also alerts you to deals and giveaways and helps you shop groceries for specific recipes.
Numi's many features and functions work alongside all of the other elements of the Nutrisystem Turbo 13 program to give you every possible advantage so that you can improve your health and have the benefits of burning fat and speeding up your metabolism.  It's as easy to follow as the rest of the plan and helps make it even more effective by keeping the right information in front of you and recording your progress so you can stay motivated and on top of making positive change in your life.
#Sponsored by Nutrisystem