Prices of Junk Cars Continue Rising in 2022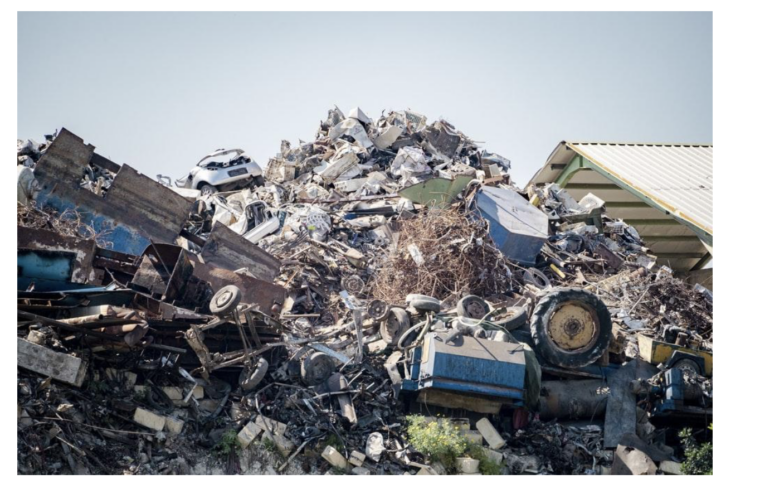 2021 saw record-high prices for the scrap metal market. This market is a volatile one, having ups and downs and twists and turns – but 2021's inflation caused the market to skyrocket and it hasn't come down since. In fact, the prices of scrap metal and junk vehicles have surprisingly continued to increase well into 2022. 
Since cars are made with precious metal components like platinum and palladium, especially the catalytic converter, the offered cash for cars has increased quite substantially. 
A few years ago, you may have gotten $300 to $400 for your junk vehicle. Nowadays, it's more common to get $600 to $800 for your totaled car. It depends, though, on the type of vehicle you have and the condition it's in. However, no matter what condition your car is in, CashForCars.io will buy your junk vehicle and will make sure they're giving you top dollar for it.
While used cars are usually an affordable option for those with a lower budget or young drivers who are just starting out on the road, that's not the case anymore. With the global shortage of both precious metals and microchips, the value of used vehicles has, unfortunately, risen. 
That's not to say that there isn't a silver lining. Those who have been hanging onto their used and junk vehicles can make quite the pretty penny, more so than they would've a few years ago. Many times, junk vehicles are left out in people's yards, in their driveways, or even in their garage. Not everyone has the time or patience to deal with trying to figure out how to sell their vehicle, especially if it's a junk car that is inoperable or totaled. It's often time-consuming and a hassle to schedule a pickup for the junk vehicle. 
If you're one of the people who has been holding onto their junk vehicle for whatever reason, now is the perfect time to sell it. While the price of these junk cars is up today, there's no telling where they'll be in a month, or even a week, from now. 
Still, experts do think that scrap metal prices will continue to rise into 2022 and even into 2023. Why? Because of the microchip shortage. It's affecting the market globally and there's no end in sight. 
One of these microchips affected by the shortage is the semiconductors chip. This chip is such an important part of the manufacturing process of cars that manufacturers have slowed and even halted production of vehicles until the shortage is under control.  
While the shortage of microchips and metals are key components of the increase of junk car prices, there are other factors to be considered as well. 
Car Buying Websites and Online Vehicle Auctions 
There's a website for everything nowadays and that includes buying, selling, and auctioning vehicles. These websites tend to help drive prices up, especially when trying to outbid someone on a car that you want. 
These websites are big into marketing and technology and by utilizing these two assets, they have really come into their own and have had a hand in the prices of used vehicles increasing this past year.
Quality of Parts
The quality of the parts in your vehicle matters and will affect the amount of money you receive in return, especially if you're deciding to sell your junk car to a junkyard. 
Parts that are corroded or covered in residue will obviously sell for less than parts that have no corrosion or residue on them. 
Supply and Demand
Supply and demand is another important factor that needs to be considered when talking about the automobile industry and market. Currently, there is a shortage of newer vehicles which means more people are turning to buying used vehicles instead. 
And since the demand of precious metals used to create things like the catalytic converter are higher than that which can be supplied, the junk car market is affected as well. 
International Trade
International trade has a significant impact on scrap metal prices, too. China and India are two countries that are always importing a hefty amount of scrap metal. When these countries want to purchase more metal, the prices of our scrap metal increase, too. 
And so do the prices of junk vehicles. 
Cost of New Metals 
With the shortage of precious metals, it's no surprise that the cost of these metals have increased. When the cost of metal increases, so does the cost of vehicles – new, used, and junk. 
Conclusion
While experts are saying that the increase in the value of junk vehicles will continue throughout 2022 and into 2023, the market is still unpredictable. Anything could happen and change how valuable junk vehicles are. That's why it's better to take advantage of the increase in price now.
CarsForCash.io can help. They service 17 different states and offer junk and damaged vehicles to be picked up the same day for cash. 
The process is easy. Fill out a questionnaire online or call to speak to a live person. You will be asked about the details of your junk vehicle including the make, model, and year of your vehicle. You will also be asked about the zip code of where you're located and to give details about the junk vehicle you are wanting to sell. 
Next, a cash offer will be given to you. If you choose to accept the offer, you will be prompted to give a few additional details. Once everything is finished and looks good, they will plan a pickup for your vehicle that works around your schedule. 
Upon the time of the scheduled pickup, handlers will be dispatched to the specified pick-up located. They will arrive, inspect the vehicle, and then provide you with a check in return for the keys and title to the car, and, of course, the junk vehicle itself. 
That's that. They will tow away your junk car and you will be left with less clutter and some extra cash.