What Makes Food Blogging so Special?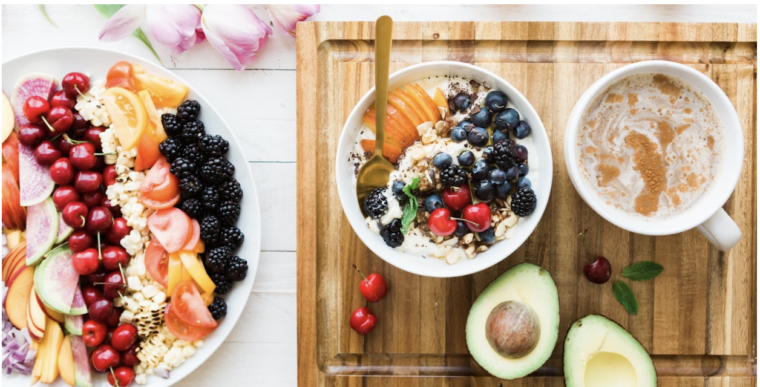 Image Source: Unsplash
I've been blogging since 2010, and there's never been a dull moment on my journey. I'm truly passionate about helping others live a healthy lifestyle, so I might come off as biased here when I say food blogging is special! 
Here's why I'd be a food blogger again if I could start all over.
Why You Should Create Your Own Food Blog
Food blogging is one of those niches that's fun, personal, and exciting. Not only do you get to eat what you make, but you get to play an active part in the meal ritual. Every time someone makes one of your recipes, you get to pull a chair at their table and help build relationships.
There are also financial reasons to start a blog. You've probably heard the term "niche down," which is when a blogger writes content for a very specific audience. In food blogging, you can niche down to a specific diet and still make a killing. Why? Because everyone likes food!
You may even have the opportunity to travel to workshops, events, or other restaurants. If you're well known, you could get perks, like invites to wine tastings or be paid to write a review.
Plus, you can create your own blog in just a few minutes. Website builders like Wix allow you to customize your site using beautiful templates, which means you do not need any prior coding knowledge!
Why Food Blogging is So Special
You can make any kind of blog you want and talk about all sorts of topics, but why is food blogging so special in comparison? 
Here are 6 reasons why you should become a food blogger.
1. Food Connects You With Other People
A University of Oxford study revealed that the more people eat with each other, the more likely they are to feel happy about their lives. But, you probably didn't need a study to know that! Just think about all the times you connected with family over a meal, and you'll have your answer.
As a blogger, you get to connect people with others on a deeper level, but you also build connections in your own blogging community through a shared passion for food and cooking.
2. Sharing Recipes You Love Feels Amazing
You'll instantly feel a sense of satisfaction when you share your recipe with others. After all, sharing is caring! As a blogger, you get to share your recipes with other people and listen to their feedback. Anytime I get a positive comment on a recipe, I feel super amazing!
Of course, feedback isn't always positive, and that's okay! If the comments you're receiving are constructive, you can use them to perfect your recipes or come up with new ones.
3. Making Someone Else's Recipe is Equally Amazing
Cookbooks were a thing before the internet, sure, but it was mostly chefs who could afford the publishing costs and see a return on their investment. But, where were all the family recipes? If they weren't in a folder in your home or in your memory, you couldn't even cook your own.
Now, you can cook all kinds of recipes from families all over the world! You may even become a part of a family's history once you start sharing your recipes, which is beyond amazing.
4. There are No Limits to What You Can Make
Food is kind of like music. There's a limit to what sounds (or tastes) good together, but that hasn't stopped both industries from coming up with new, exciting things. As a food artist, you can remix old recipes, substitute ingredients, or change the look and feel of any dish.
As your cooking skills develop, you'll find that there are no limits on what you can make. That means you can continue making content for years as long as you're creative and love food!
5. It's Fun! (If You Love to Cook!)
I wouldn't recommend food blogging to anyone who doesn't like to cook, although you could make a living trying out foods from different restaurants. Still, you'll get the most out of the food blogging niche if you enjoy cooking, writing recipes, and experimenting with different foods.
Blogging, no matter your niche, is really fun because you get to be your own boss. I mean, how cool is it that you can make your own schedule and spend more time with your children?
6. You'll Learn New Skills Beyond Cooking
The more you do something, the better you'll be at it. It's obvious that a food blogger who cooks every day would become a better cook, but a writer who writes every day will also become a better writer. And, as a blogger, you'll be writing just as often, if not more often, than you cook.
Food bloggers have to learn skills like photography, marketing, networking, editing, and much more. You'll have to wear a lot of hats, but if you're open to learning new things, you'll excel!