Wholehearted Dog Food At Petco
"This blog post is part of a paid Megan Media and Petco's Wholehearted blogging program. The opinions and ideas expressed here are my own."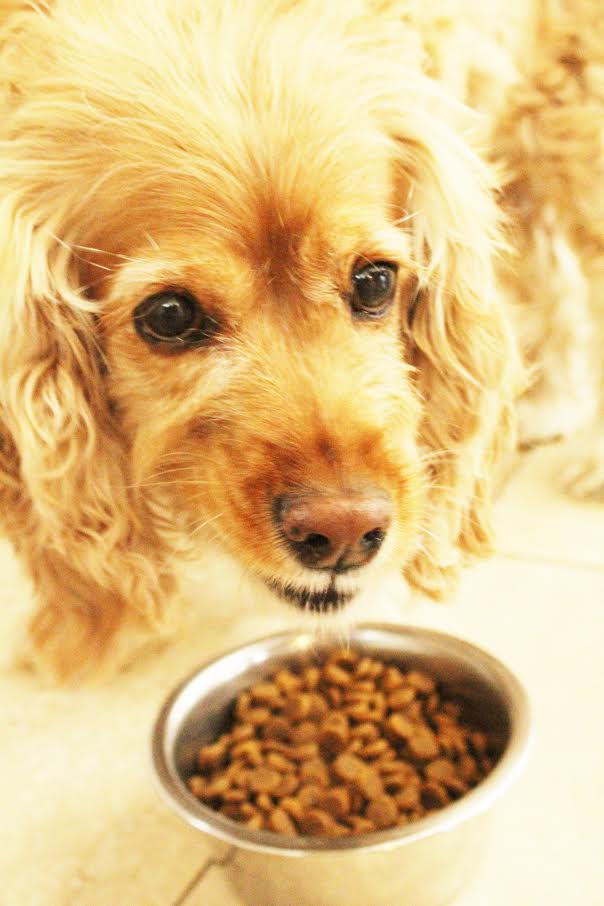 Trying a New Dog Food
Since we can't verbally communicate with our pets, sometimes it can be scary to try a new dog food for fear of our dogs not liking it, or them having an adverse reaction to a food. My dog (an adorable English cocker spaniel) had been on the same food for a while. She seemed to like it ok, but would sit in her bowl for a bit, as if she was waiting to hold out for something better. Even though it seemed a bit dull to her, I was afraid to dog food experiment.
I heard about a new dog food at Petco stores, called Wholehearted. Being someone who cooks with primarily natural ingredients for my family, I wanted the same for my pet! I loved that Wholehearted had no corn, wheat, or soy—after all, I want my dog to have delicious food, not ingredient fillers with little nutrition for a canine! With this food being affordable and filled with vitamins and minerals, I decided to have my dog try it.
Changes in my Dog
After bringing home my bag of Wholehearted dog food from Petco, what I first noticed of course was that my dog loved it! It didn't sit in her bowl for long periods of time, but she ate it right away. After just a week of eating the food, I noticed a change in my dog: her coat! As you can see my pup has curly hair. Since curly hair tends to be more coarse, it would frequently get matted and tangled. But after eating Wholehearted, I noticed that her fur felt silkier, leading to significantly less tangles! The food has Omega-3 fatty acids in it, which help tremendously in giving your dog silky skin and a smooth coat of fur. Now that she is eating Wholehearted, I don't have to wrangle her to un-tangle her curly fur nearly as much, and when I do the tangles are easier to smooth out.
It also makes me very happy that she seems to enjoy her food. After all, if that's the only food she is getting, she should enjoy it as much as I want my family to enjoy our breakfast, lunch, and dinner!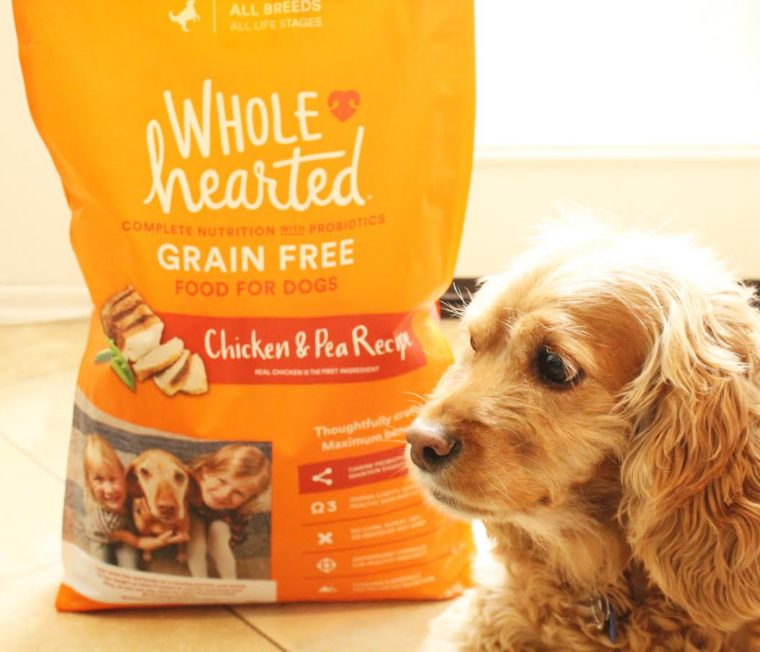 Tips for Trying a New Food
If you were like me and also in a routine, afraid to try a new dog food, there are some tips I have in taking the plunge:
-Transition gradually: If you have a dog with a sensitive stomach or you want to make sure you dog doesn't have an adverse reaction to food, mix some old and some new together to make the transition easier. I recommend transitioning over a week period, starting with 70% old food, 30% new food for a couple days, then 50/50, and so on.
-Flavor Variety: I was drawn to Wholehearted also because they had three different flavors (Salmon & pea, chicken & pea, and beef & pea). That way, if you have a dog who gets bored of their food fast or want to give them variety, you can still stick with a brand you know is healthy and full of antioxidants!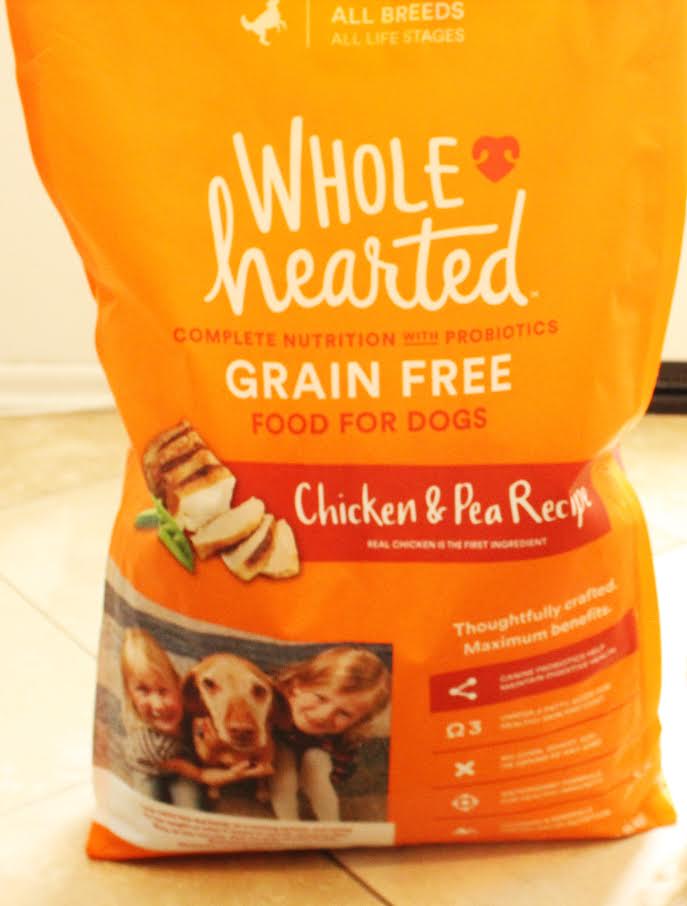 -Wet & Dry Foods: I personally only give my dog dry kibble. However, as your dog gets older sometimes they need wet food to assist in chewing. Or, if your dog is picky they might like wet mixed with dry for a more appealing bowl of food. Buy a brand that comes in both wet and dry for this purpose. (Wholehearted is available in dry and wet food)
You can purchase and find out more information about Wholehearted dog food by visiting http://bit.ly/2bSlIRH
Below, you can enter to be one of two winners of a $50 Petco gift card, or be the grand prize winner and receive a whole year of FREE Petco Wholehearted dog food:
a Rafflecopter giveaway