Bagel Bites Air Fryer Recipes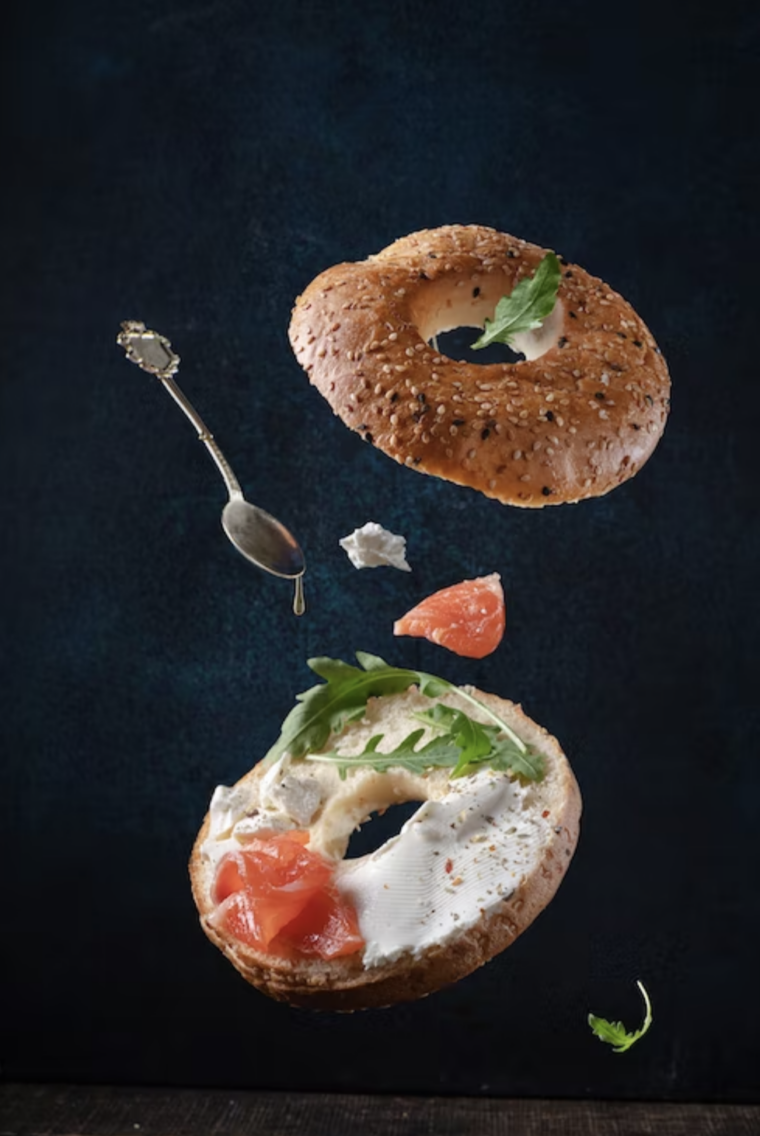 Bagel bites make for great quick snacks for you and your family. They are wholesome and pack a lot of flavors as well. You can prepare some bagel bites to enjoy at home, or carry them when going for a picnic or visiting friends.
You can prepare bagel bites in different ways like using an oven or your microwave. However, using an air fryer gives you a different experience that you should definitely try. 
The best thing about air fryers is that they heat up fast and will cook your bagels evenly and well-browned. Here are some great bagel bites and air fryer recipes to prepare for your family. 
Cream Cheese Stuffed Bagel Bites
These bagel bites are quick to prepare and take only 20 minutes which makes them perfect for breakfast and as a quick snack. They are easy to prepare fresh making the whole experience of having your bagel bites more flavorful.
Some of the ingredients you'll be working with for this simple recipe include.
Pizza dough

Cream cheese

Butter

Powdered sugar

Bagel sesame seasoning
To prepare your quick cream cheese stuffed bagel bites, start by mixing the cream cheese and powdered sugar to form a smooth paste. Then, take your pizza dough and cut it into small pieces ( 2 inches by 2 inches), and add a tablespoon of cream cheese in the center. 
Use cooking spray on your air fryer basket and place your rolled-up bagels. Melt some butter and apply to the bagel then add some sesame seasoning on top. Set the air fryer to 320℉ and leave the bagels for 5 – 8 minutes. 
Now your cream cheese stuffed bagels are ready and you can have them with a sauce of your choice. 
Pizza Bagel Bites
If you are a fan of pizza then you'll definitely enjoy these pizza bagel bites. They are quick to prepare and will definitely be a go-to in your home. It only involves 5 ingredients which include;
Mini bagels

Italian seasoning

Pepperoni

Pizza sauce

Shredded mozzarella cheese
Preparing your pizza bagel bites is as easy as putting all the ingredients together and placing them in the air fryer. Start by cutting your mini bagels in half then apply the pizza sauce to your cut bagels. 
Follow that up with a pinch of mozzarella cheese, add some pieces of pepperoni, and top up with some more cheese. After, add the Italian seasoning and place the pizza bagels in your air fryer basket.
Cook your pizza bagel bites at 350℉ for 5 minutes and add 2 more minutes if you'd like them more crispy.
Smoked Salmon Bagel Bites
A great healthy meal that you may enjoy is salmon with kale salad. It hits the flavor mark and is also healthy and filling. Smoked salmon bagel bites are the snack option for such a hearty meal.
The ingredients you'll need for this recipe include;
Bagels

Cream cheese

Smoked salmon

Arugula or any other greens

Bagel sesame seasoning
Start by cutting up the bagels in 4 halves and add the cream cheese on top. Then, add your greens of choice, place strips of the smoked salmon, and add seasoning. Place them in your air fryer basket, and cook them at 320℉ for 4-5 minutes. 
Vegan Bagel Bites
If you want to cut out a lot of dairy products and stick to a healthier option, vegan bagel bites are a great idea. Done right, they'll pack great flavors and allow you to enjoy preparing and having such snacks.
The ingredients for these flavorful and healthy snacks include;
Mini bagels

Pizza sauce 

Dairy-free shredded cheese

Vegan beef crumbles
Take your mini bagels and slice them in half, and follow up with pizza sauce by applying it evenly on the bagel. Then add the dairy-free shredded cheese and top it up with the vegan beef crumbles. 
After you're done, transfer them to the air fryer and cook at 370℉ for 8 – 10 minutes. Once ready, you have it with a side of veggies that you like. 
Sausage Bagel Bites
Sausage bagel bites will be a hit especially if you love chicken or beef sausages. These bagel bites are a great way to change things up for kids by including everything they already love.
Here are the ingredients to use.
Mini bagels

Tomato sauce

Sausages

Mozzarella cheese
Prepare the ingredients by cutting your bagels and applying your desired amount of tomato sauce. Then cut up some sausage slices, place them on the bagel, and add mozzarella cheese on top. 
Cook these bagels in your air fryer at 360℉ for 5 minutes. Ensure that the bagels are not overlapping to prevent them from cooking unevenly. If you need to cook in different batches that is better.
When getting to the second batch, your air fryer will be preheated so you can reduce the waiting time by 1 – 2 minutes.