*Bragging Shopping Trip Picture* Lysol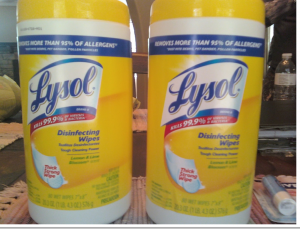 What do YOU think about this Shopping Trip?
Check Out MORE BRAG PICTURES
If you have a Awesome Shopping Trip Photo – please send it to [email protected]!
Thanks! Reader Angie
This is what she wrote
These are $4.75 each at Dollar General
Printed off Dollar General web site a BOGO coupon off 80 count Lysol wipes.Stacked that with a $1/1 OOP $3.75.Makes it $1.87 for each…..yea baby!!!!!