Frugal Date Night: Wine Tasting – ONLY $6!
So last night was date night at the Budget Savvy House and we decided to do Frugal Wine Tasting 😉
How it all got started was a trip to Walmart where you could buy little bottle of Shutter Homes Wines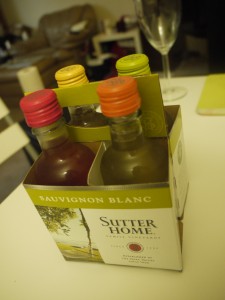 We picked up 4 wines for $4.95 🙂 – Not to shabby. I am thinking about heading over to Walmart again to pick up another 4 pack so we can have them for picnics 😉
We also had some cheese and gluten free crackers on hand so I made a small cheese plate to go along with the tasting
Here is Mr.Savvy tasting the Chardonnay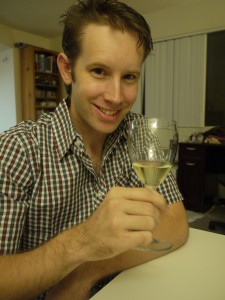 As we drank the wine we wrote down what we tasted…. After the tasting was done I went online to Shutter Homes Wines and compared their description to ours. It was TONS of fun! I was able to pick up on the citrus notes while the hubby picked up the melon.
All together our at home date cost about $6 bucks and it was tons of fun to do 😉
Do you have any ideas for frugal at home dates?