Budget Savvy Diva's Frugal Date Night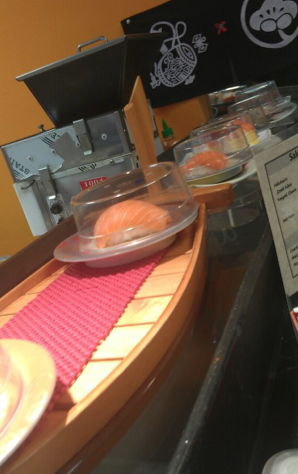 Mr.Savvy and I decided to go on a frugal date night tonight without COUPONS! Gasp I know 😉
We decided to go to a sushi restaurant – we love sushi.
Check this out you can either order from a menu or you can choose sushi from a boat on a moat before you. It keeps going around and around. As items are taken new ones are placed in their spot.
Each item is on a particular plate this tells you the cost of that sushi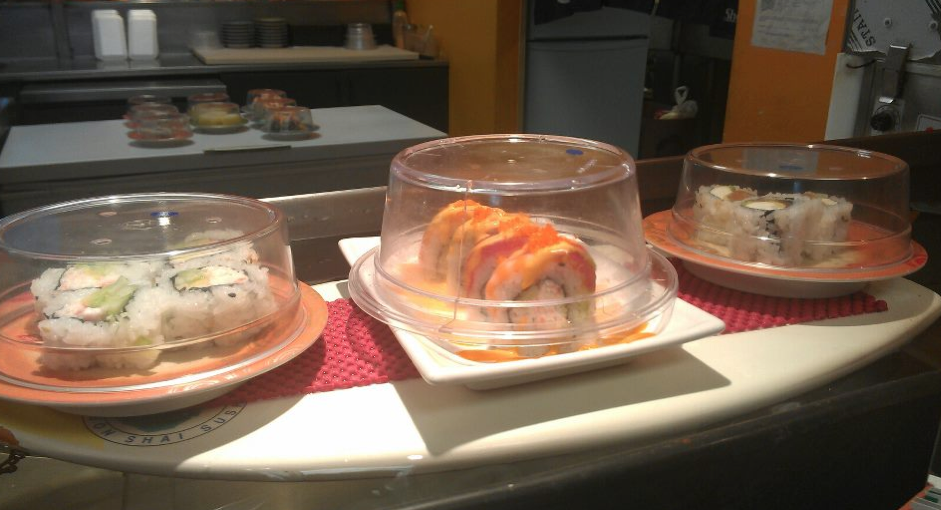 Each one has a cover with a sticker which tells you when it was made so you know it is fresh. I was able to eat gluten – friendly sushi — no soy sauce ( gluten) or any strange sauces. I could see them making the sushi right in front of me so I know that there was no cross- contamination.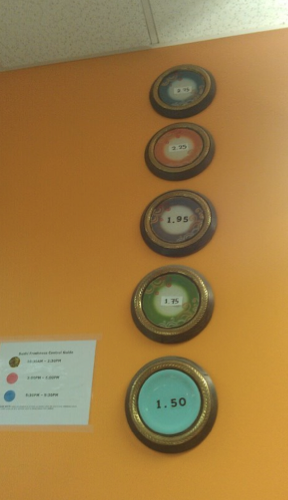 Mr.Savvy and I were able to rock the sushi date for less than $15 ( after tip) and I was even able to get a glass of wine 🙂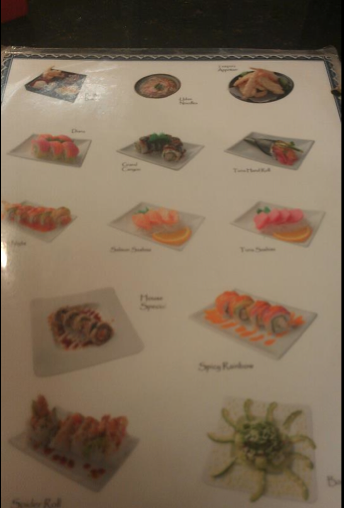 You can tell what sushi was what with the pictures.
Paying $15 for date night without coupons or a happy hour is pretty good for this Budget Savvy Diva