Budget Savvy Diva's Afternoon Date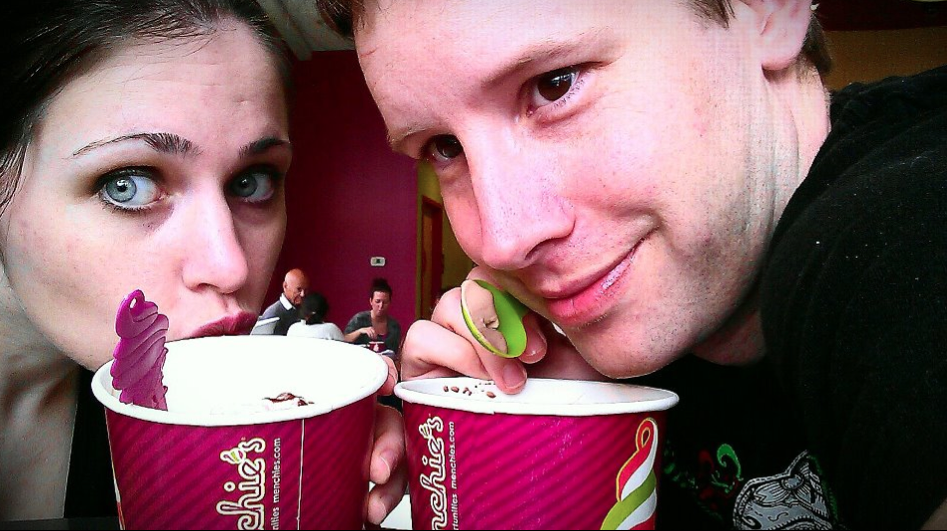 I just have to love this picture  —We both did not know where to look ( Oh well)
It was such a nice day today that Mr.Savvy and I decided to save some gas money and walk to the store and pick up some "fro-yogurt" ( this is how I say it 😉 )
  This is one of my favorite type of dates – being able to have a treat usually for under $5 for the both of us.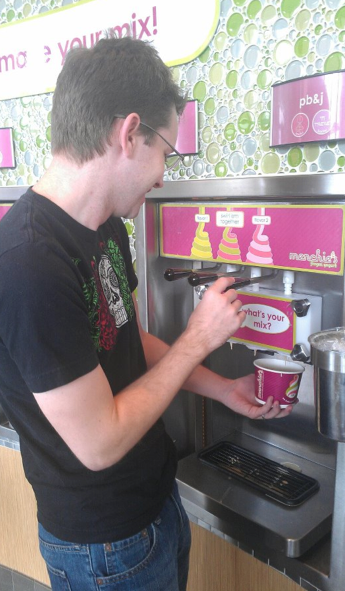 Here is Mr.Savvy getting some of their PB&J flavor.
Total side rant – I love my husband and all but it drives me crazy that he can stay so skinny. As a frame of reference — he can eat the largest burger at Five Guys ( with all the cheese and bacon) with a full order of their fries and still be hungry.
Here is a picture of my creation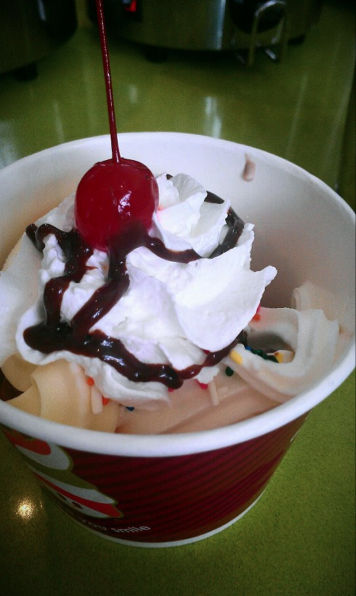 Tips on How To Save Money On Frozen Yogurt 
 – Promotions – Look for coupons or "happy hour times". I follow all the local places on Facebook so I keep in the know 😉
– Loyalty Cards – Many places have loyalty cards. Many times you can pair that with a promotion to maximize savings
– Know Your Weight – When making your creation remember you are paying by weight. I try and avoid "heavier" toppings such as fruits like "pineapple" rather I go with something like weight like whipped cream.