Frugal Date Night: How Budget Savvy Diva Saves – MUST READ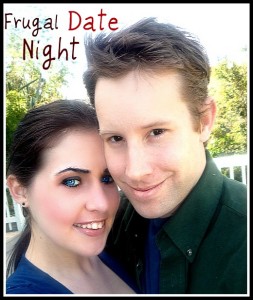 Frugal Date Nights are a new feature here at Budget Savvy Diva – I show you how I save money and still have a great time ♥ Big thanks to the hubby for writing this article ! You are awesomeness to the max!!!
The following article recounts how we saved on our date last night 3.30.2011
–
It was an interesting thing.  I had errands to do and Budget Savvy Diva was trying to figure out how/if/when her site would come back online from an apparent server crash and we were waiting for our poor old dog, Indiana, to be taken to that big farm with all the bunnies.
It was my day off and from the moment I reached desperately for my fix of coffee, which my wife lovingly bated me with this morning, it was full of tension.  As I prepared to go out and check off some items on my to do list, I noticed a bottle of Jose Cuervo on the dresser.  "You know what we should do tonight, honey?"  I said (BSD hits refresh).  "Margaritas."
It wasn't until I returned later that I realized that tonight was a date night we had been looking forward to.  We had a very exciting screening to attend in Burbank, and so after all the necessary updates and preparations, we were off.
On the way we stopped at El Torito and I got my margaritas.  ( We had noticed the Happy Hour Specials advertised on the side of the building  – $3.00 specials!!! )
We had a wonderful time and we both needed the relaxation.  We bypassed valet parking ( saved some money there and found just-as-convenient self parking behind the building, then we went inside and grabbed a booth in the bar).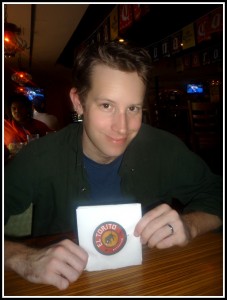 Bars are always the most budget savvy if you want to dine in.  There's not so much structure and they don't fuss about splitting, or how much you order.
We got free chips and salsa and two drinks each.  It was happy hour, so even though I upgraded my margaritas we got out of there for only $14 plus tax and tip.
They really took care of us, too.  It was a great chance to spend some quality one on one time together and unwind.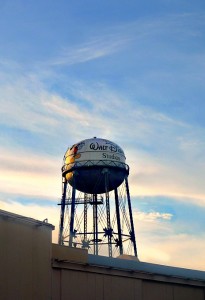 Afterward, we went straight to the ABC building at the Disney studios and took in a breathtaking picture.
We brought in some Cokes we got for free on the way, but it was a little too intimate to bring those out.  We spent the whole drive home talking about what we'd seen.  It was the perfect movie night.