Recall Roundup : Tylenol and Trader Joe's Pizzas
For more Recall information HERE
Trader Joe Pizza Recall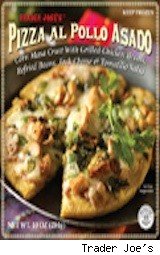 A pizza spice blend prompted a recall of 131,000 pounds of Trader Joe's Pizza Al Pollo Asado because it has wheat in it that isn't listed on the label, said U.S. Department of Agriculture's Food Safety and Inspection Service.
Wheat is one of the top foods that cause allergic reactions, along with milk, eggs, peanuts, nuts and shellfish. Food allergies cause 2,000 hospitalizations and 150 deaths each year, said the U.S. Centers for Disease Control.
Included in the recall are frozen 10-ounce packages of Trader Joe's Pizza Al Pollo Asado. Each package has EST. P-974 inside the USDA inspection mark. The pizzas were made by Completely Fresh Foods Inc. between Jan. 27 and Sunday and shipped to Trader Joe's stores nationwide. The USDA lists the Julian dates affected by the recall.
A FSIS inspector reviewed the spice blend and spotted that wheat was listed as an ingredient in the blend, but not listed on the pizza package. The USDA listed the health risk as "low" but encouraged consumers to contact their doctors if worried about possible allergic reactions.
Consumers can return the pizzas to any Trader Joe's for a refund, according to the grocer. Contact Trader Joe's at (626) 599-3817.
$$$$$$$$$$$$$$$$$$$$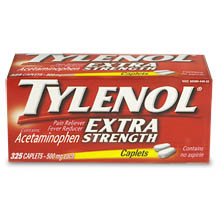 Tylenol 8 Hour Extended Release Caplets 150 count bottles distributed in the U.S. The company noted that this voluntary recall is being conducted with the knowledge of the U.S. Food and Drug Administration.
The action stems from a small number of complaints of uncharacteristic musty or moldy odor, which could have been caused by the presence of trace amounts of a chemical called 2,4,6-tribromoanisole or TBA, and also 2,4,6-trichloroanisole (TCA), the company noted.
Meanwhile, the company advises consumers who have purchased the recalled product lot to discontinue use, and contact it for instructions on a refund or replacement of the recalled product lot.