Time – The Need to Budget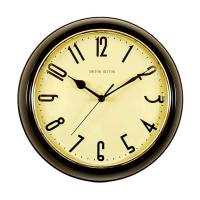 Time really is an interesting topic. Personally for me I tend to be always moving and never notice it pass by, I seriously can work from 9 am to 9 pm on Budget Savvy Diva and never notice time go by – one of the main reasons is because I do not have a clock in my room. Be more aware of the time is something I really am going to try and work on – being more aware of the time means you can USE your time more effectively.
Also with Summer quickly approaching I need to consider getting some outdoor wall clocks . I also should invest in a  kitchen wall clock as well – maybe I would not burn as many dinners or cookies!
This is a sponsored post – but the awesome opinions are my own