Never Miss A Budget Savvy Diva Deal Again On Facebook!
If you've been following Budget Savvy Diva on Facebook, then you may have realized that Facebook isn't showing you all of your favorite pages posts! But I've got great news for you – now you can change your Facebook settings and never miss a deal again! Here's how:
Hover over the "Like" Button and select "Get Notifications" – then, select "Follow" in your news feed. Finally, select "See First"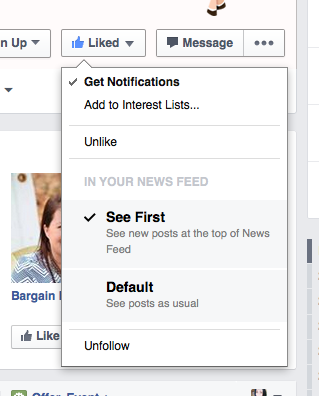 Then you should start to see all of our posts again 🙂 Yay!