Black Friday Shopping: 63% Savings!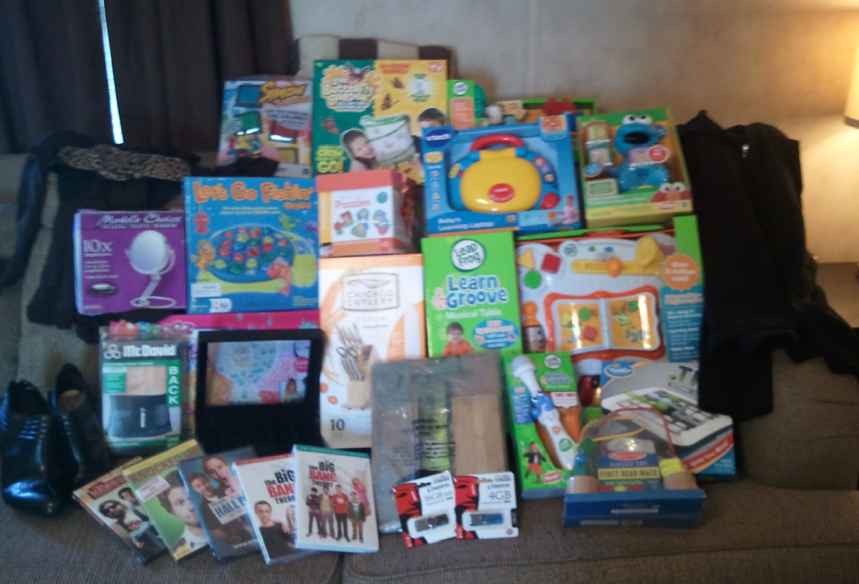 Thanks Reader Terri
This is what she wrote
This is half of the Black Friday deals I snagged but the rest will take a while to come in or have to be picked up in store so this is the best it is going to get.
Total Costs:      $769.21
Total Paid:        $269.13
Saved               $500.08—–63% savings!!!!
Check Out MORE BRAG PICTURES
If you have a Awesome Shopping Trip Photo – please send it to [email protected]!